How It Began
I love the ocean! Stand next to it, staring out towards the horizon, and everything else seems so small: the world is put into perspective and the mind begins to relax into the moment.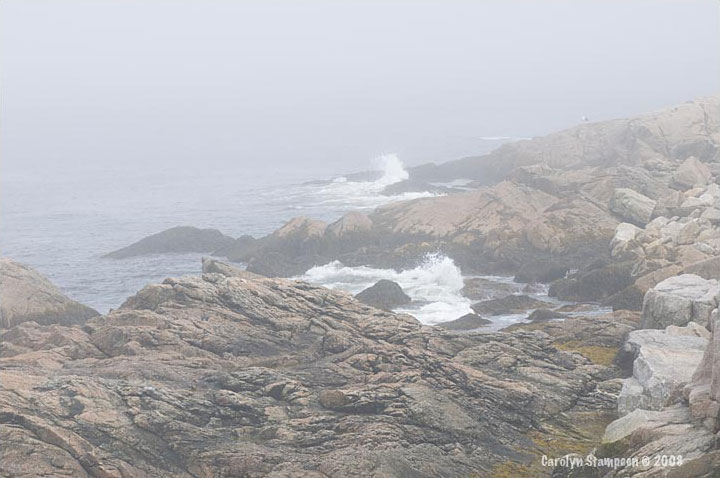 It's time for some ocean therapy. This summer, my fella and I are going to explore the coastline of Nova Scotia. He has never seen the Digby area! The tallest wooden church in North America stands in Pointe-de-l'Eglise (Church Point), where the only one of two francophone universities in the Maritimes also stands. Brier Island, at the end of Digby Neck, has a lighthouse per mile and there are wildflowers there that have sprung from seeds dropped by accidental birds lost in storms to confuse and delight botonists. Shag Harbour had a UFO incident in 1967 and celebrates the event each summer. Prospect has an amazing hiking trail that hugs the coastline and a tribute to an 1800 shipwreck. Hangman's Beach stretches out from McNab's Island, in the mouth of the Halifax Harbour, and is so named because mutineers and deserters from the British navy were hanged there in the 1800's as a warning to other sailors. Kerosene was used in the lighthouse there for the first time as an experiment to replace whale oil! Pirates and rumrunners, hidden treasure, shipwrecks, whales, salt air, dulse, salt-water marshes, the highest tides in the world, Acadians, Planters and Loyalists, Mic Mac — there is history, culture, charm and an ocean view around every corner. And that coast! Rugged, rocky, sandy, white sand, red sand, pastoral scenes with farms butted up against the ocean!
Then there is always the search for the best seafood chowder!
Want to come along?