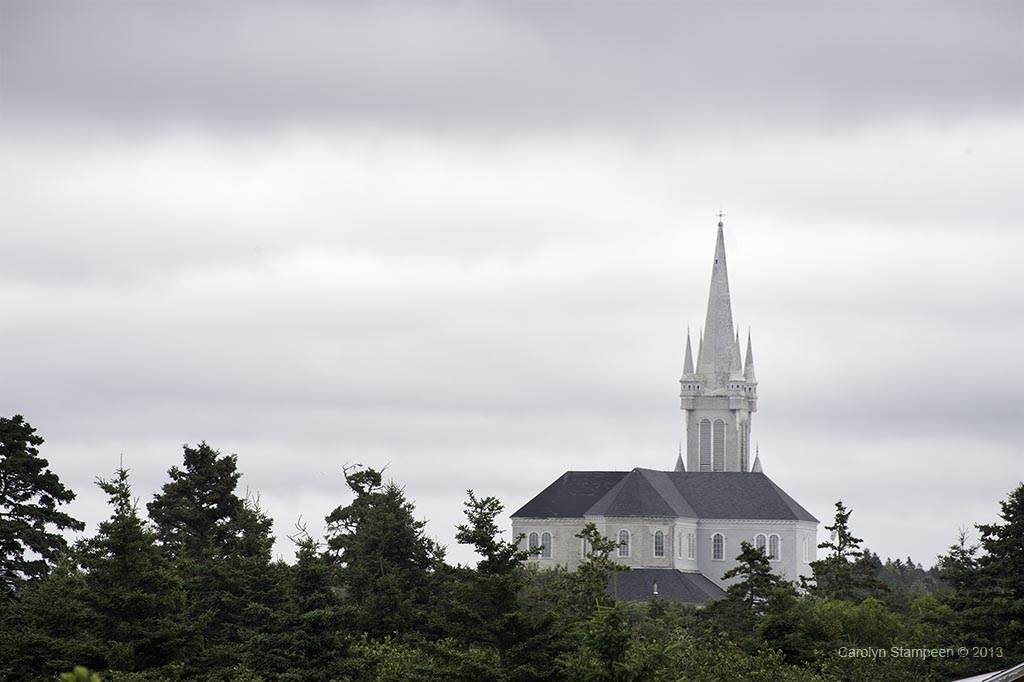 In my final year of high school, I spent time at the end of the world. At least that's how parents who dropped off or picked up their kid(s) here from other parts of the province described it.
The government of Canada had a bursary program meant to promote bilingualism and share anglophone and francophone cultures across the country. High school students could apply to the program to learn "the other language" at a French or English university for six week of language summer school. I applied late. I had hoped for Quebec City or Montreal. I got Pointe-de-l'Eglise (Church Point), Nova Scotia.
I took the train all the way from Sydney, Nova Scotia, to Church Point, which might not seem that far on a map, but this was not an express train. It stopped at every stop along the way and as the day went on, it began to feel like the journey would never end. It was certainly long enough to discover that there were 3 other kids on the train heading to the Ste-Anne summer school in Church Point as well.
Finally, we were there! The train stopped, well, it seemed in the middle of nowhere.  It was dark. There was no train station. All we could see was what appeared to be a dirt road leading away from the tracks. As we stood in the quiet darkness with our suitcases, after the train chugged away into the blackness, the others looked at each other in a bit of a panic. This was not town centre, there were no cabs as had been expected. Me? The train was a few minutes early, so I wasn't nervous yet. Unlike my newfound companions, I had co-ordinated my plans with the school, so I was able to reassure them with, "don't worry, someone is coming to pick me up." Someone did, a little surprised by my entourage, but all was well.
The sun rose the next morning on a spectacular day. I followed the sounds of the ocean to an amazing beach and my disappointment at not getting out of the province quickly faded. And there was more to explore. Université Sainte-Anne is not only the sole French language university in Nova Scotia, but it is also surrounded by the very rich Acadian culture and history, in a picturesque area. We were there during the Acadian festival, the beach was a short walk away and the largest wooden church in North America, Eglise Sainte-Marie, is right there! I sang with the school choir, which sang in that church. It was a good summer and I've been wanting to get back here ever since.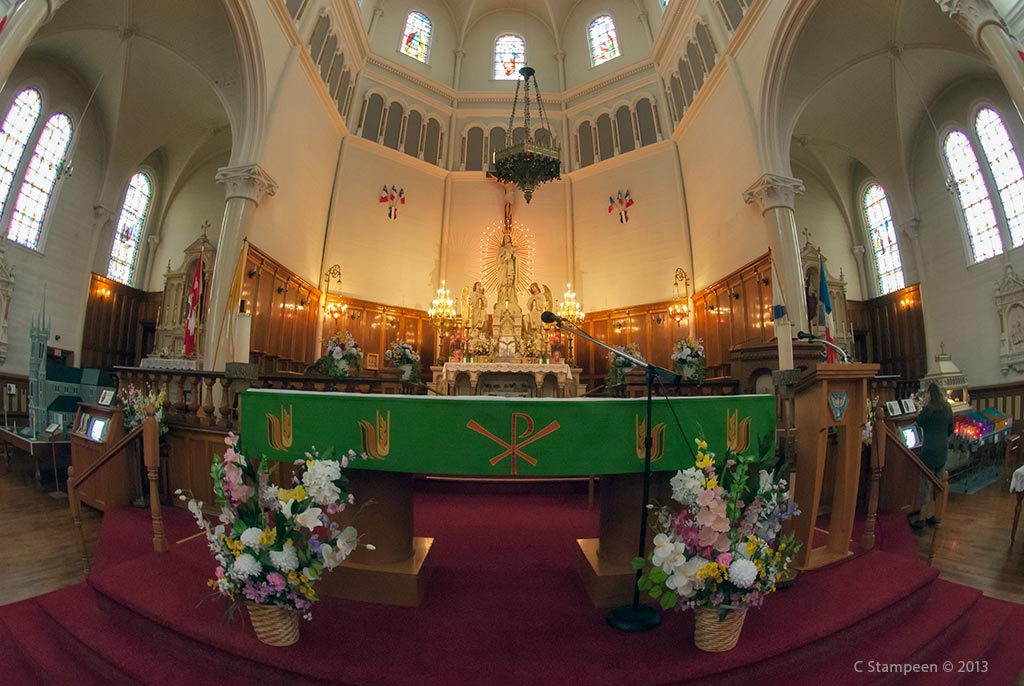 Born and bred in the province, my fellow's stomping grounds lay between Halifax and Amherst. He had never felt the need to spend much time exploring other parts of the province – the family cottages were the perfect place to relax during time off, so why look elsewhere when he already knew a paradise? It was a happy summer when I finally was able to drag him out of his comfort zone and show him more of the province in which he grew up. He, like many other native Bluenosers, had no idea this church existed. I had been telling him what an architectural wonder it was, but he never really got it…until, that is, a spire appeared ahead of us as we drove from Digby to Halifax. He said the words. You know, those words you love to hear but still have you wanting to throw something at the speaker?  "You're right." He was impressed.  He is now looking forward to peeking around more corners in Nova Scotia to see what other treasures are waiting to be discovered.
More information about the church, including a live webcam that looks over the university campus and onto St. Mary's Bay.