One of the most pleasant surprises on our travels was the Baccaro lighthouse. We arrived early in the morning as the fog was starting to burn off under the hot sun, and to our delight this lighthouse had a sounding horn because of the fog.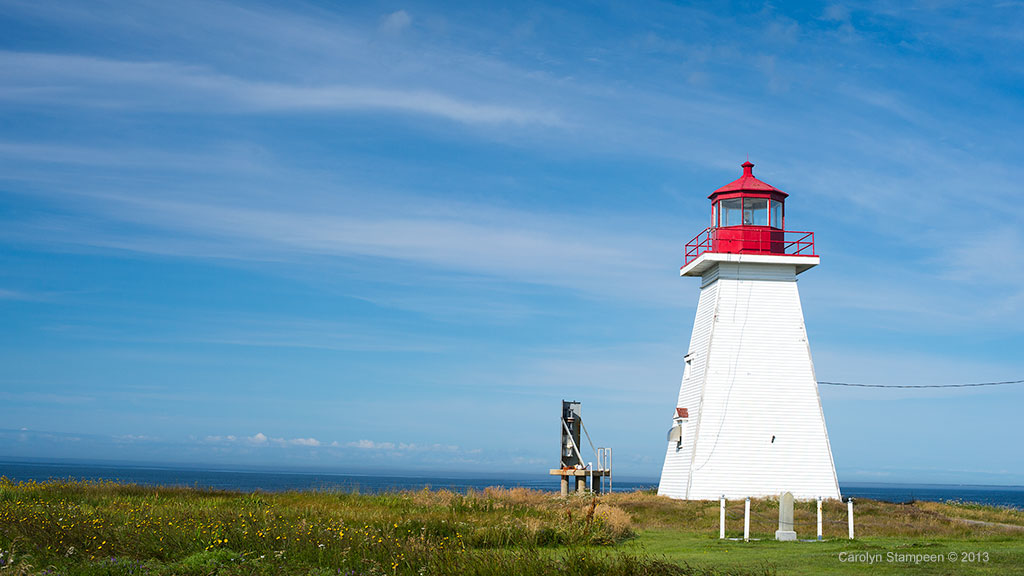 We didn't dare go around to the opposite side of this lighthouse, as the horn was extremely  loud! I had to turn the gain way way down to record this video. It's really cool to hear the horn echoing off the distant fog. If you are wearing headphones, please turn down your audio before playing the video- foghorns are loud! if you aren't wearing headphones and happen to have a cat in your lap, please put the cat on the floor before playing.
To imagine yourself here, click the image below to view a 360 ˙ scene. It's interactive, you can shift-click or pinch to zoom in, or command-click or spread pinch to zoom out, as well as click and drag around the scene.

This peninsula is the most southerly point of mainland Nova Scotia and is subject to strong currents and rough wave action. Next to the lighthouse is the Barrington Canadian Coastal Radar site.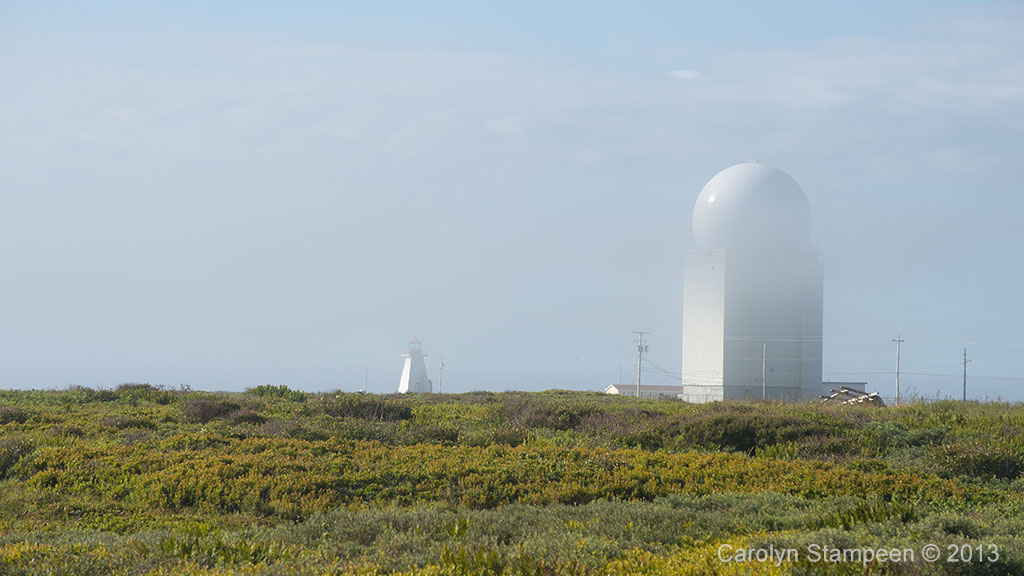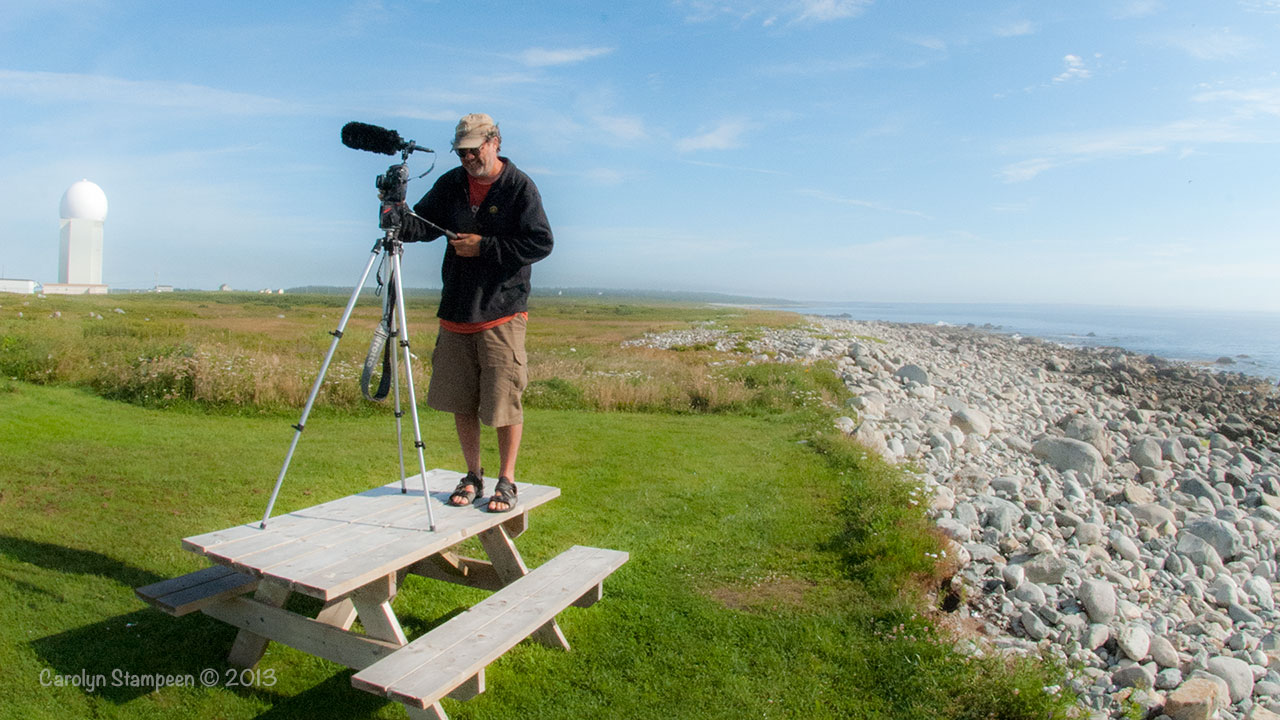 Here's where it's located: