Carolyn Stampeen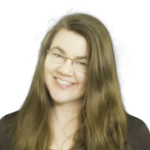 A graduate of Dalhousie University with a degree in chemistry, Carolyn Stampeen began her professional life working in a biochemistry research lab. She decided at some point that she preferred drawing her lab setups to handling hazardous material and left the science field. She began working as a freelance digital artist, which led to her discovery of Alex Lindsay and dvGarage, and eventually becoming a beta tester and developer for dvGarage. When the Pixel Corps Online began in spring of 2004, she was one of the first new members, and in 2007  joined to be Managing Director for the online VFX community.
Since late 2012, Carolyn has focused on her photography and in the summer of 2013, travelled throughout mainland Nova Scotia documenting it's beauty and charm, blogging all the way.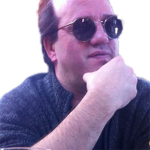 Blair has over 20 years of computing experience starting his days in the late 80s with an Apple Macintosh SE 30 and then an IBM PC. His first job out of university was programming off-sites tank farm movements and gasoline blending for Honeywell.  Blair founded and ran Girafx Productions from 2000 to 2005 which offered Quicktime, Real and Flash streaming services. FromColourinnovations, a commercial printer in Toronto.  Blair now does I.T. consulting for Filmmakers and Post Production and is a huge fan of RED digital cinema and Wild Canada.
Blair also has plans of filming a 4K documentary on NOVA SCOTIA, showcasing the history, attractions and people of the area using aerial drones capable of flying the RED camera, gimbals, cranes and time-lapse photography.
Over the years, we have both filmed in the wilds of Algonquin Park, and Nova Scotia and are avid outdoor adventurers.  Together, we have set out to film the unique and amazing natural beauty that Nova Scotia has to offer.