Harbourville is a very small working fishing village on the Bay of Fundy, not too far from Berwick. What's so amazing here, like anywhere on the Bay of Fundy, is the extremes of the tides.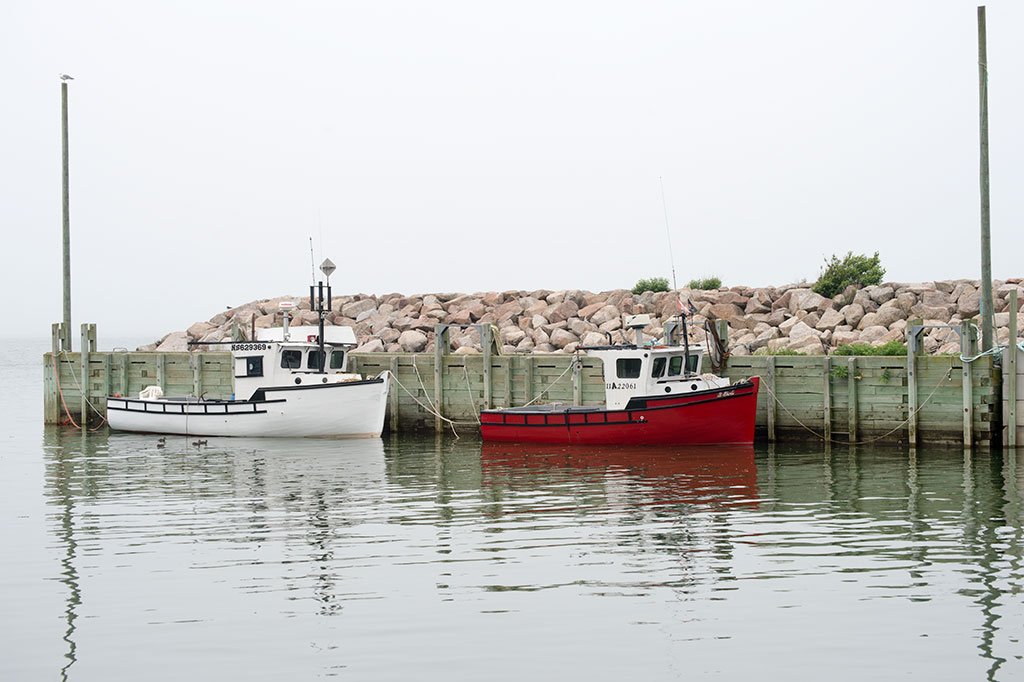 What's fascinating about this harbour is that the bottom of the harbour is 30′ above the low tide level, so it's not accessible at low tide. Here is the same harbour at low tide:
It was also nice for us to see the island of Ilse Haute closer than the view we're used to from Cap D'Or. 🙂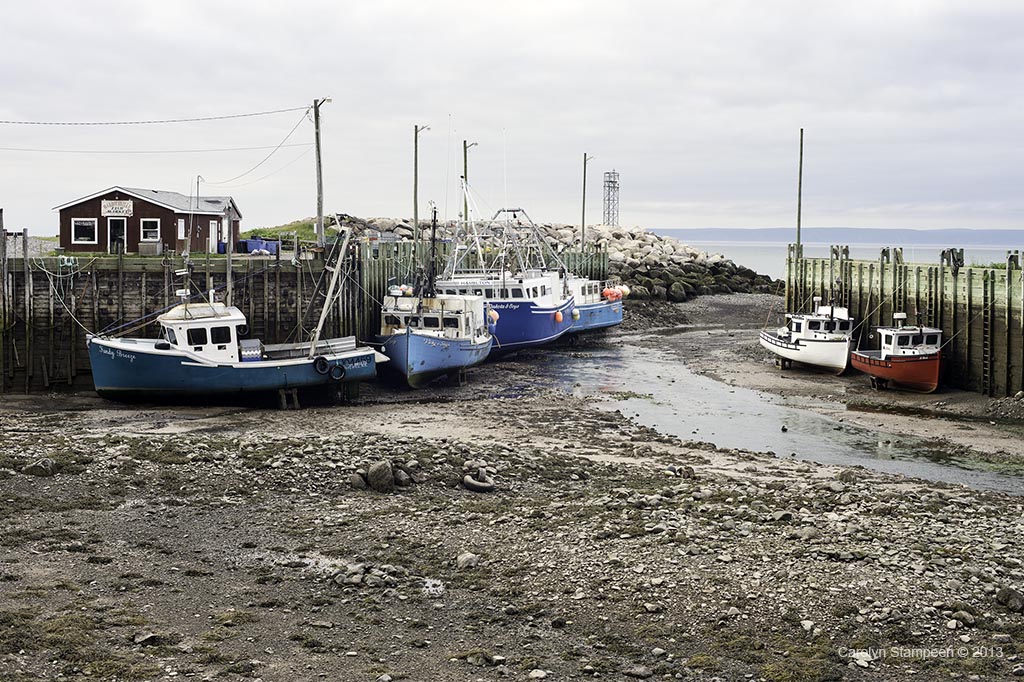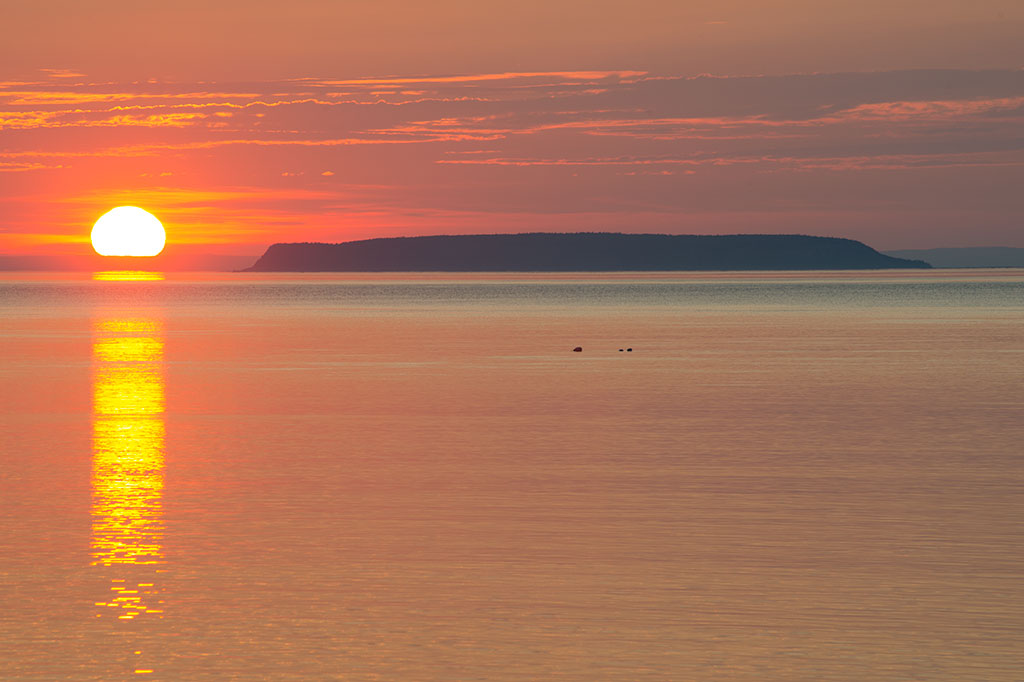 The fog here is beautiful too. I just love how it sweeps over the cliffs.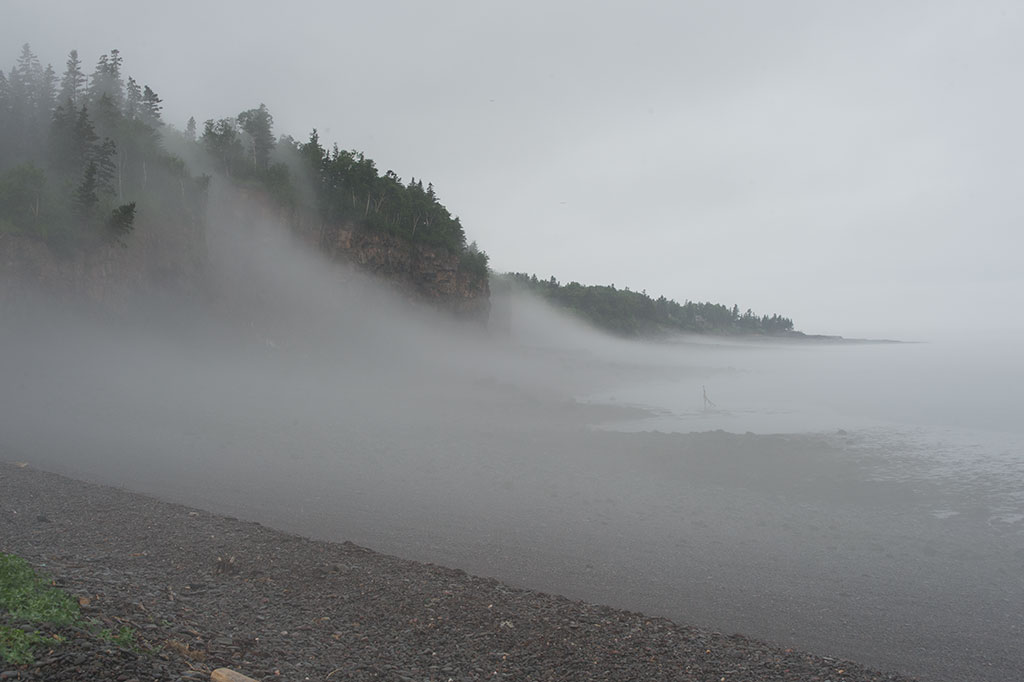 There's also the Schnitzelhaus restaurant here that makes great fish cakes, apple strudel and seafood chowder. When you go, say Hi to Elke from "Blair & Carolyn" !
Note: This restaurant was renamed Harbourville Restaurant By The Sea, then it was taken over by new management. Hours may be limited, check before you go if a meal is in your plans. — 2020
Check out our multi-scene panoramic in the harbour. You may also be interested in our Harbourville Nova Scotia travel video.