Fire and rain: cottage life at the beach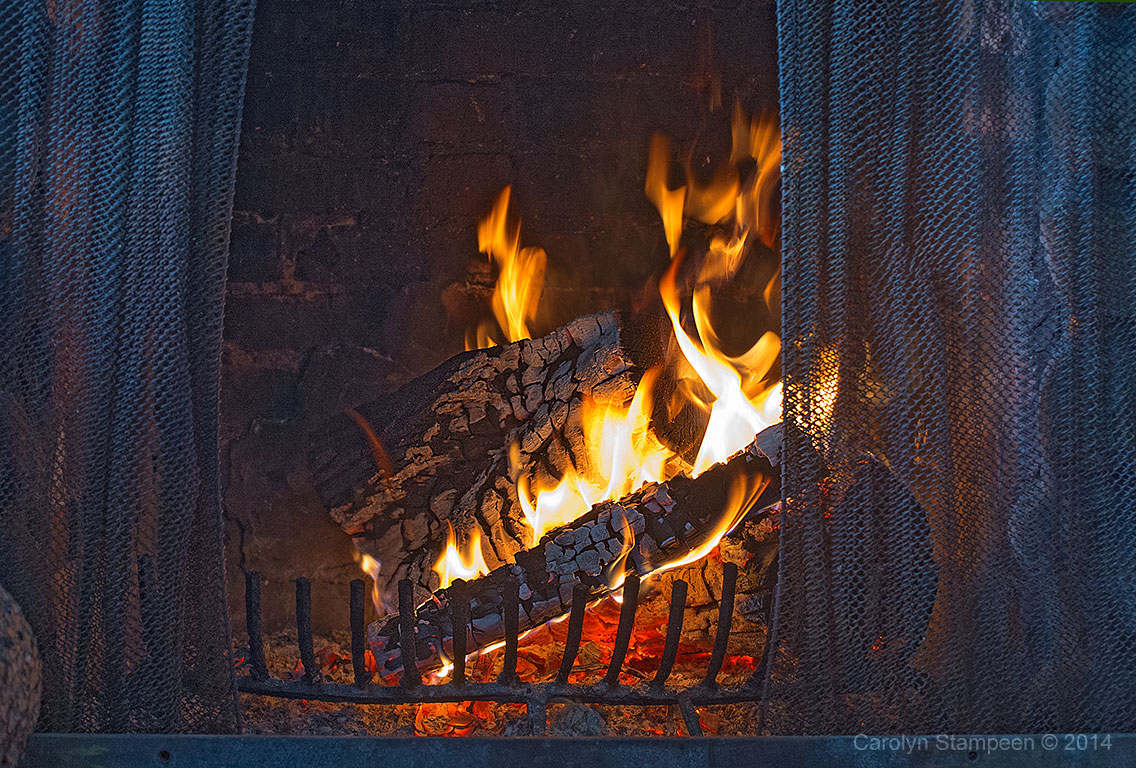 Fire: primeval, entrancing, warmth-giving. Last year, the weather wasn't cool enough to light many fires.  This summer so far, it  is all about fire. We are waking up to 10-15C temperatures, so once the coffee is started, it's time to light another log. Coffee is sipped in front of a roaring fire as we watch the clouds move through the sky on the other side of our window with a view.
Fire is also a way to cheer up a grey day.  My fair skin is all about sunscreen and several days ago I discovered where I missed when I came home from a long country drive, roof down, on a perfect summer's day to discover areas along my shoulder and neck that were burned. Ouch. While we have had a few of those days, most days are mixed bags. Sunny periods, rainy periods, warm then cool.  The first day of hard rain proved that our eaves troughs were clogged. Water poured down in front of our window with a view, obscuring our view of the actual rain. We have a few majestic spruce trees sheltering one side of our cottage, so it was no surprise to discover that the spruce needles and spruce cones were the culprits — that is, for the most part. It's a sign of living close to the ocean when one also discovers a moon snail shell in the eaves trough!
Clouds can be magical here. On balmy sunny days, often a chain of fluffy clouds will move along the horizon to add interest to an otherwise bland blue sky.  When the clouds become thicker, often it feels like one could reach up and touch them, they seem so close.  The weather fronts responsible for the recents bouts of rain have been bringing with them amazing clouds.  While this hasn't been great for sunsets — yet — it has made for spectacular views.  If it's got to rain, it's nice for the sky to have character, isn't it?
Today, there have been a few almost sunny breaks, but for the most part, we are working on our computers, facing our window with a view that is streaked with rain, with the soothing sound of rain on the roof, a glowing fireplace to warm us, looking up occasionally to watch the clouds rolling by, patterns of water on the window, or watching the hummingbirds that visit our feeder. There are worse work conditions.