What a pleasant surprise it was today to discover a new micro-brewery in Tatamagouche, Nova Scotia. The Tatamagouche Brewing Co. has only been in business for a little over a month, but by the taste of their beers, I predict they'll be around for some time to come.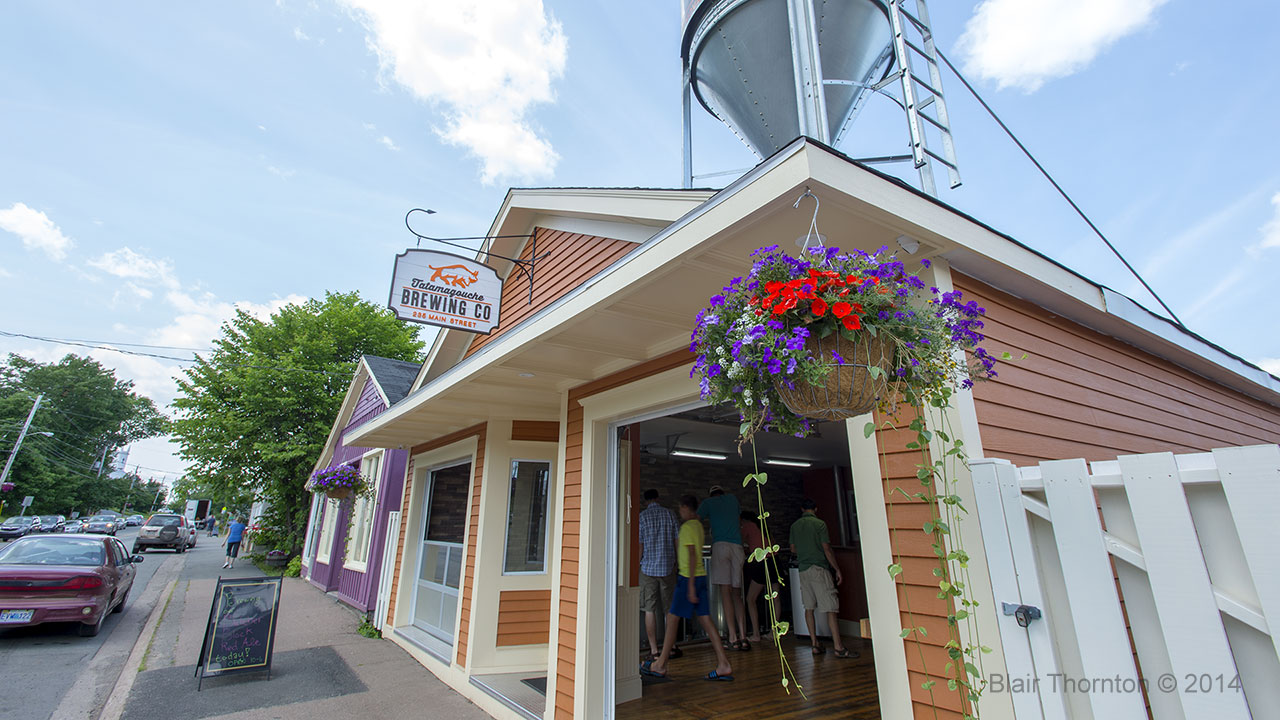 Thanks to Shannon, I was able to taste samples of their Hippie Dippie Pale Ale and Butcher Block Red. I must say I was very impressed with both! I bought a 1L growler of the Pale Ale and a baseball cap. Their growlers are only 1L, but they will fill a 2L growler from another brewery if you bring one in, and I intend to!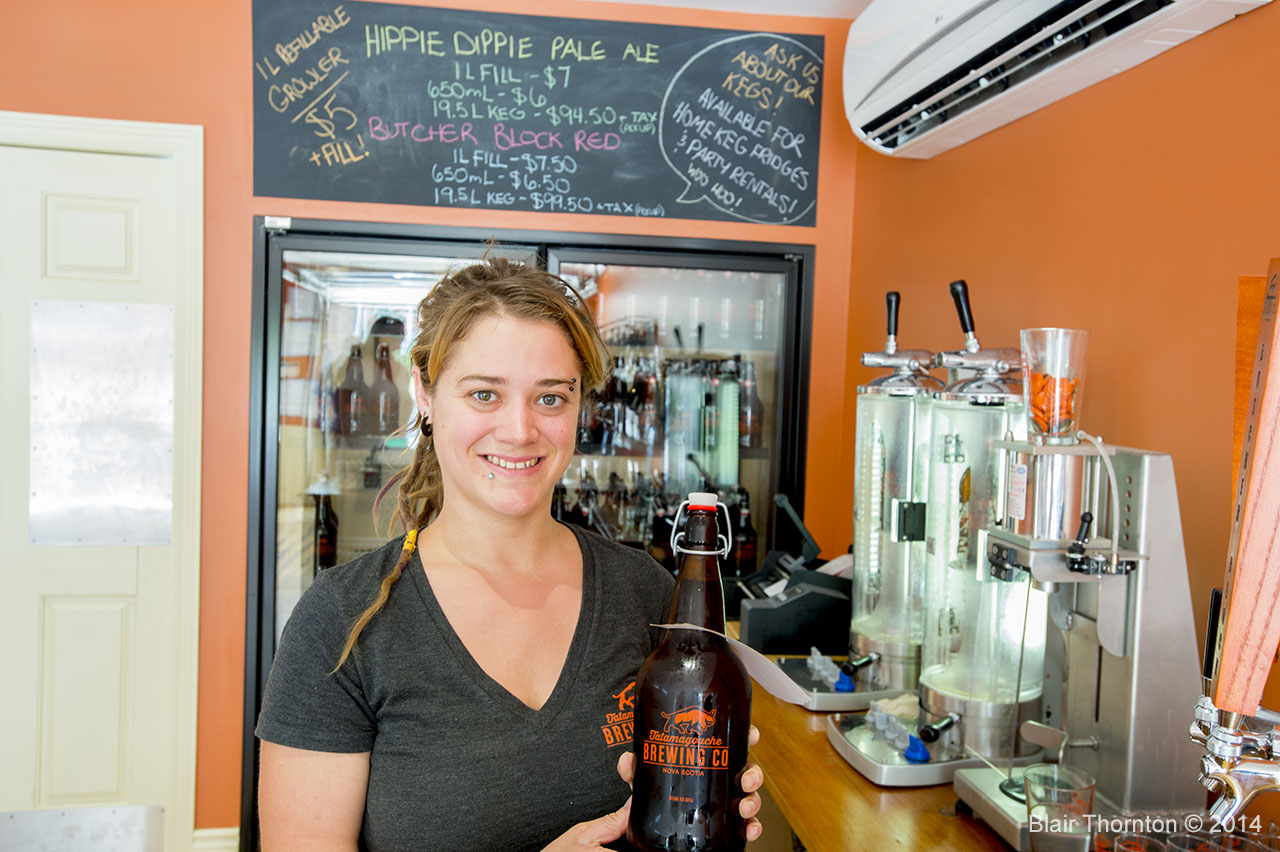 My Guinness cap needed replacing as it was very worn, and thay had a classic black baseball cap that fit. I was sold instantly (on the right side of the photo below). They also have t-shirts for women and men.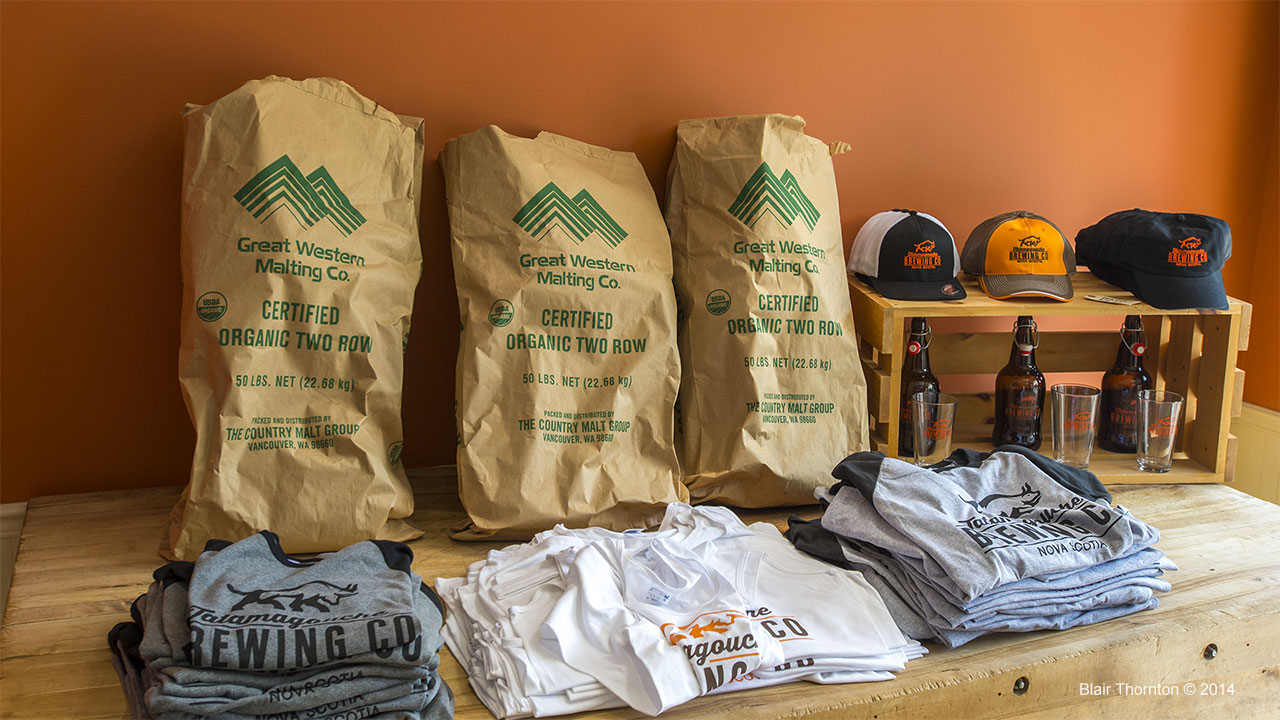 The brewery and store are all in the same physical space, so you can see the entire business when you walk in.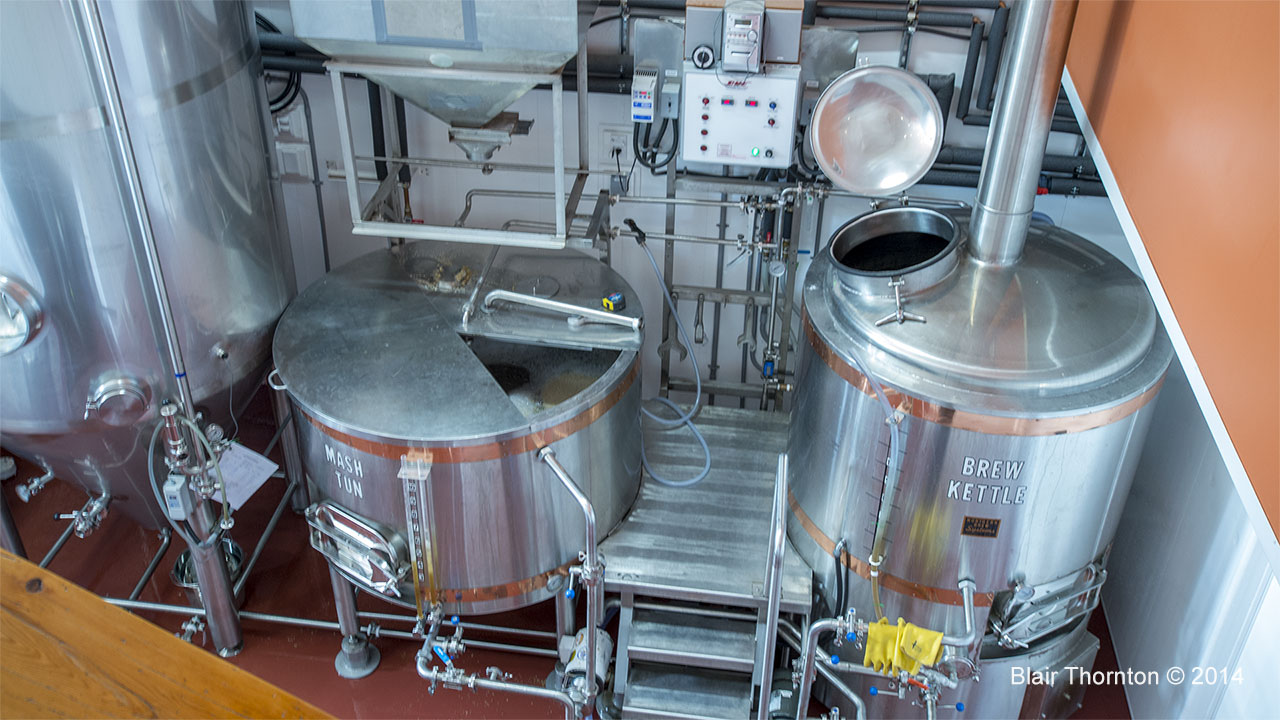 "The Hippie Dippie Pale Ale is an unfiltered pale ale that is approachable, refreshing and organic," and can also be found on tap just down the street at The Chowder House, as well as a few other dining establishments in town. Although I'm a big fan of Yippie IPA and Propeller's IPA, this refreshing Pale Ale is way better than Keith's and easier to drink than all of the above, so it should appeal to the masses. Best of luck to the guys and gals of Tatabrew.  You can also follow the adventures of a girl in a brewery here.
Totally agree, "it doesn't get more Nova Scotia than this".
Here I am enjoying Tata Pale Ale on the Northumberland Strait.