The Skyline Trail is the most famous hike on the Cabot Trail and for good reason. It has a spectacular view at the end!  While passing by we saw heavy fog on the trail, but went anyway,  hoping that would clear,  and it did. As the saying goes in Cape Breton, wait 5 minutes and the weather will change. The short way to the view and back can be done in under two hours, but with our film gear and with us stopping to film it took us much longer.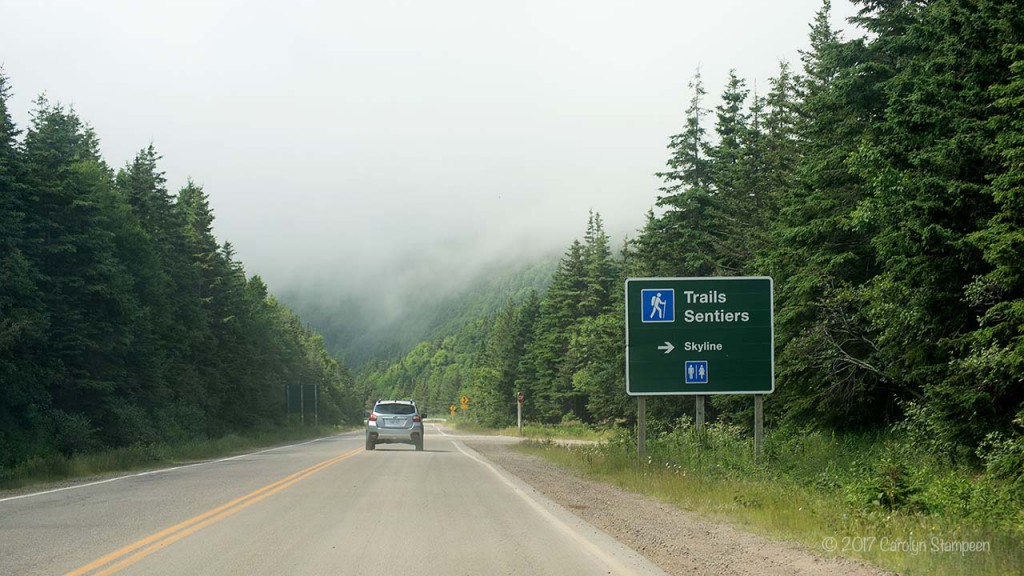 To experience the view in 360˙ at the end of the hike, click the image below.

There were lots of people on the hike in late afternoon when we did it, but not too many to spoil the experience. We saw young and old making the hike. Be sure to take plenty of water with you, especially if the day is hot. The sun will set over the Gulf of St. Lawrence, so if you go near sunset the crowds may increase (they did on the day we went) as it's a stunning setting in which to watch the sun set into the Atlantic.
We did the hike in late afternoon on a hot, sunny July day and there must have seen 100 other hikers, but you hardly notice the other hikers. Here I am below hiking with our film camera. Surprisingly, one hiker we passed did comment "I don't know what you're doing with that but it looks cool!"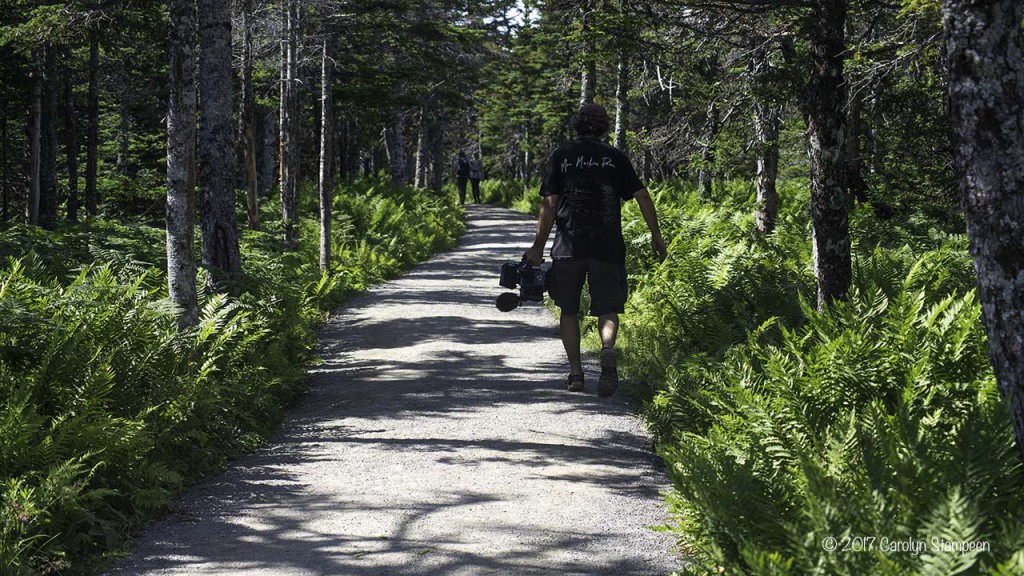 The hike is a gentle downwards walk to the boardwalk.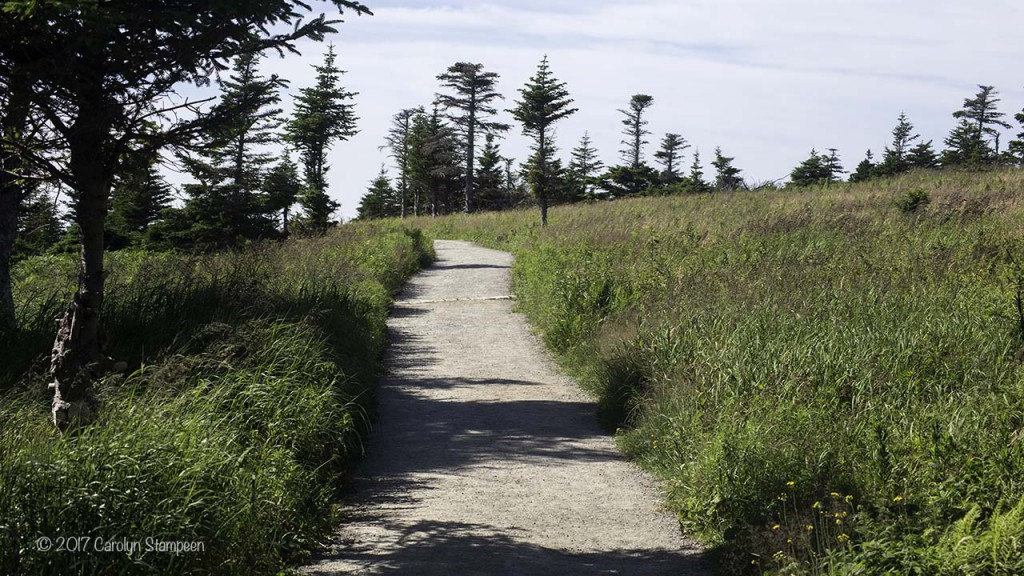 This area has plants that are unique to this area, so please obey they signs and stay on the trail and boardwalk. Don't litter.  If it's easier enough to pack in, it's easy to pack out. This includes cigarette butts and plastic water bottles.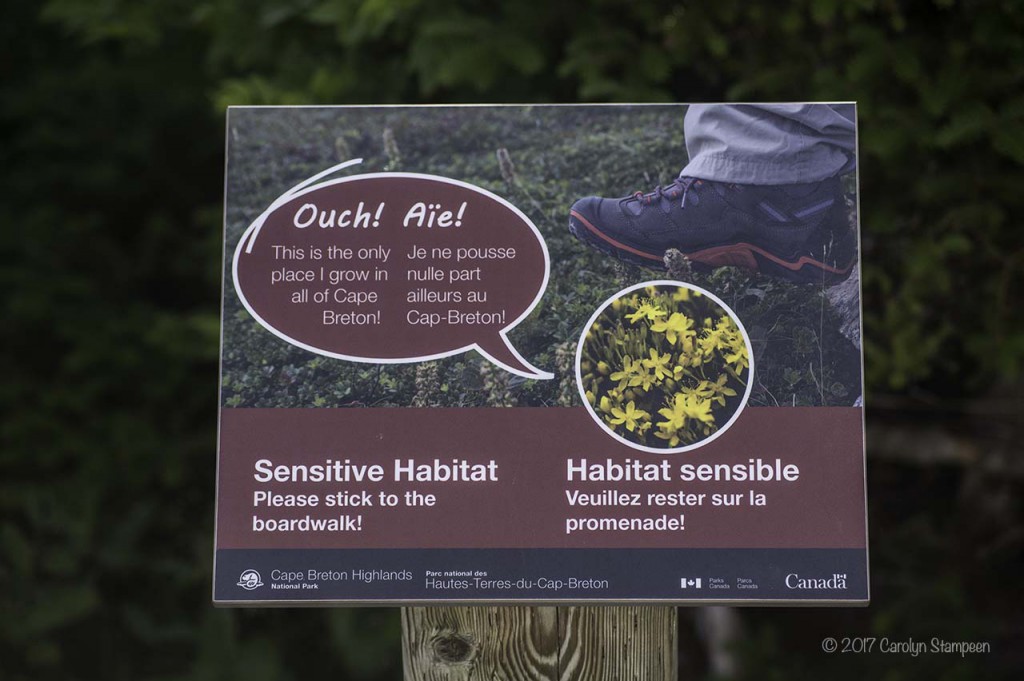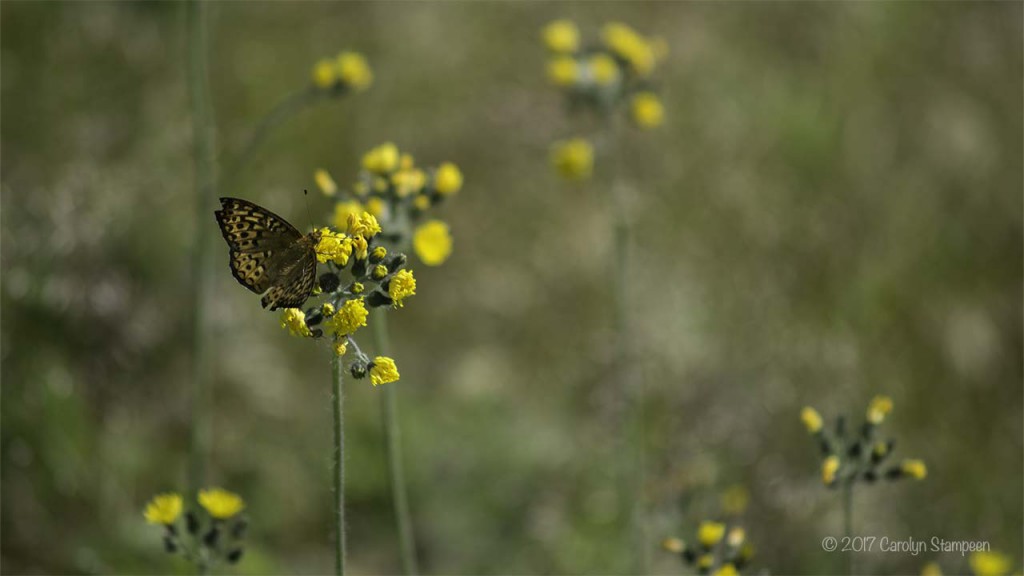 When the boardwalk begins you know you're getting close to the end and the fabulous view.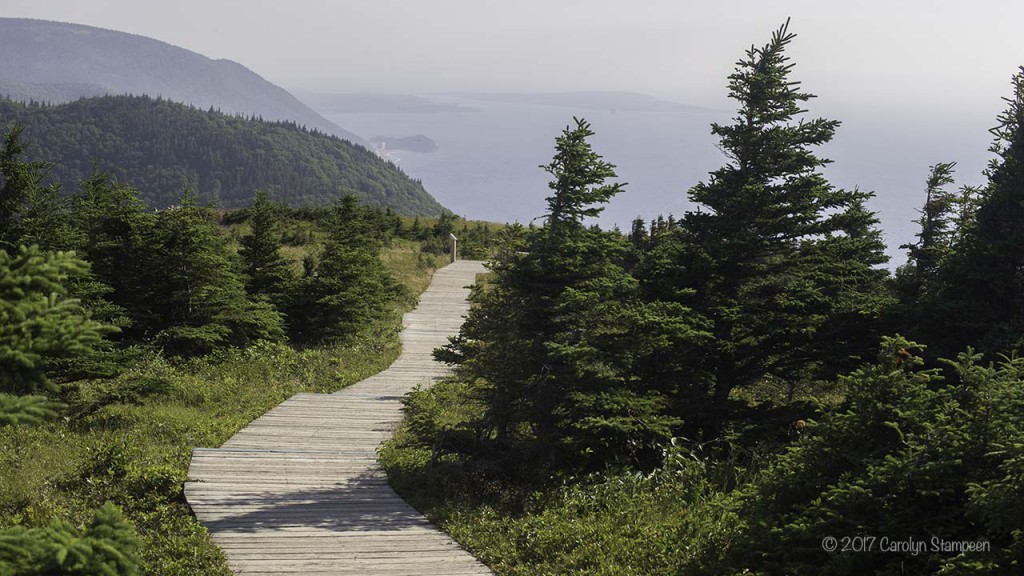 This is why you want to do this hike – THE VIEW IS AMAZING. Below is a 360˙ panoramic view.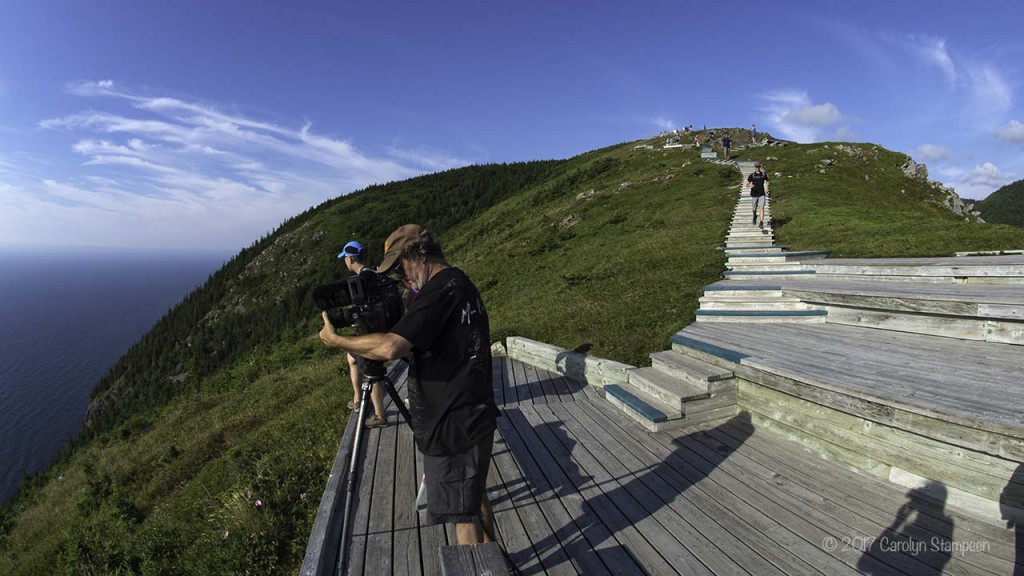 We saw many people with selfie sticks, but as we're not into them and decided to do our own kind of more creative selfie.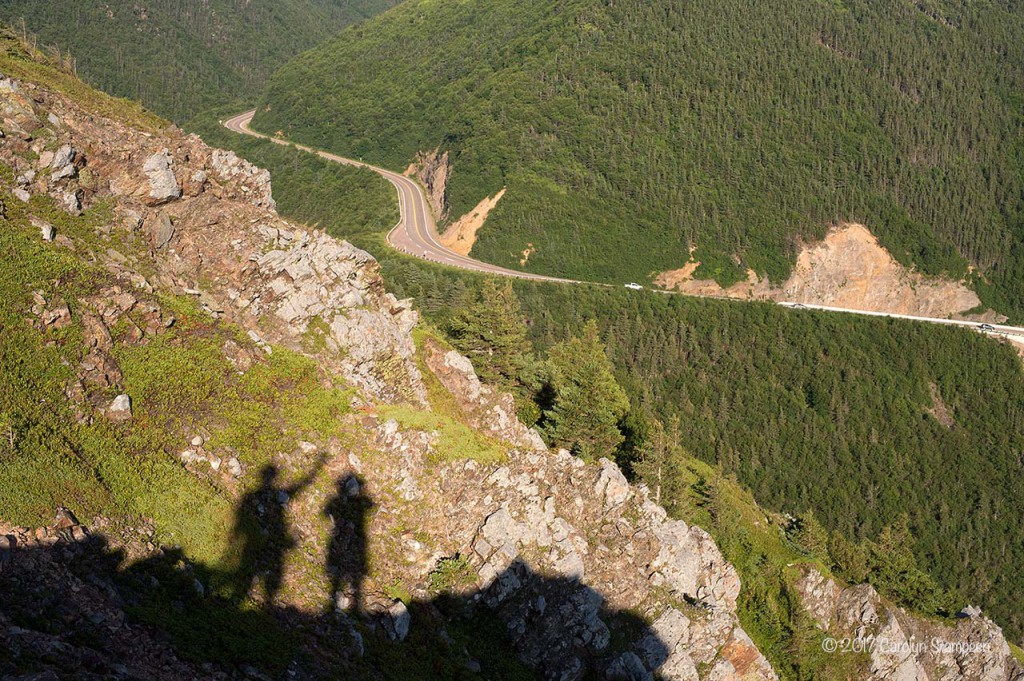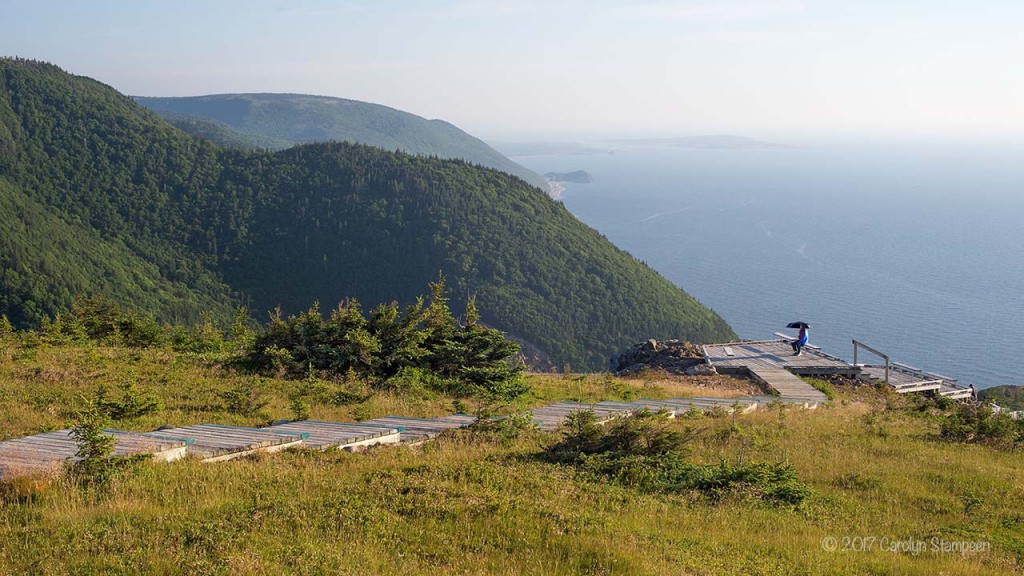 The hike down further off the boardwalk on the narrow dirt trail to the tip of the trailhead is now marked off limits to visitors in an effort to protect the natural flora. Actually, it looks a little dangerous if the wind picked up. A warning on the boardwalk itself warns folk to not go out if their are strong winds blowing as even there it could be dangerous.
The view draws in lots of visitors and the signs spelling out the rules of conduct in the area are their to protect this amazing place for future people to enjoy, so please respect them.