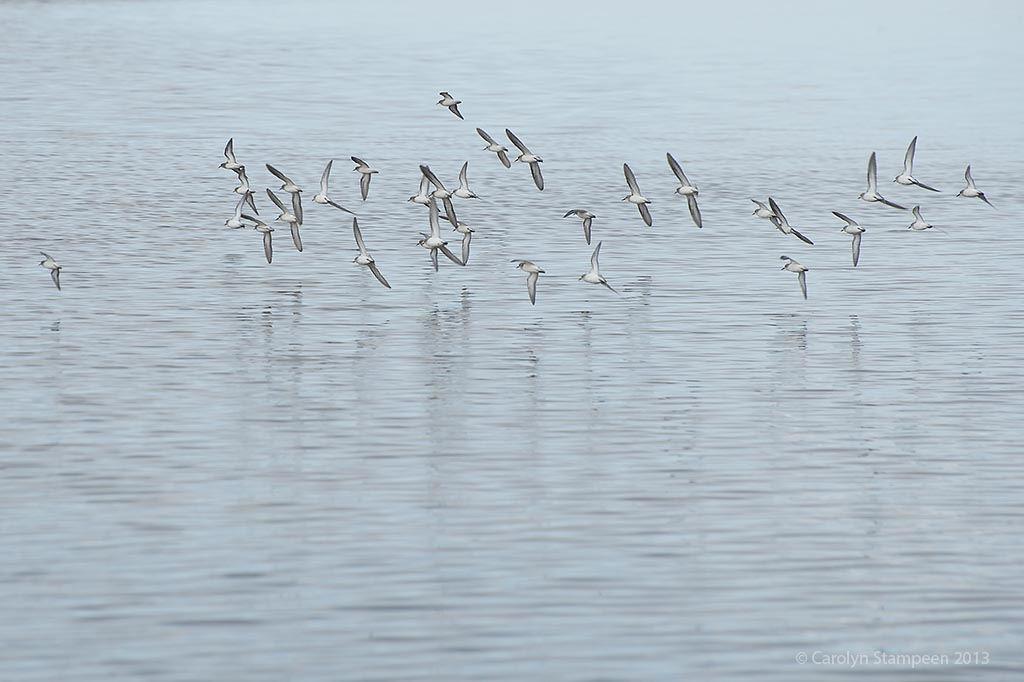 Beaches … birds, right?  If you are looking for birds, Nova Scotia won't disappoint you, beach or not.  A great resource to help you know what's around the areas you are visiting or to find birding hotspots is the Peterson's Bird Guide app — this isn't the only birding app available, but it's one I love.  Not only do you have a mobile reference at your disposal, but you can go to their website for extra information to either view on the web or load into your app. Click on Bird Finder and click on Birds by Hotspot or Birds by County.  Canadian provinces have been added! For beach birds, you'll want to make sure you also have a local tide table on hand.
We have a cottage on the Northumberland Strait, where the photos in this post were taken, and the tides on our beach go out a long way. I know what part of the beach will be last to fill with water as high tide returns, which can be useful knowledge.  Birds that feast on critters in the sand during low tide may be scattered across the flats.  As the water comes it, the waterline herds the birds before it and concentrates them in that last part of "dry" land. If I happen to be sitting on the beach at this time, the tide will helpfully shepherd the birds towards me, which often allows me to get much closer to them than if I had been trying to stalk them.  Birds aren't blind: unless you are in a blind or have a really long lens, being still and letting your subjects come to you is a great way to get close.  Some birds are more shy than others, and this may be a location thing as well as a species thing, so your mileage may vary. Make sure that your battery is charged, your card is empty and that you have quick access to change either.  And don't be afraid to get dirty or wet! Laying on the beach allows you to get eye level shots of your subjects and also keeps your profile reassuringly low for them – just make sure that you are able to keep that camera dry!
A very important note if you are not familiar with coastal life — know the tides of the area!  Water will likely come in faster on certain parts of the beach, depending on various drop-offs along the floor.  Take especial care along the Bay of Fundy, which has the highest tides in the world, and where water can come in much faster than expected. When I am to a new beach, I like to head out as the tide is still going out, know when low tide is and pay attention to water levels and my watch as the tide comes in. On the beach I was shooting here, I know that "Crab Island," as the locals call one point of land, gets filled before the flats and if I let the water cut me off, it means walking on the sharp rocks close to the edge of the shore at that part of the beach rather than the delicious-feeling sand further out, and walking in water much deeper than I'd be comfortable with while carrying a camera. And this is not a bad scenario — there are places where one might find oneself in water that is over one's head, with a less friendly coast, so be smart and be safe!