Port-Royal was established in 1605 and was Canada's first recorded successful European settlement, serving as the capital of Acadia until its destruction by British military forces in 1613.
Port-Royal was founded by the French nobleman Pierre Du Gua de Monts after he spent a disastrous winter in Ile-Saint-Croix. Samuel de Champlain, who had travelled with him, did some scouting along the coast of the New World and found a location that he felt might be more suitable. In a sheltered bay on the south shore of the Bay of Fundy, this attempt at colonization met with much more success.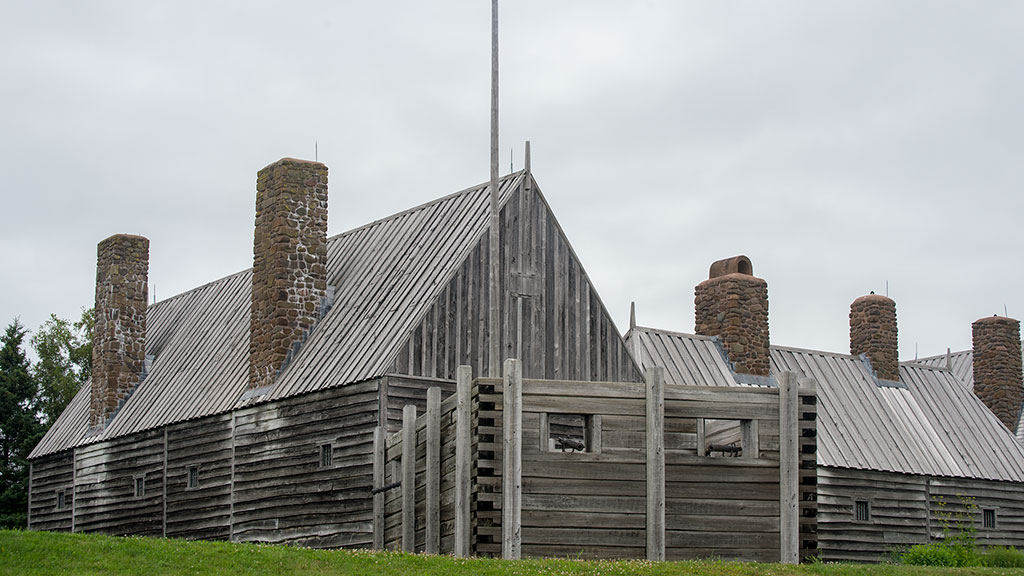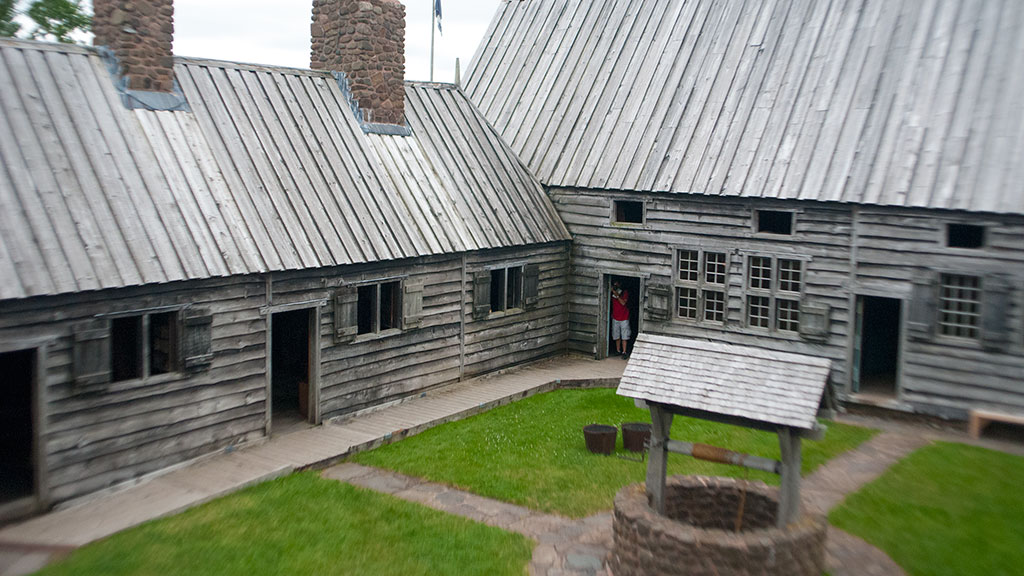 In 1930-1941, the Canadian government built a replica of the settlement that was destroyed in 1613 to acknowledge the historical significance of the settlement. Construction was based on a duplicate set of plans for the original habitation that had been recently discovered in France, though the actual location is a guess.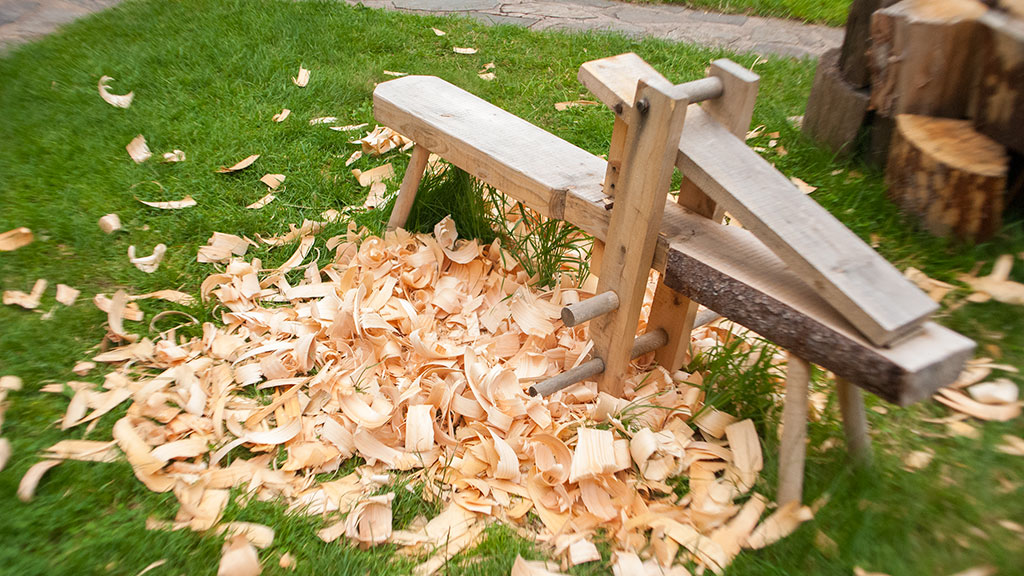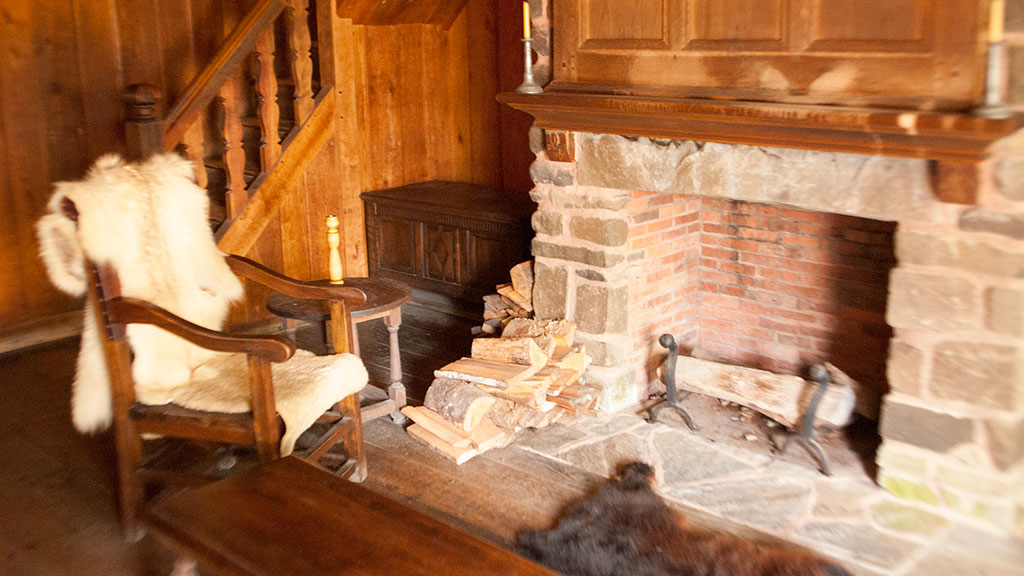 We spent an entire day exploring the settlement. I found it quite an amazing place to visit. Settlers here were on their own, the closest ties they had being across the Atlantic in France. They did everything themselves, from constructing the shingles for the roofs to growing their own food.
When you consider this was 400 years ago, you have to be amazed how these people survived.
The day we arrived, well, it wasn't the best of weather. It was grey and drizzly.  But…it was the day that we planned to be here, so we made sure we had umbrellas and raincoats and went anyway. Days like this can be ideal to visit a historic site such as this.
• The weather will keep away a lot of other tourists, so you don't need to spend a lot of time waiting to enter rooms, which for the most part, aren't very big.
• If you like taking photographs, you will have more freedom in shooting angles without signs of the present, such as people in modern garb.
• You will have more personal interaction with the interpreters, who are very knowledgeable and very enthusiastic in sharing their knowledge.
• If you are truly looking to get into the mindset of those first settlers, there's nothing like imperfect weather to underline what it must have been like in those early days, what perseverance and hardiness of character it took.
We had the best of both worlds with regards to the weather this day … well, kind of.  While we arrived in the rain, it stopped shortly afterwards.  It never got sunny, but things did dry out.  As our visit progressed and the distance from the rain grew, so did the numbers of other visitors.
UPDATE: Visit our virtual tour of Port Royal here.
You may also be interested in our Port Royal Nova Scotia travel video.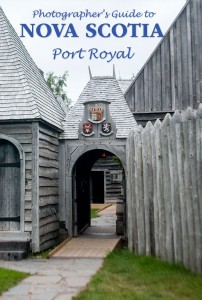 If you use Google Maps to find Port Royal, they have it wrong, it's actually located here: