When Samuel du Champlain was exploring here in 1604, he named this point Cap Forchu, meaning forked cape. A year later he settled in Port Royal.  "The Bar" is what it is sometimes referred to locally, as it is on a peninsula.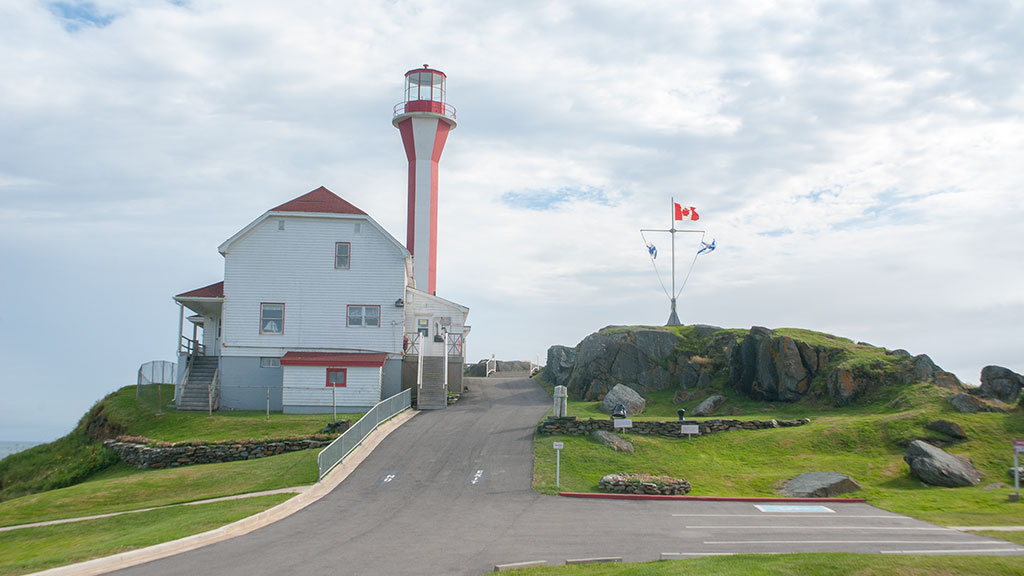 Shipwrecks were common along the shoreline here and it was recommended by Colonel Robert Morse in 1874 that a chain of lighthouses should be built along the shores of Nova Scotia hence the construction of the Cape Forchu Lighthouse in 1840.
Cape Forchu Lightstation was replaced in 1962 with the current "apple core" – a concrete tower.
At Cape Forchu there is an outcrop of the ancient supercontinent Gondwana.
Click the photo below to view a 360˙ panoramic view at Cape Forchu. It's iPad compatible. Click and drag to view around the 360˙ view, use the shift key to zoom in, and command key to zoom out.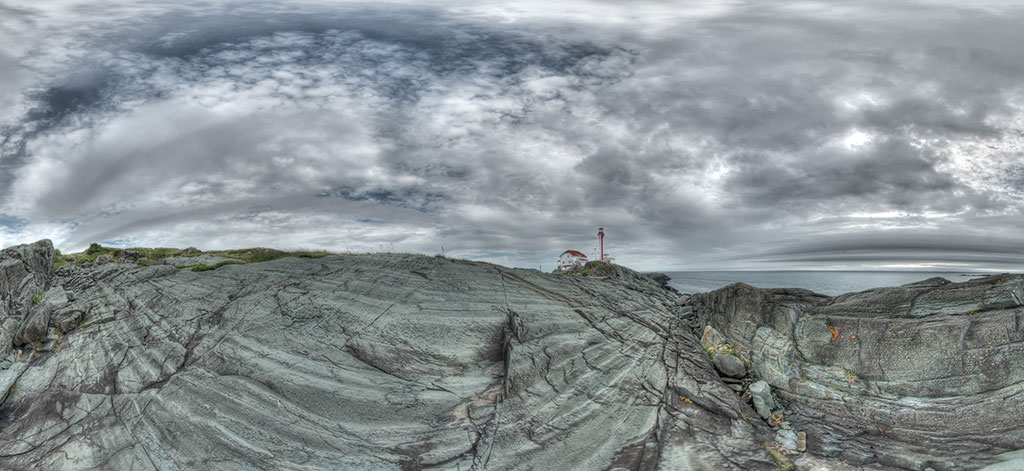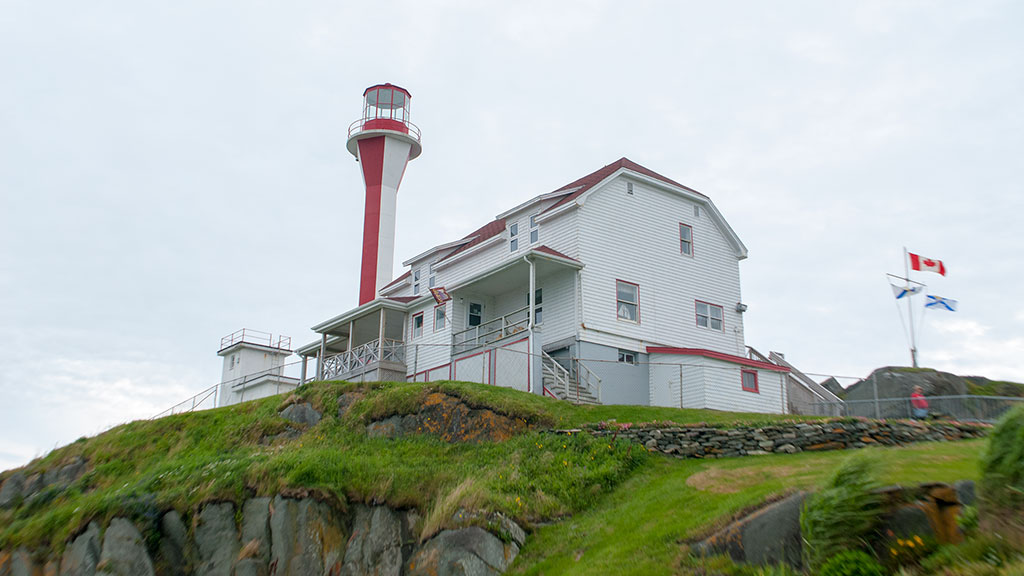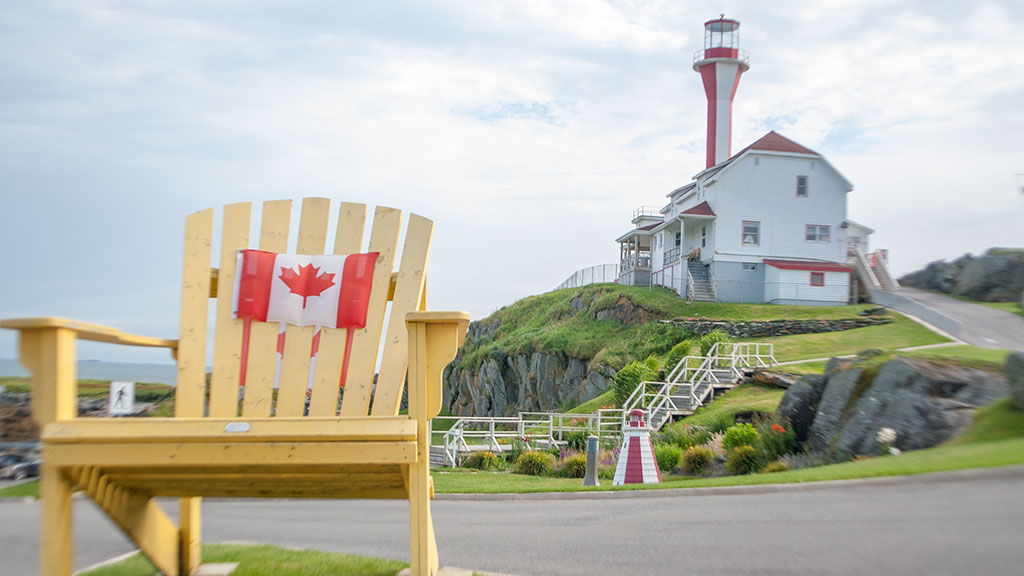 I had wanted to get to see Cape Forchu for years, and this summer we finally made it here.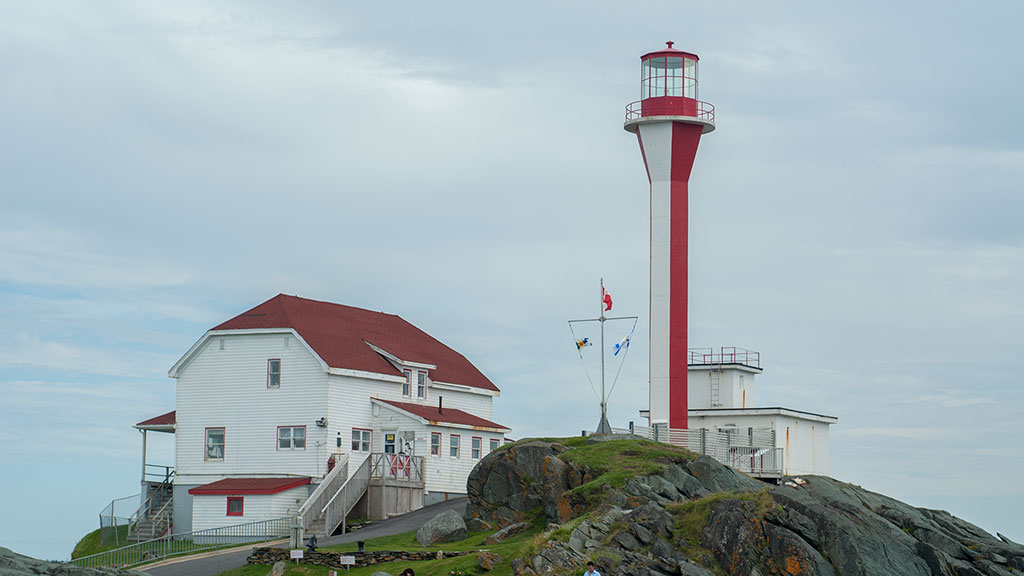 Cape Forchu Lightstation