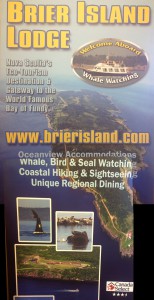 Brier Island — if you haven't been here, you're missing one of the best places on the planet to visit.
We highly recommend Brier Island Lodge – their restaurant is one of two places we found on the island to eat, and as we also stayed at the lodge, their restaurant is very convenient.
The food is not 5-star restaurant quality, but it's pretty good. It's the great fresh seafood quality that one would expect to find in a remote fishing village at the end of the earth!
Watch our video tour of Brier Island.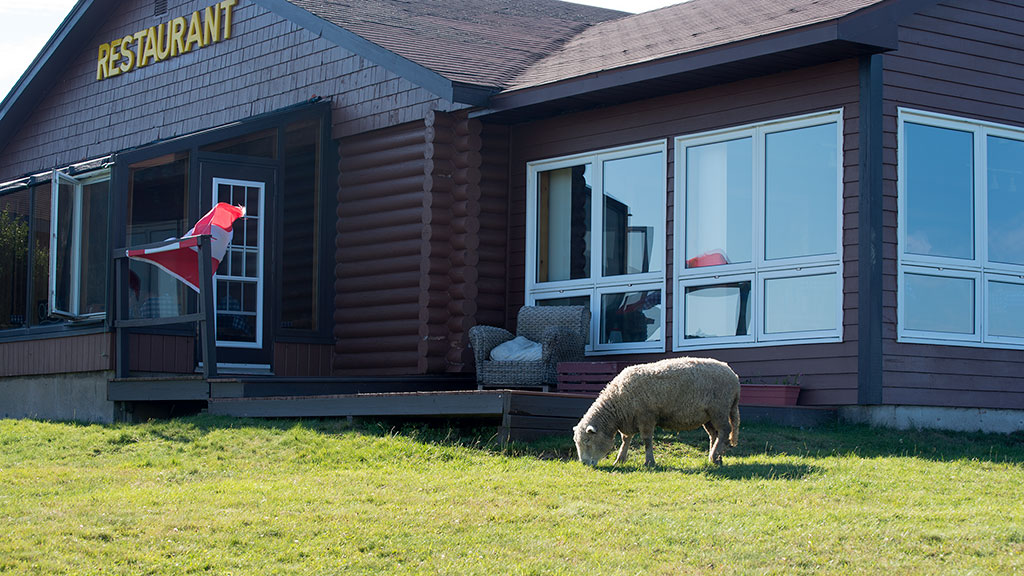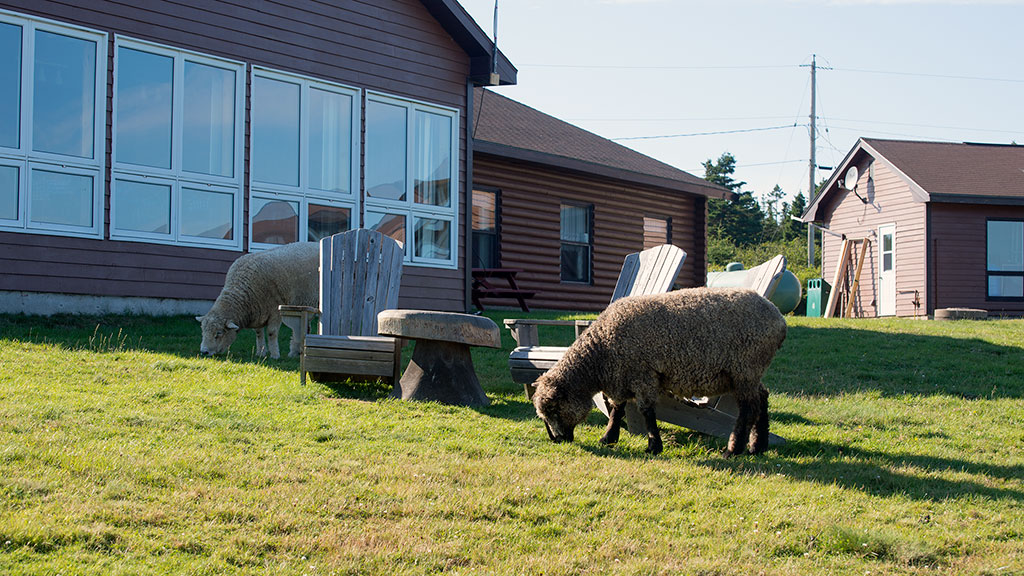 I had the scallop dinner. It was cooked well and was quite tasty after a long day of sightseeing.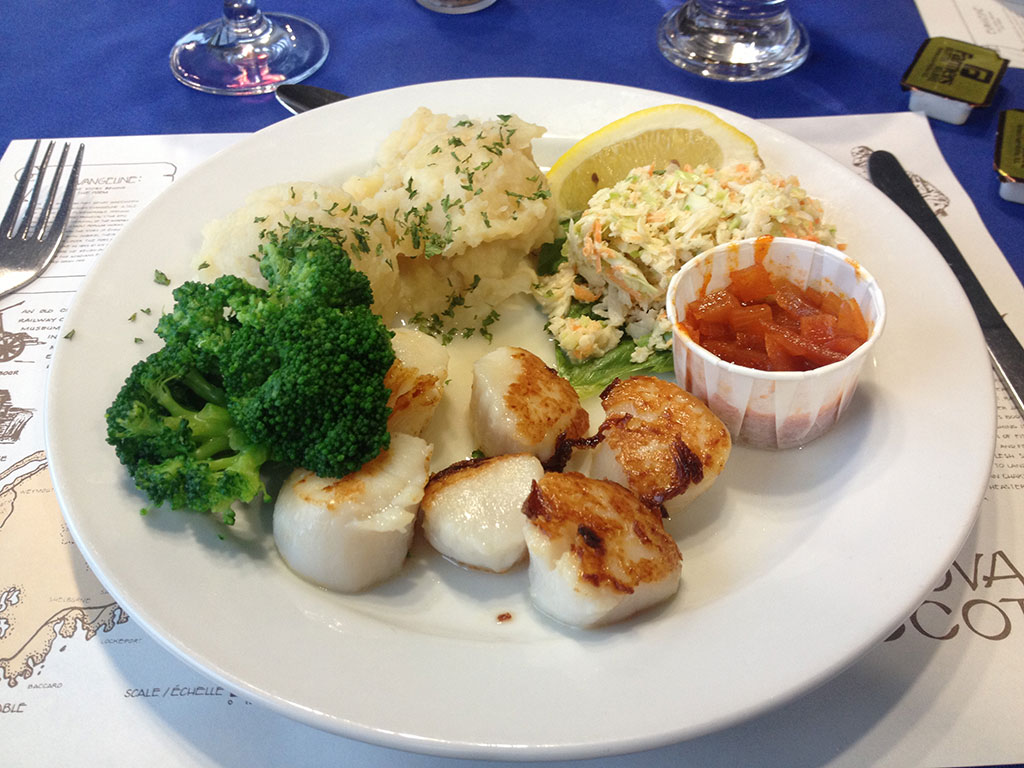 Carolyn had the vegetarian chilli. It came with a side of garlic bread.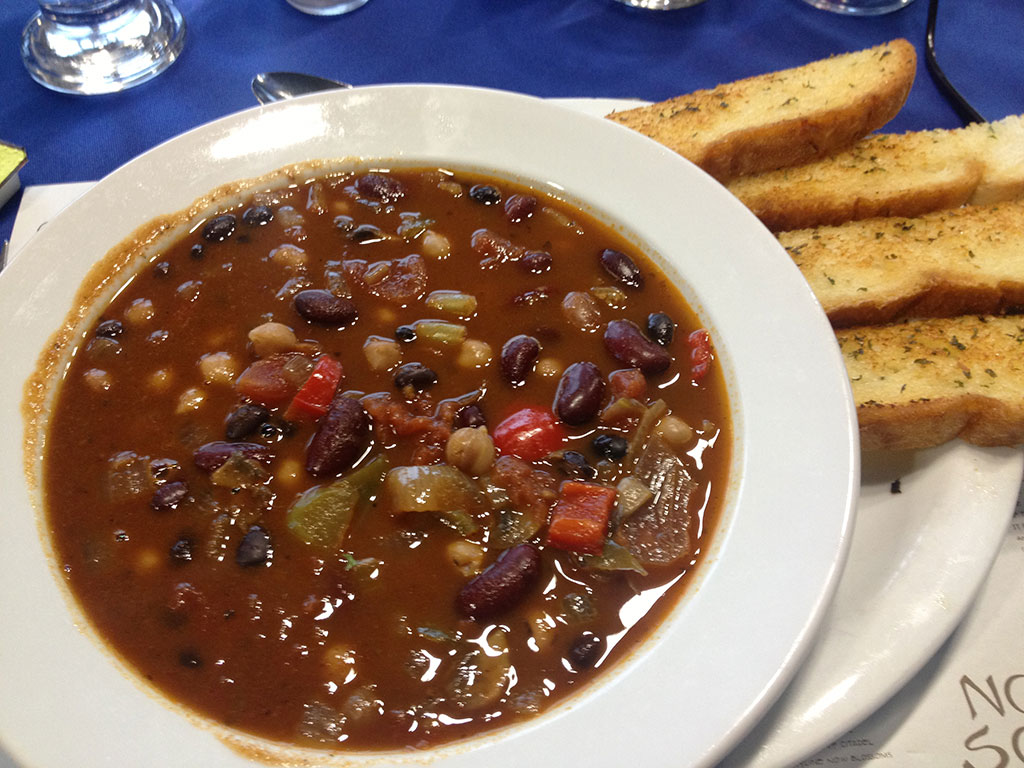 For dessert Carolyn had the bread pudding, as she orders this anywhere she can.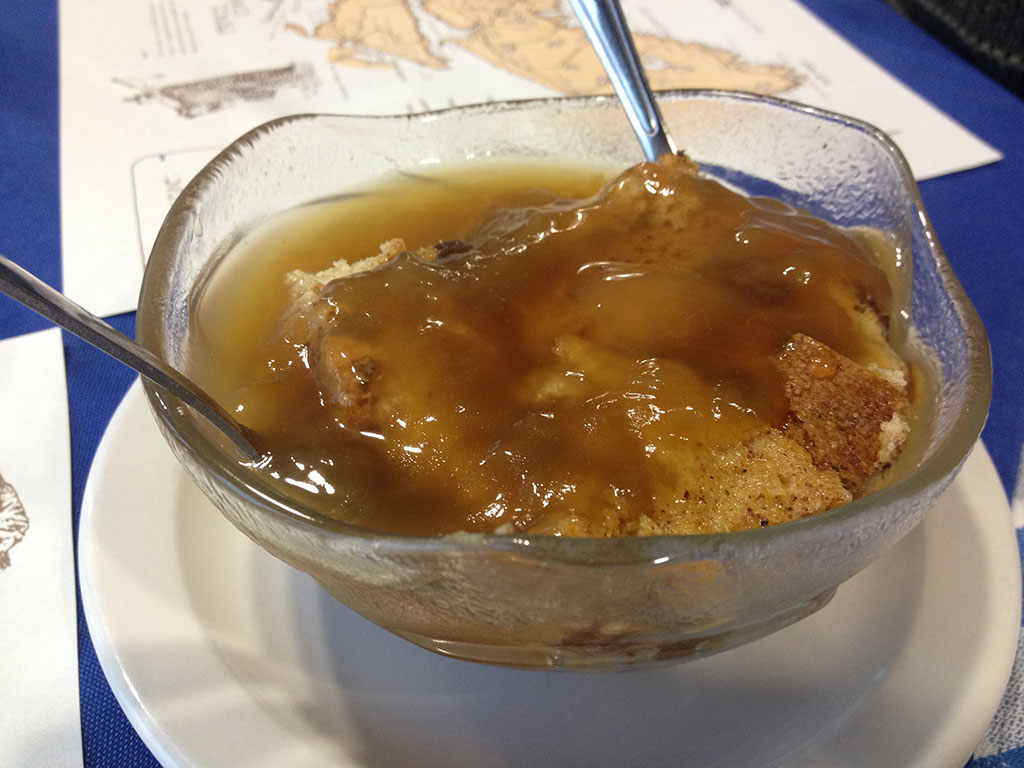 I recommend the seafood chowder as well, as it contains a good helping of fresh seafood.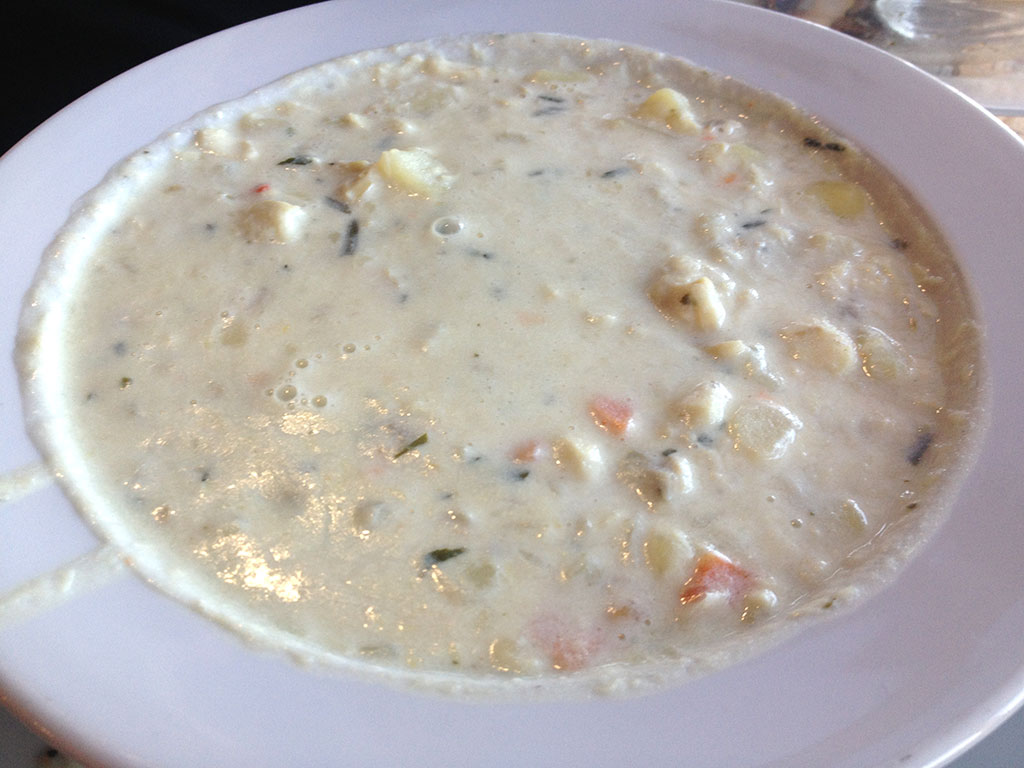 The view from the restaurant is superb.  All those sheep roaming around? Eco-friendly lawnmowers.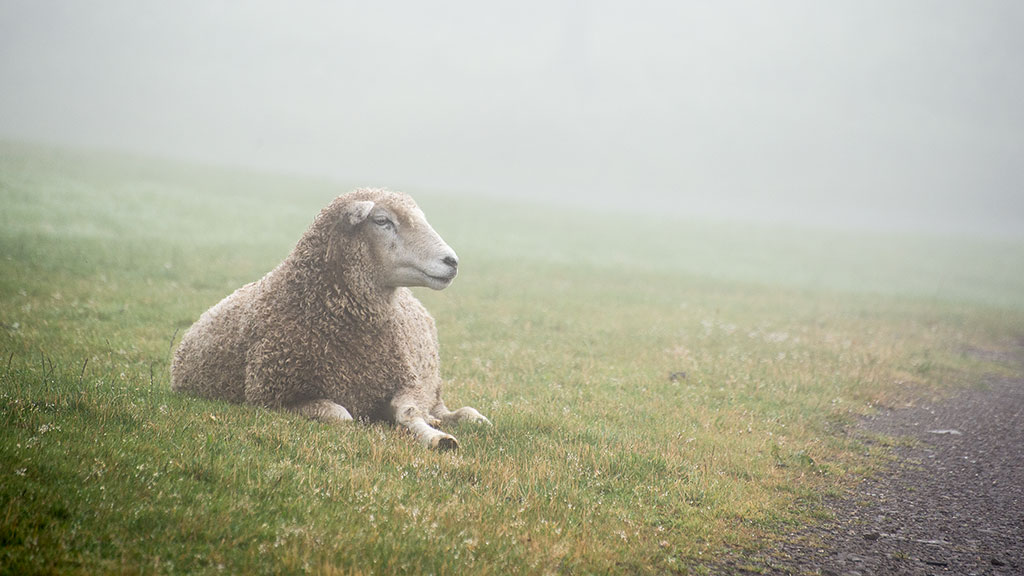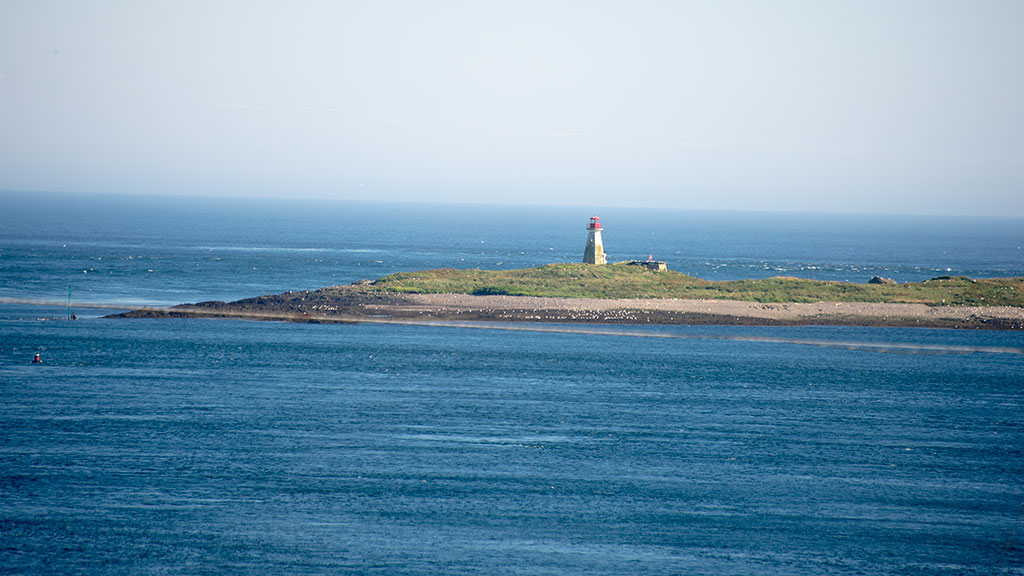 You may also be interested in our Brier Island Nova Scotia travel video.