The first thing I noticed was that Brier Island was different. Your alarm clock is a rooster, "the lawn mowers" used are different, too.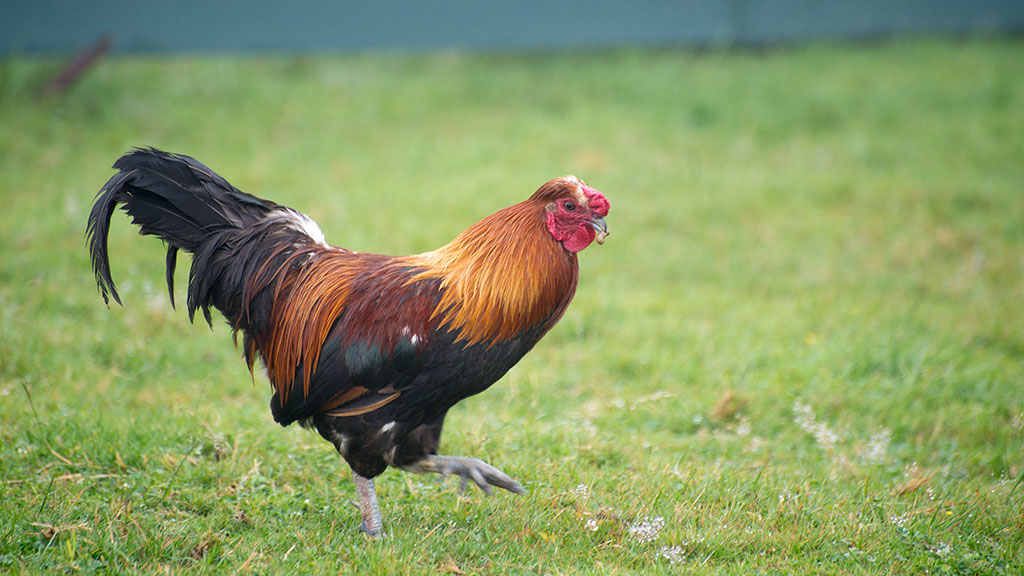 After a hearty breakfast at Brier Island Lodge, we set out to check out the local sights in Westport.  Watch our travel video of Brier Island, it has received rave reviews.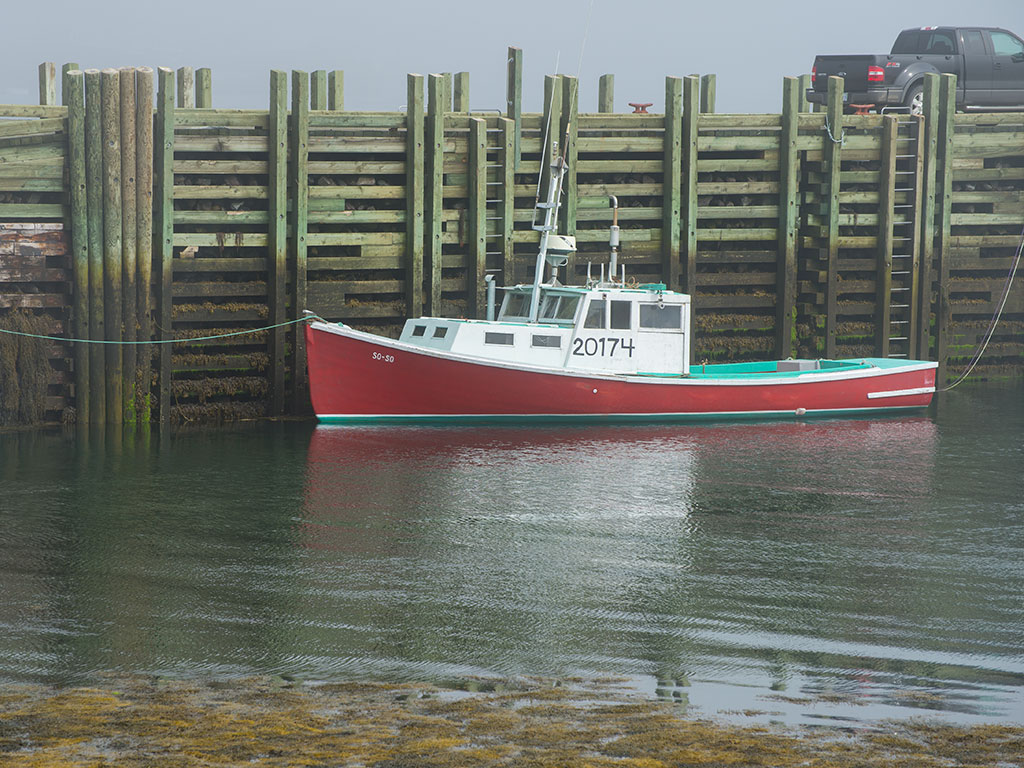 We heard the foghorn off in the distance, so decided to see where it was coming from.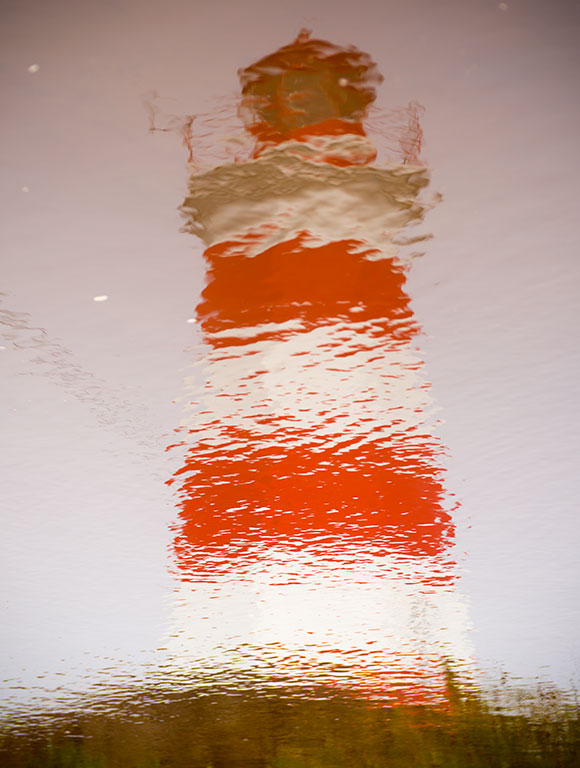 Sure enough, the fog was rolling in at the Western Light. Western Light marks the spot where the Bay of Fundy officially begins! The waters south of here are the Gulf of Maine and the waters north are the Bay of Fundy.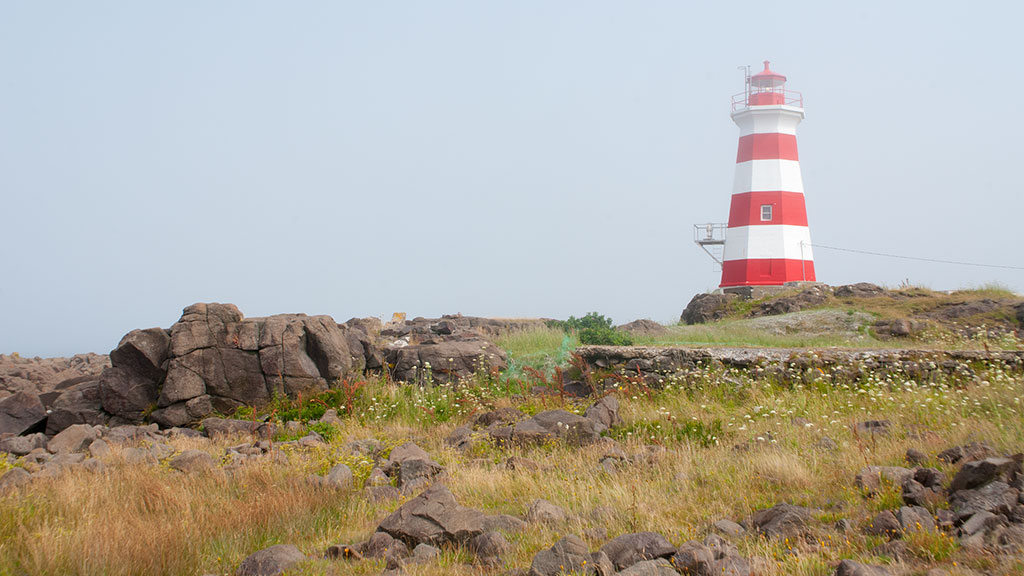 This is the most westerly point in all of Nova Scotia. Historically, Western Light is the 3rd oldest lighthouse in Nova Scotia. See and hear the Western Light:
Western Light Lighthouse Brier Island.
We found a great little burger place next to the general store for lunch. "The Lighthouse Café," and afterwards drove the rest of the street to the end of the highway.
From here you can get a good view of Peter's Island.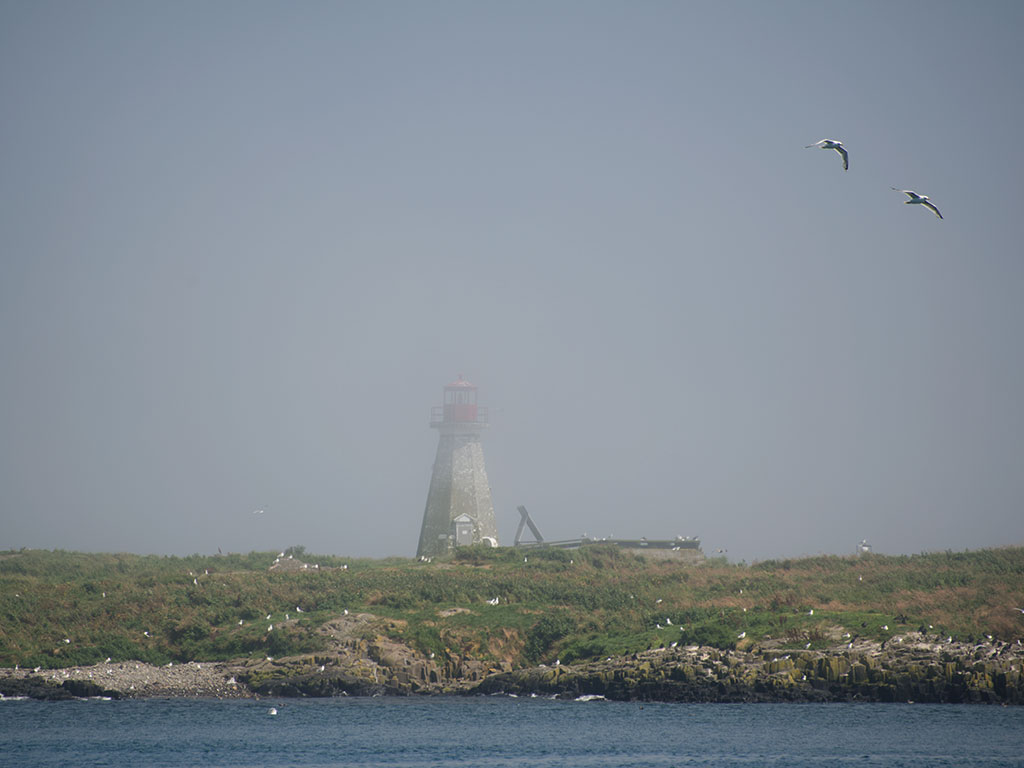 In the short time we stopped, the fog cleared to get a better view.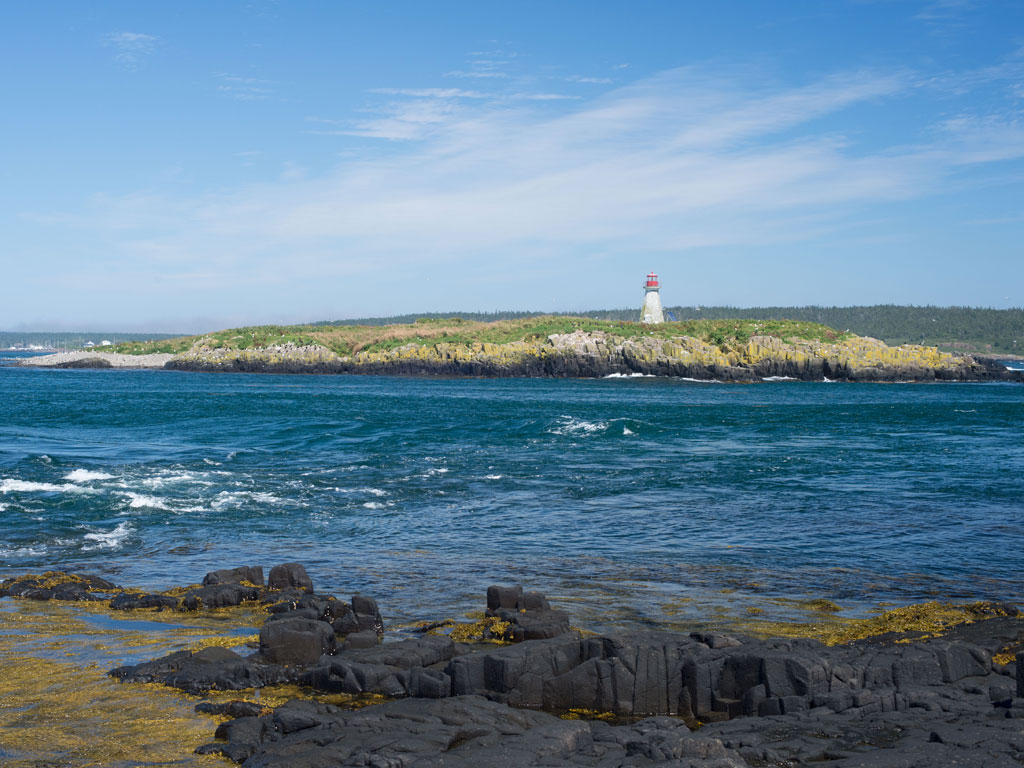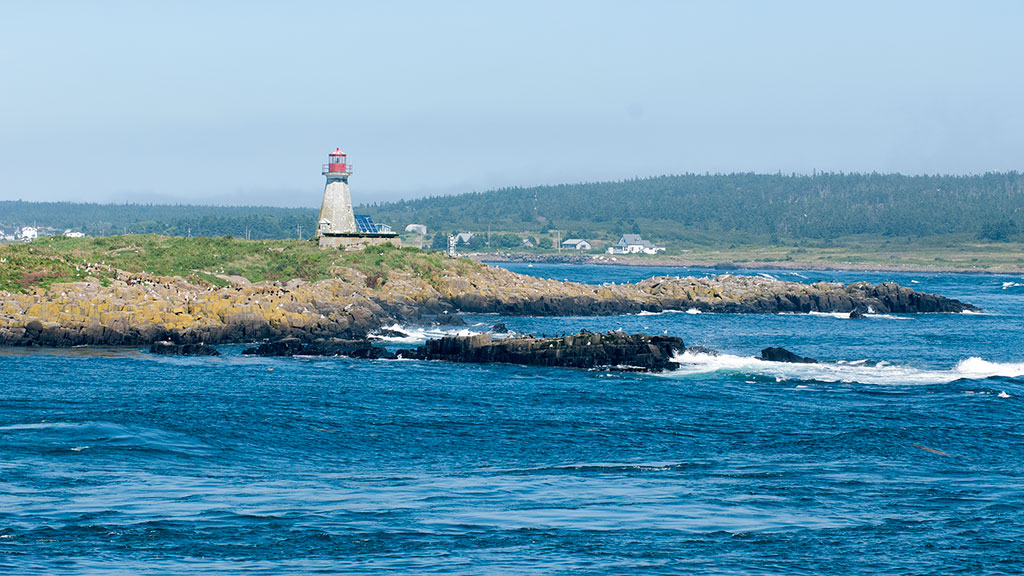 Then there was Big Pond Cove to explore … we saw seals offshore and amazing vegatation – wildflowers and grasses.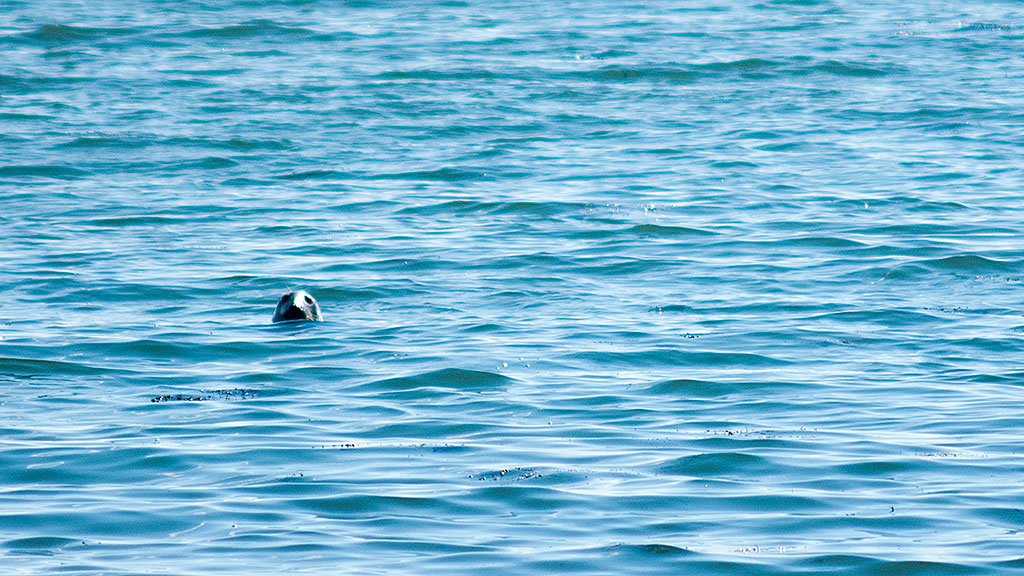 After supper we hiked out to Seal Cove and recorded video of the seals on the rocks and concluded with the Northern Light lighthouse in the sunset.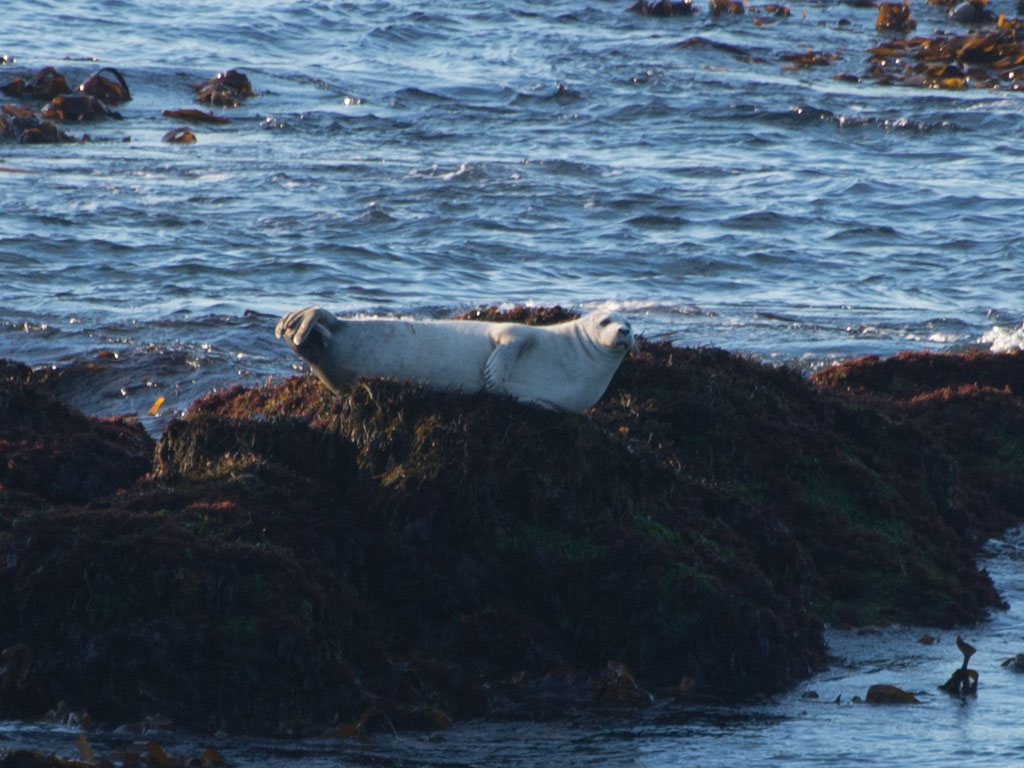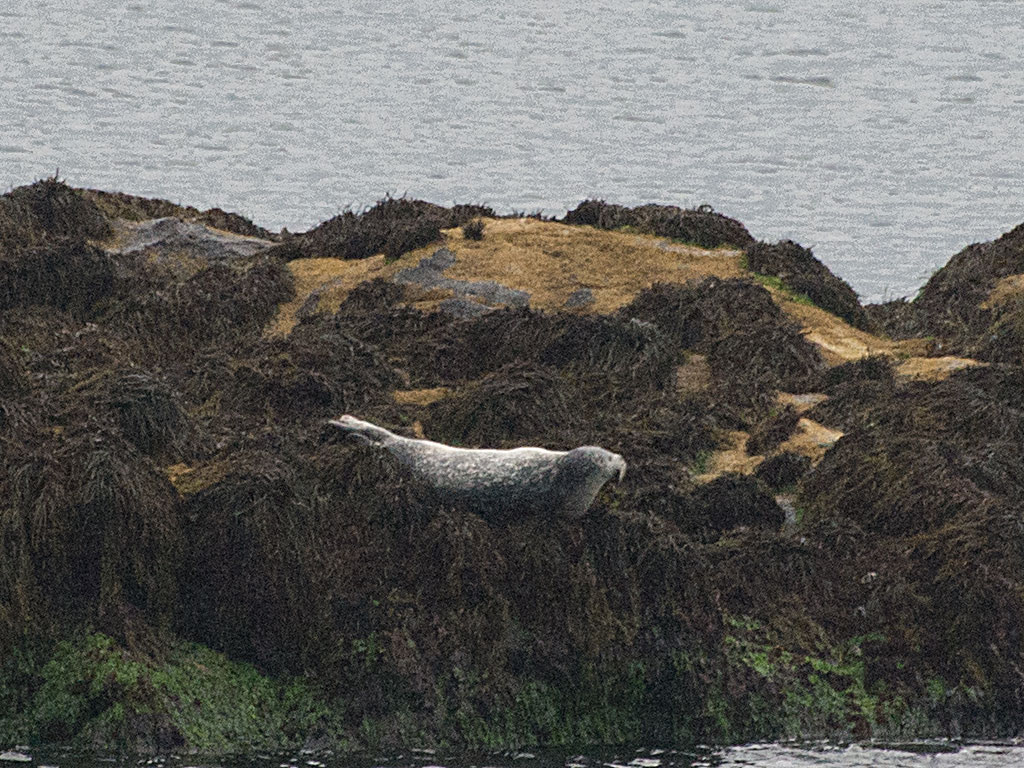 Below, is Northern Lighthouse.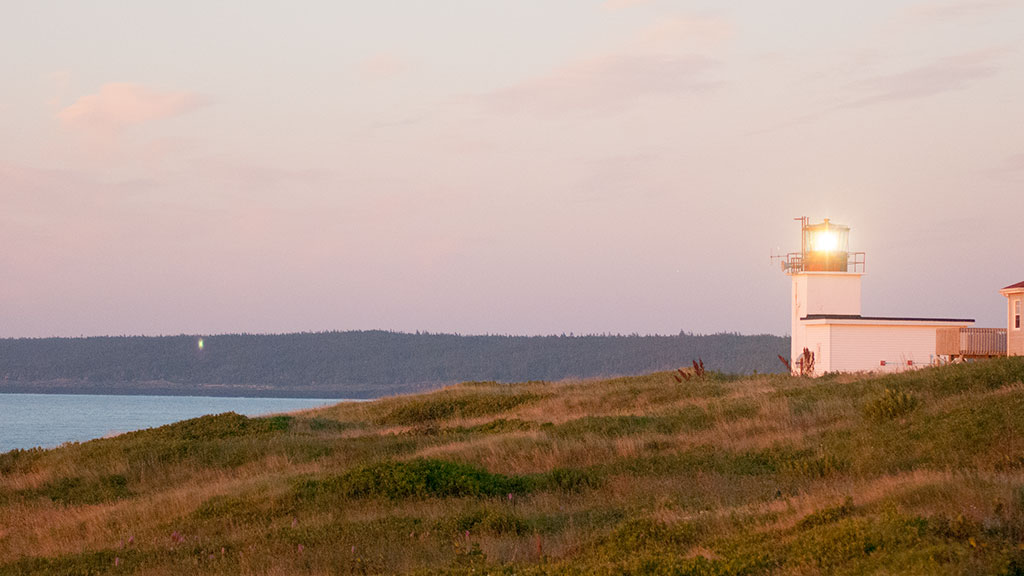 Brier Island Nova Scotia
You may also be interested in our Brier Island Nova Scotia travel video.