Every time we visit Moncton, N.B., we have to stop at Calactus Café Restaurant. Calactus is a vegetarian restaurant and even though I eat meat we go because Carolyn is vegetarian and I find the food simply amazing.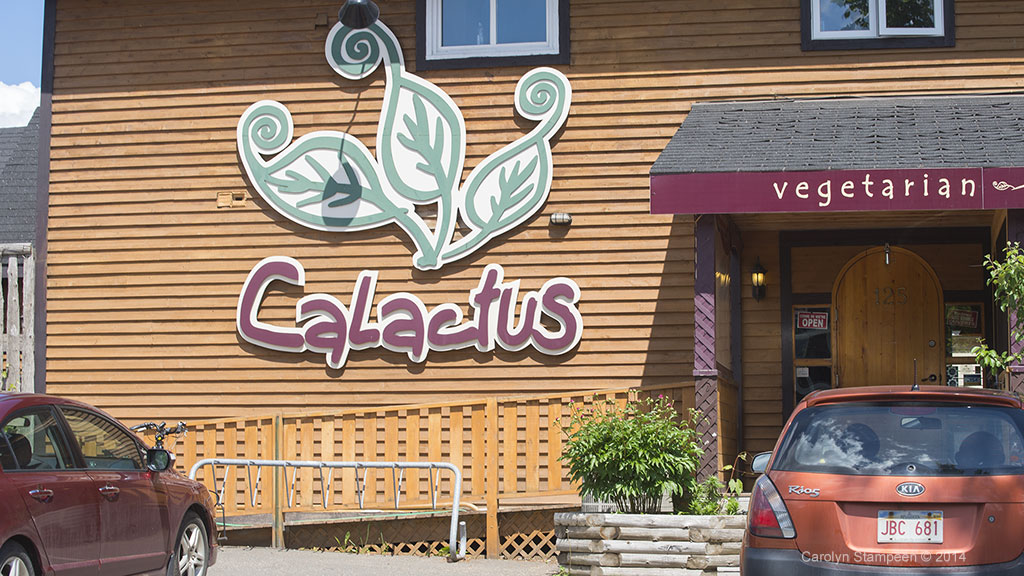 Oh, and the beer selection is surpurb as well. I started off with a Propeller ESB this time, but last time I had a St. Ambroise Outmeal Stout.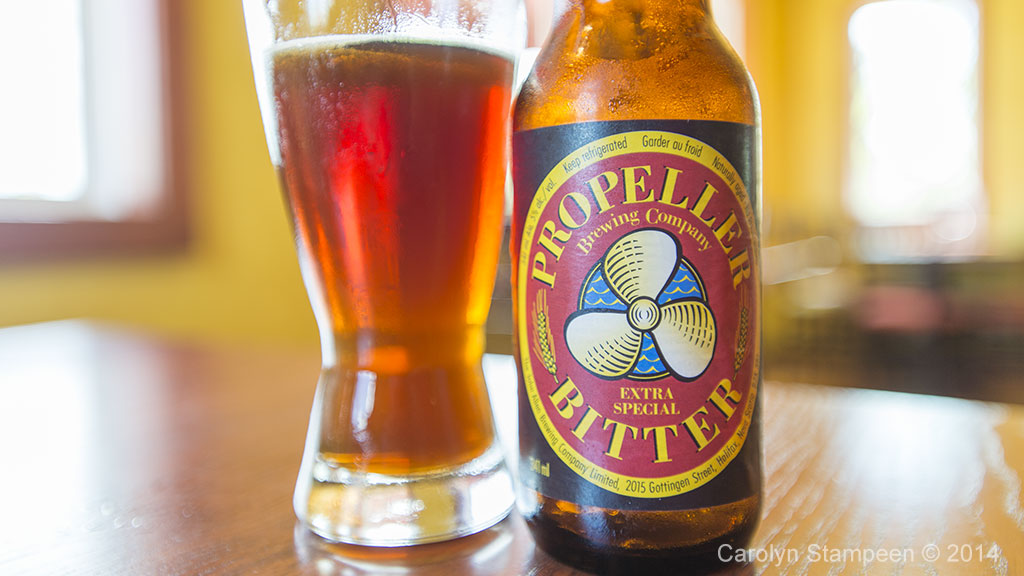 Today, Carolyn decided on the soup and salad lunch special – it saved on the decision-making process. She loves their soups, but also loves their other food, so didn't have to choose one thing over another this time. By the way, everything that we've tried on the menu here is mouth-watering!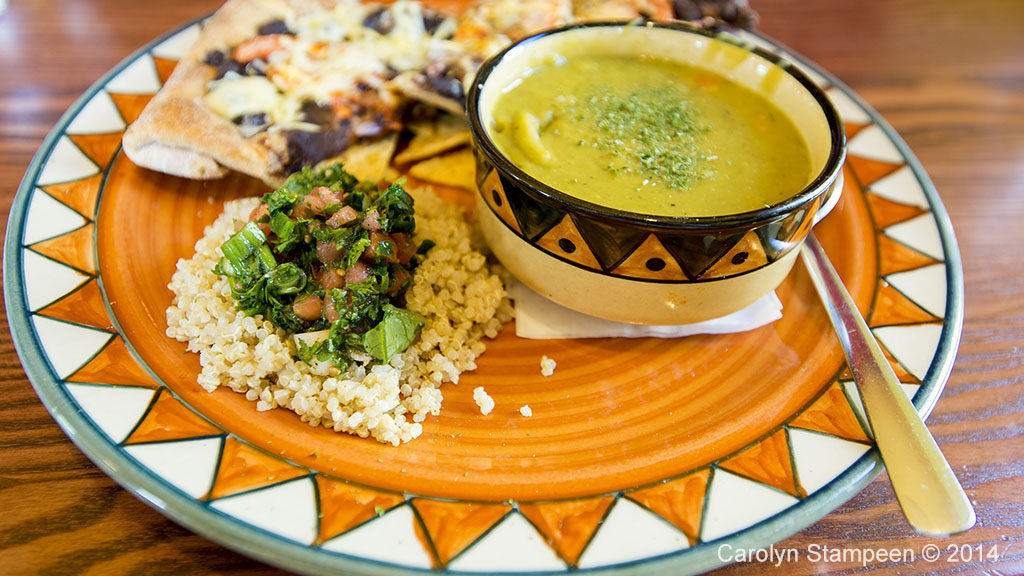 I fancied something great and really Italian like my Aunt Maude used to make, so I ordered the Mushroom Cannelloni. Man, it was sooooo good. I didn't regret my decision I must say. Yum.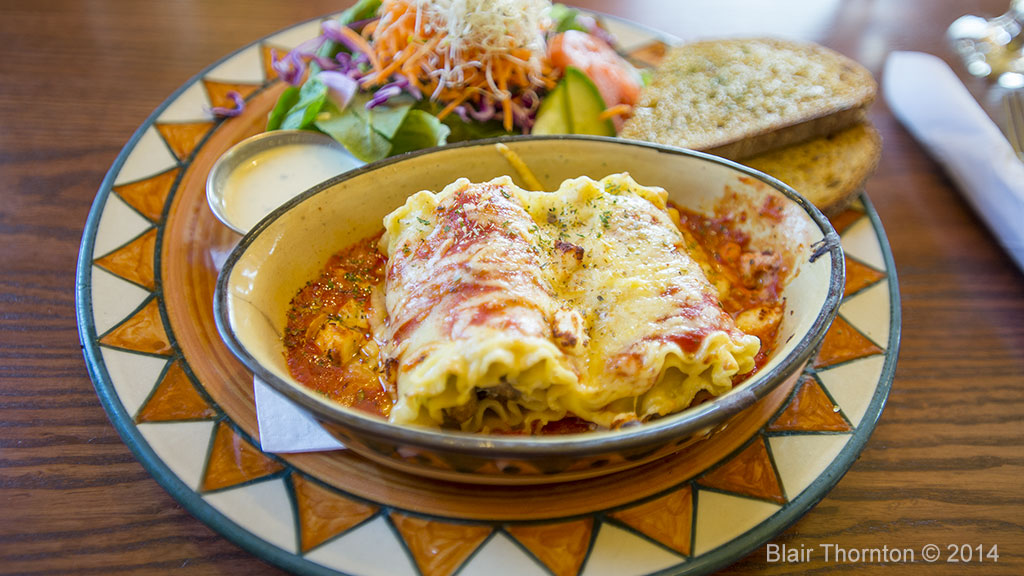 For dessert Carolyn ordered the Chocolate Raspberry Cheesecake. Yes, girls, it's certainly decadent and we highly recommend ordering it when you stop by. Rich, not too sweet.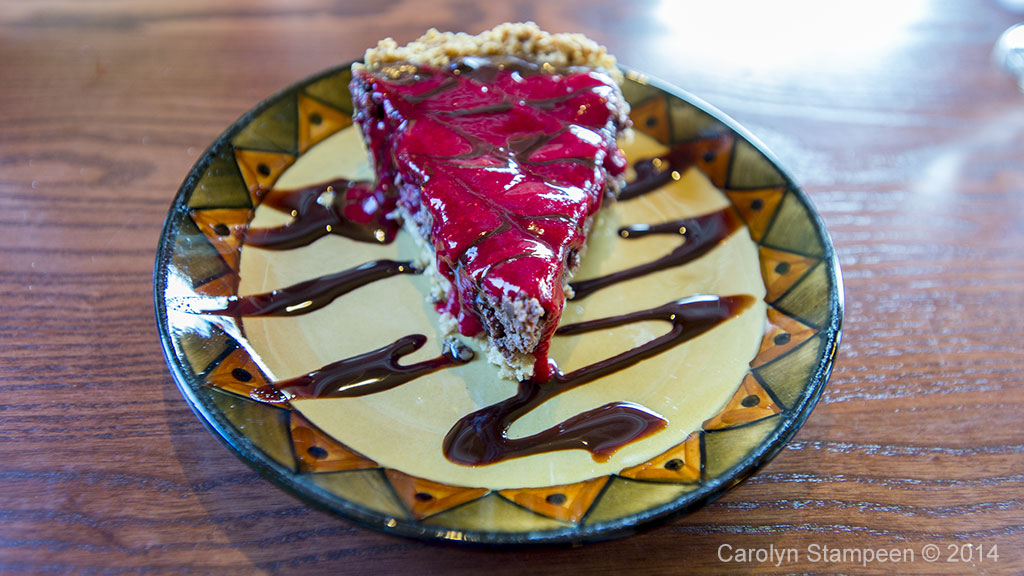 I didn't get dessert today because I had other plans – a Yippe IPA on tap just down the street at St. James Gate Pub.