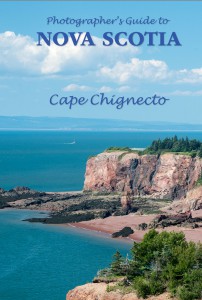 You may also want to check out our other post, which is a video of the hike to The Three Sisters, Cape Chignecto, an amazing area for hiking that's vastly under utilized and often overlooked.
We also have a Cape Chignecto Nova Scotia travel video.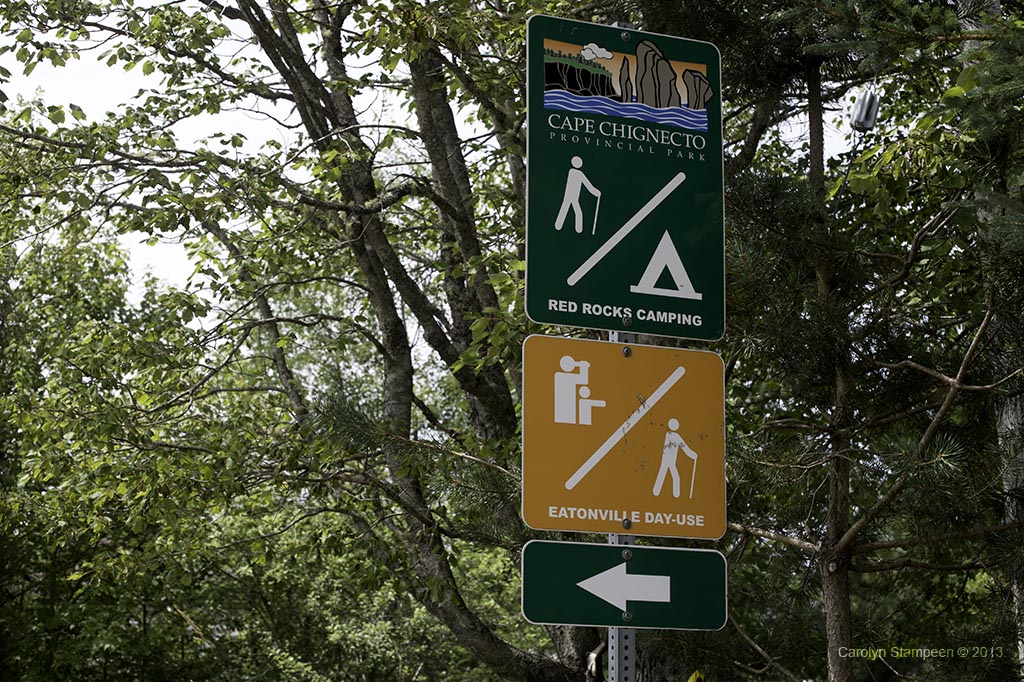 While we've driven by it on our way to one of our favourite restaurants in Nova Scotia (at Cap D'Or), we've never stopped to visit.  Or, I haven't; Blair apparently had been there with his uncle on motorbikes when he was young, but didn't remember the area.  So … it was time.
Cape Chignecto is the largest provincial park in Nova Scotia and was opened in 1998. It has amazing trails along breathtakingly scenic coastlines along the Bay of Fundy and hikers can camp or make day trips.  We planned for the latter, heading to the Eatonville day use side, with a gorgeous trail that wrapped along cliffs,  pausing for a number of scenic look-offs.
This is an area in which you will want to make sure that you have filled up your gas tank before you leave. There will be a long while when you don't even see power lines, let alone gas stations and not far past Apple River, you'll find pavement gives way to dirt roads! And don't count on cell phone reception. Nothing too scary for our far-from-off-road vehicle — until, that is, we hit the flooded part of the road.  We stopped, got out, took a look, then decided, 'what the heck, it didn't look too bad.'  If it had been half an hour earlier, we may have reconsidered (waters would have been higher), but the water levels seemed manageable when we timed it and we had driven for so long on the dirt road that we felt it would have been a waste if we didn't see what was on the other side. The Bay of Fundy is to the right of us in the above shot; a salt-water marsh is to the left.  When the tides are high,  this road floods.
As soon as we came over the crest of the hill and saw Spicer's Cove below us, we knew we had made the right decision to plough through the flooded road. And when we started walking the trail in the park, we knew it was going to be an amazing day.
So dirt roads and hiking – was this a challenging day? Not really.  Most of the dirt road was in pretty good shape. If you want to visit but are shy of drving through water, check tide times before you leave — you'll want to hit this area at least an hour after high tide. On our return trip, closer to low tide, the road was completely dry and showed no signs of having been flooded. There were a few places where the gravel on the road was pretty big rocks and a little care is warranted, but we were driving a car that was definitely not one that is rough-road-worthy and we managed without much stress. The hike itself was on a very well-managed trail and was about 2.4 km to the end.  The look-offs make it very well-paced.  We had a variety of fitness levels between us and we also had a lot of camera gear — neither felt like we were pushing ourselves. There is a longer day hike here as well, marked on the map, if you have more time and want to see more of the coastline.  When looking at the photos of Anderson's Cove below, you'll see one of the fenced look-offs of this extended hike. Was it worth it the drive?  Absolutely!