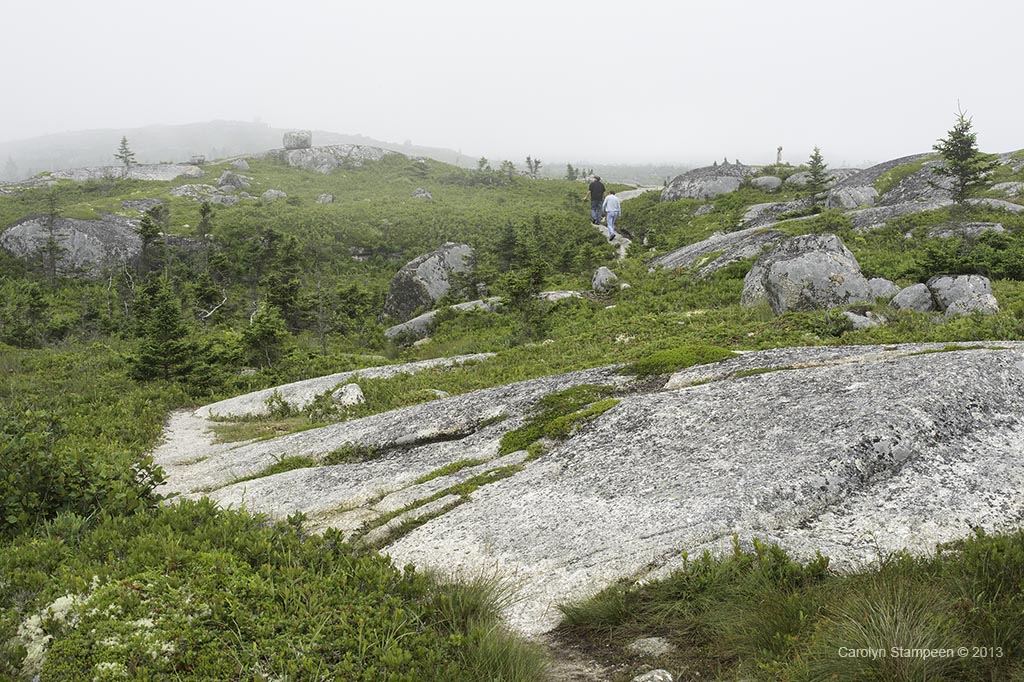 When a glacier moves through an area, magic can happen.  Or at least that's how I see it. The Peggy's Cove area offers more than a lighthouse and a picturesque fishing village.  The surrounding area is otherworldly, a mixture of peat, black spruce, boulders, and hardy plant life such as juniper, crowberry and pitcher plants. Boulders can be seen to be resting on hilltops, on other rocks, or in the middle of a peat field, where an ice field dropped them about 20,000 years ago. Lichen grows on stone surfaces, adding colour to the shades of grey of the granite.
Our local friend, Darryl, took us along a hiking trail towards Polly's Cove, not far from Peggy's Cove.  There is parking, though limited.  Walking on this terrain isn't too difficult, for the most part.  Be prepared for a wet walk along parts of the trail, especially if there has been recent rain.  If you plan on climbing down to the shore, be prepared for more in the way of exertion.
The day we wandered out onto "the barrens," as Darryl calls the terrain, was foggy, adding to the mystery of the area. The air was amazing. I really love this part of the planet.