We heard that the Sea Dog Saloon had local beer on tap, so we dropped in after wandering Dock St. in Shelburne.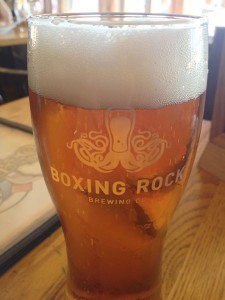 Sure enough, they had beer on tap from a new local brewery called Boxing Rock, so I was happy to sample the local offerings. Boxing Rock's Hunky Dory Pale Ale is a traditional east coast ale that's strong with hops and flavour. I found the Pale Ale very good for a small startup brewery, comparable to Propeller IPA and Picaroon's Yippee. Well done, guys! Many beer drinkers might shy away from an overly-hopped ale, but I enjoyed it. I also sampled Temptation, which is a red ale. Boxing Rock set out to make a red ale that is completely different than anything in Eastern Canada, and they certainly succeeded here. I found it tasty, too. It's not as smooth as red ales typically are but instead has a hoppy bite similar to their Pale Ale.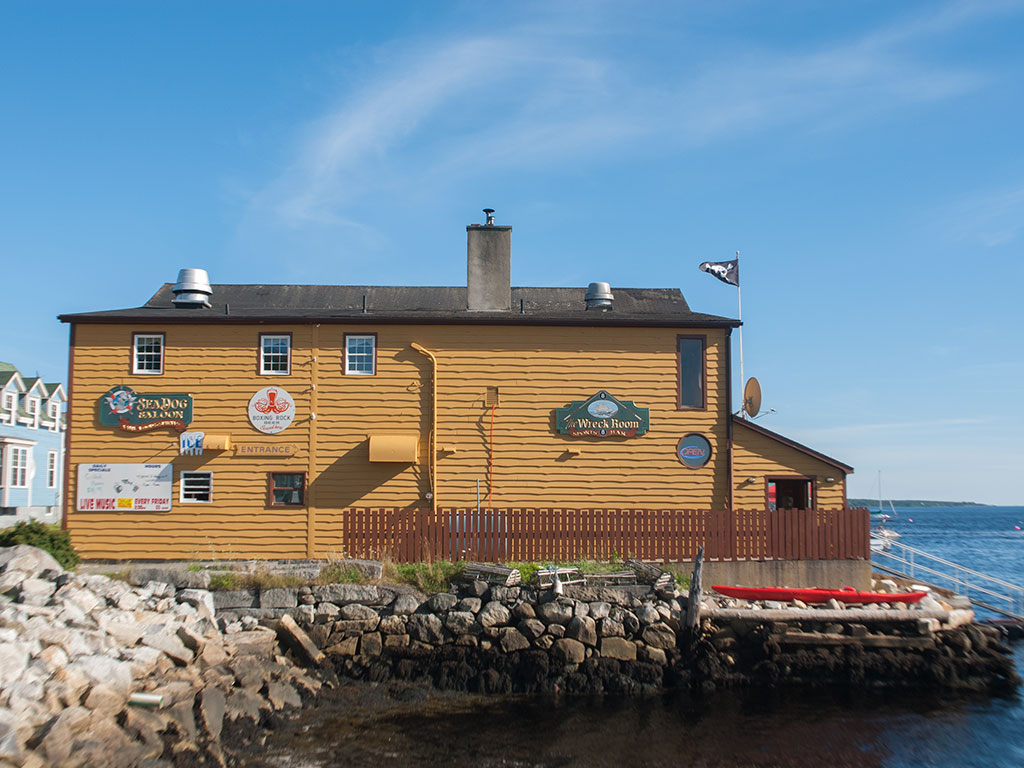 I had the last seafood chowder they had that day, and while I was really hungry, I found it satisfactory but not very memorable.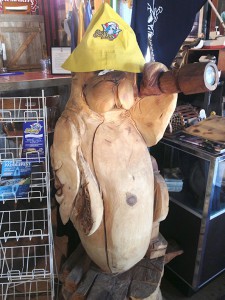 Carolyn ordered one of the house specialties — fishcakes. The menu lets one order 1 or 2 fishcakes. and based on experience to date, Carolyn ordered two – she was hungry. When the server saw her face when she placed the order in front of her, she said, "the waitress didn't warn you?" Nope. These were huge. So big that Carolyn could only eat one. We took the other one back to the hotel and shared it for breakfast — they were THAT big. As for taste? The specialty of the house claim was more size gimmick than flavour. There was some sort of herb that added a flavour Carolyn didn't care for, maybe it was an acquired taste, and overwhelmed the flavour of the potato and fish. Maybe it would have helped if the sides were crispier – they were certainly well-cooked and hot, but could have stayed in the pan on each side a bit longer. All in all, I'd come back for the beer, but not the food.