Hall's Harbours Lobster Pound Restaurant is a lobster pound, gift shop and restaurant all rolled into one, sitting on a dock beside the harbour.
In fact, you need to go into the gift shop to see the menu and place your order before going into the restaurant to be seated.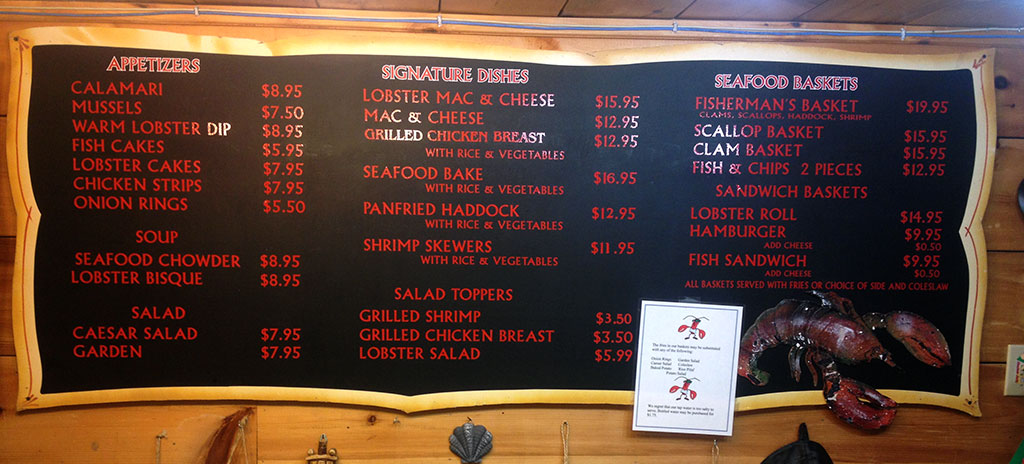 The gift shop is loaded with trinkets aimed at the tourist crowd. You can buy t-shirts, bags, books, jewellery, Maritime-themed knickknacks of all sorts, even a packet of lupin seeds.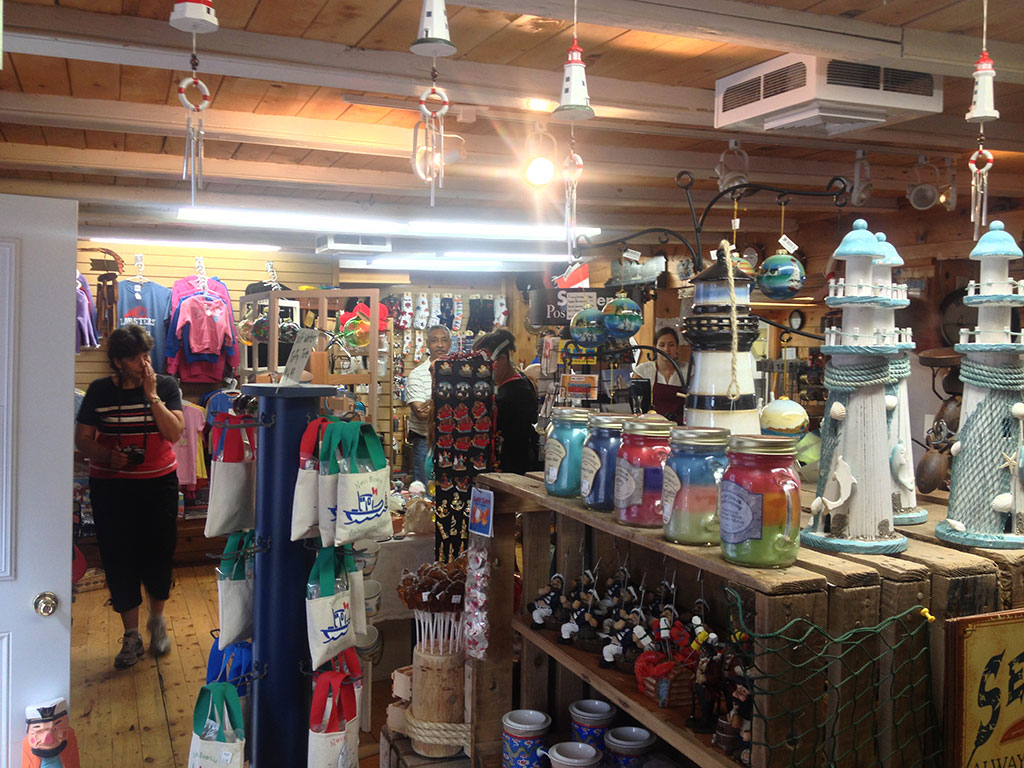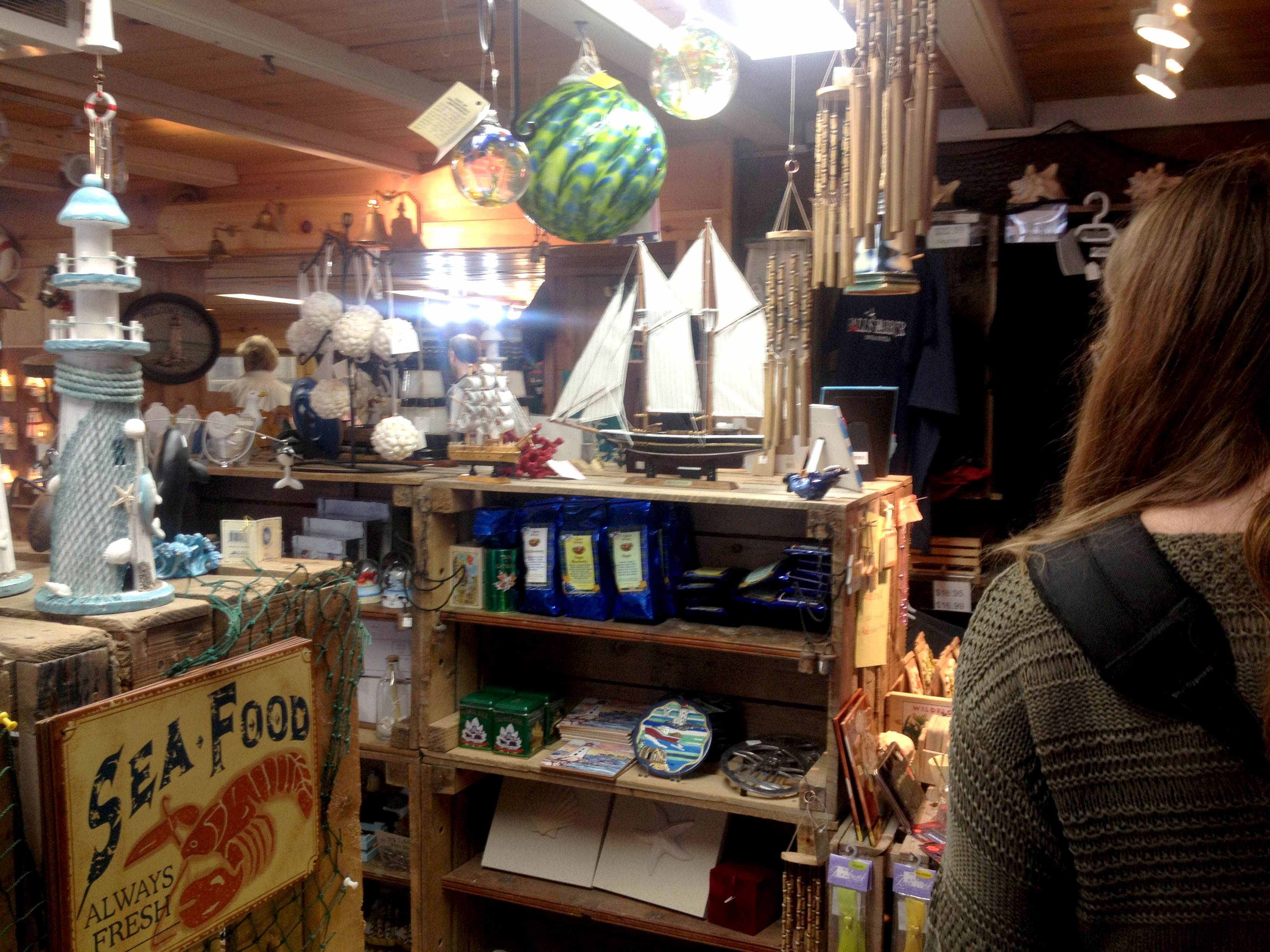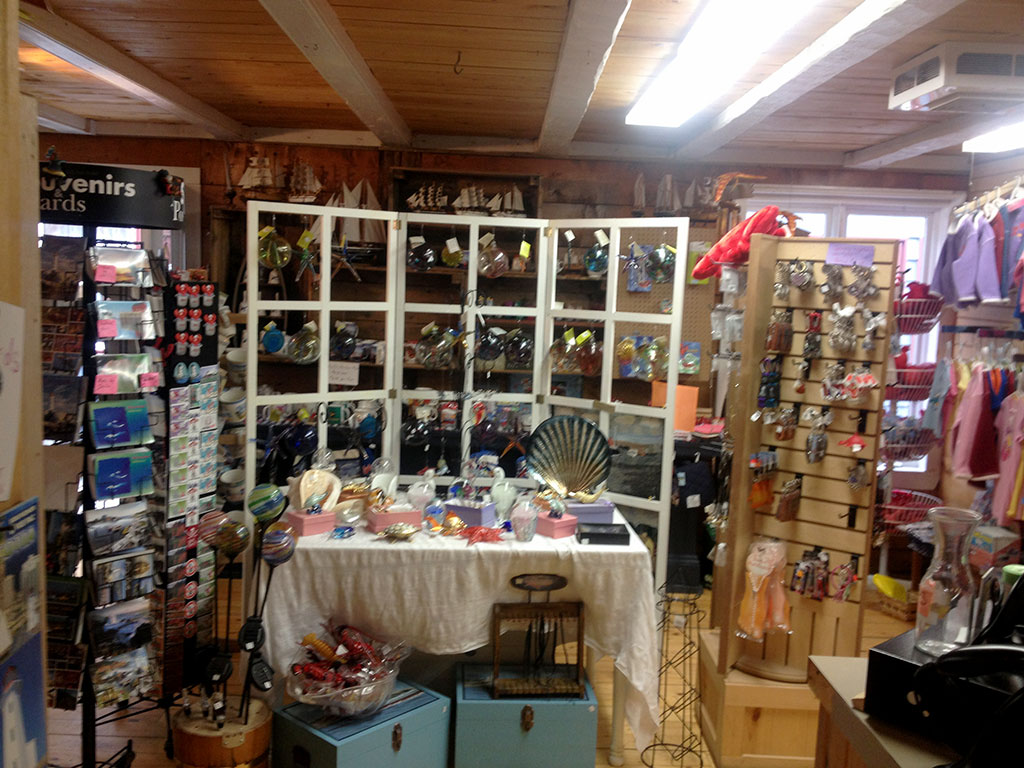 There's a nice outdoor deck to enjoy the view of the harbour while eating at the restaurant.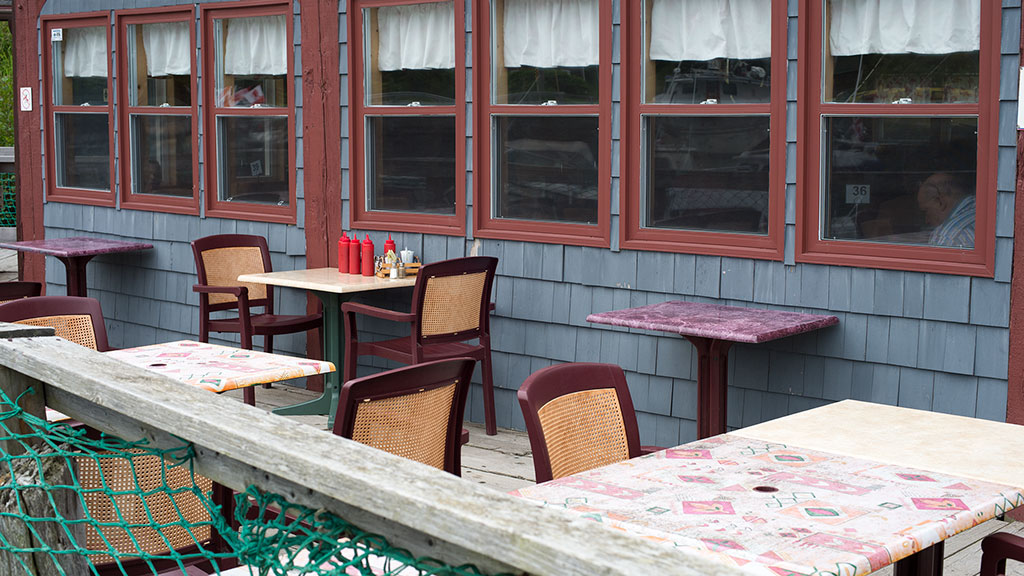 We started off our lunch with with steamed mussels. They were prepared very well and served the traditional maritime way with melted butter.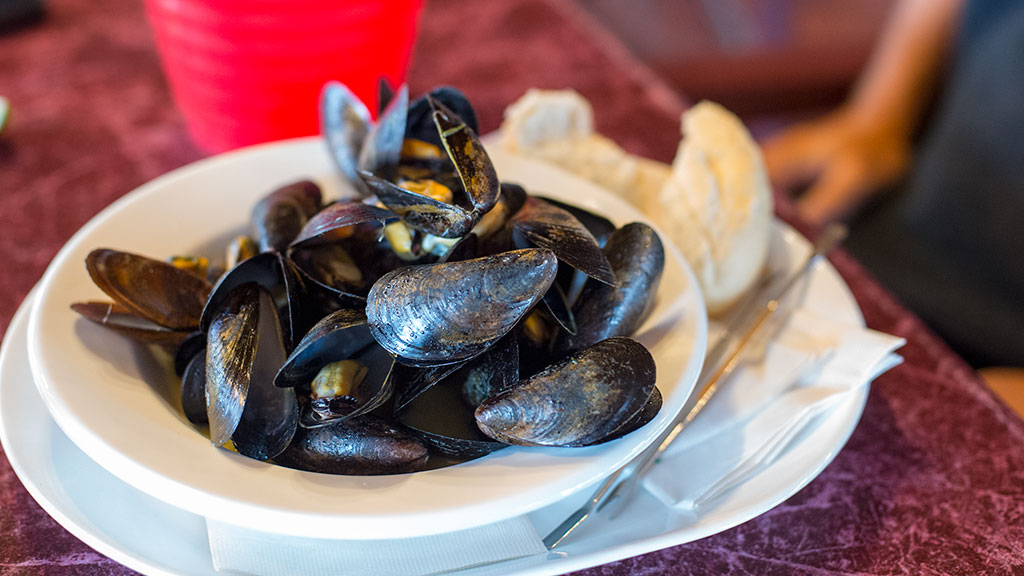 I ordered the lobster bisque and Carolyn had the seafood chowder. She enjoyed the chowder, but didn't care for my bisque when sampled. Myself, I liked the lobster bisque and loved the chowder.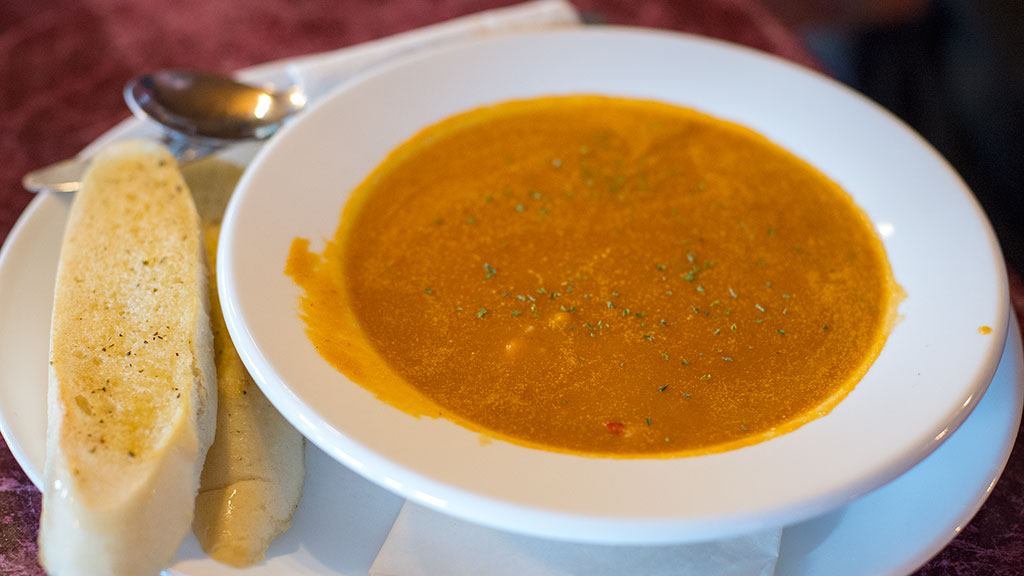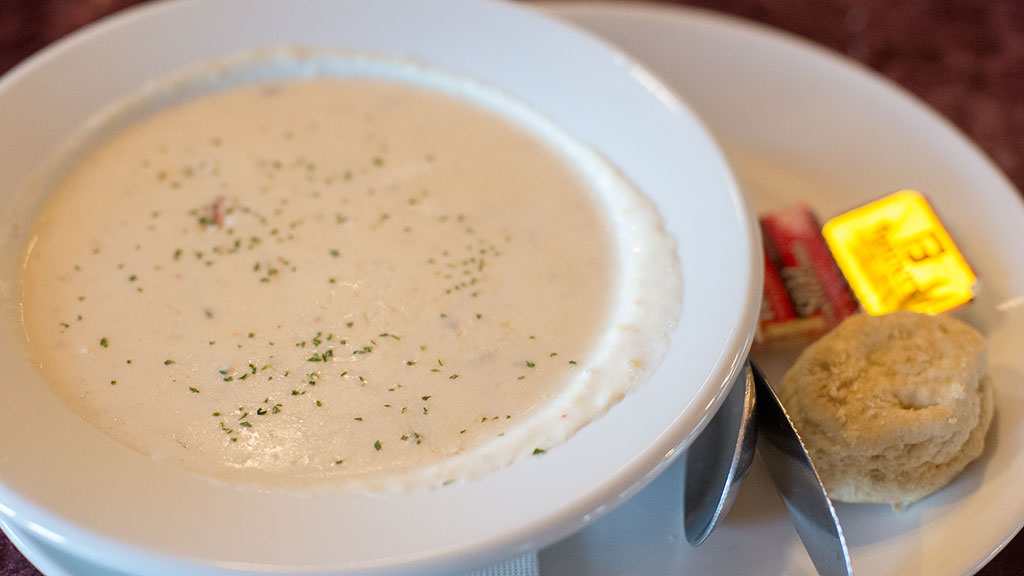 The chowder comes with a traditional English-style shortbread roll which was warmed and very nice. The fishcakes, however?  They tasted like processed fishcakes you would find in your local supermarket's freezer section and were a big disappointment.  If you want to experience a tasty Maritime fishcake, head a little further down the coast to the  Schnitzelhaus restaurant in Harbourville. For the same price, your fishcakes will come with your choice of salad or baked beans, and will be freshly prepared with fresh fish, right there in the kitchen. Elke is very proud of preparing things from scratch.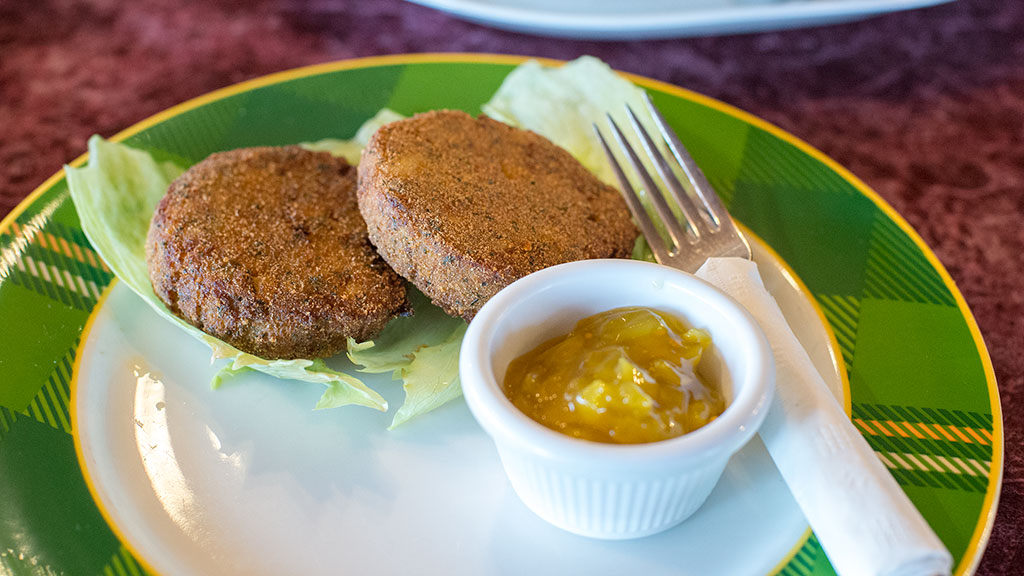 It's no surprise that this place specializes in lobster, seeing as the fishing boats "parked" in the harbour are lobster boats.  It's a great place for a tourist to find a lobster meal and it seemed that most of those around us came just for that purpose. Lobster suppers come with melted butter for dipping, so it's a great way to have it the plain and simple way we do down east.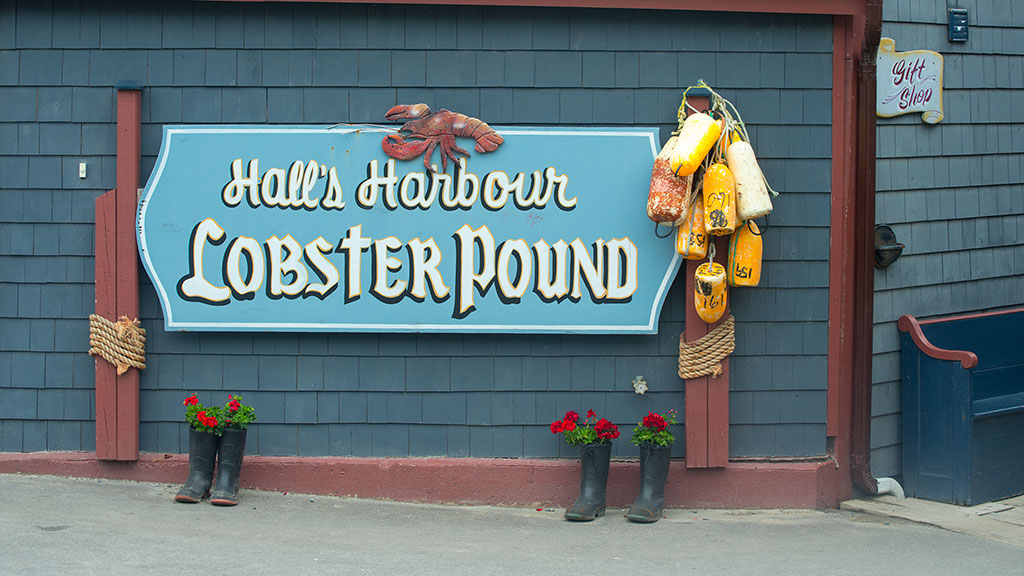 All in all, it's not a bad place to eat. I just didn't like having to to pay and tip before the meal. We just found it too "touristy" for our tastes.
The day we were there, we were dodging rain and had to move from the deck, with the lovely view, to inside to stay dry.  We can imagine that weekends on sunny days might be a lot busier with crowds, so that's something to keep in mind when planning times to visit.  The restaurant, however, isn't the only reason to visit this little hamlet.

You may also be interested in our Halls Harbour Nova Scotia travel video.