We always stop at Horseshoe Cove when we go to Cape D'Or, as it's such a  spectactular scenic place around the corner and at the foot of the cliffs upon which the lighthouse sits. In fact, we've been stopping here for years but never realized anyone lived on the bay as it's quite remote. The last time we were having lunch at the Lighthouse Kitchen at Cape D'Or, we met the couple from Boston that have a summer place on the bay. They fell in love with the area some 30 years ago and built a log cabin next to the bay. They have no running water or electricity in their cabin yet come back every summer.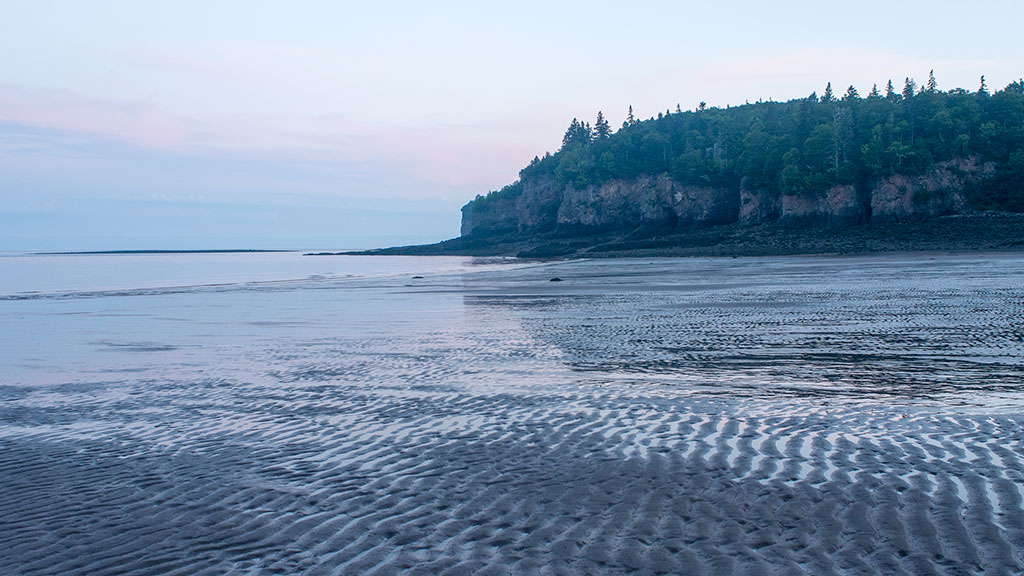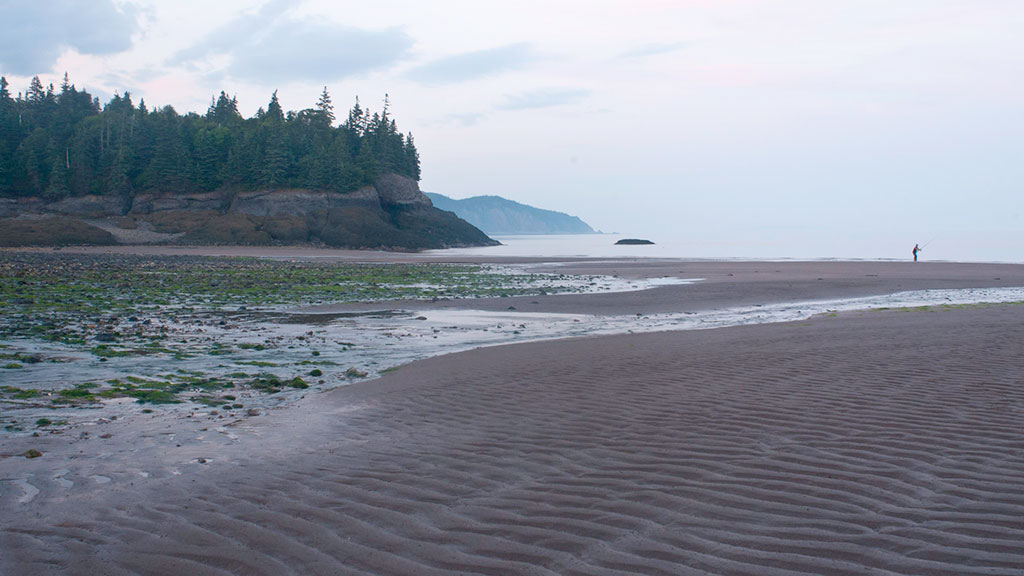 Once you see this area, you'll understand why … it breathtakingly beautiful and it's typically cool. If you're an American wishing to escape the summer heat, this is the place to visit.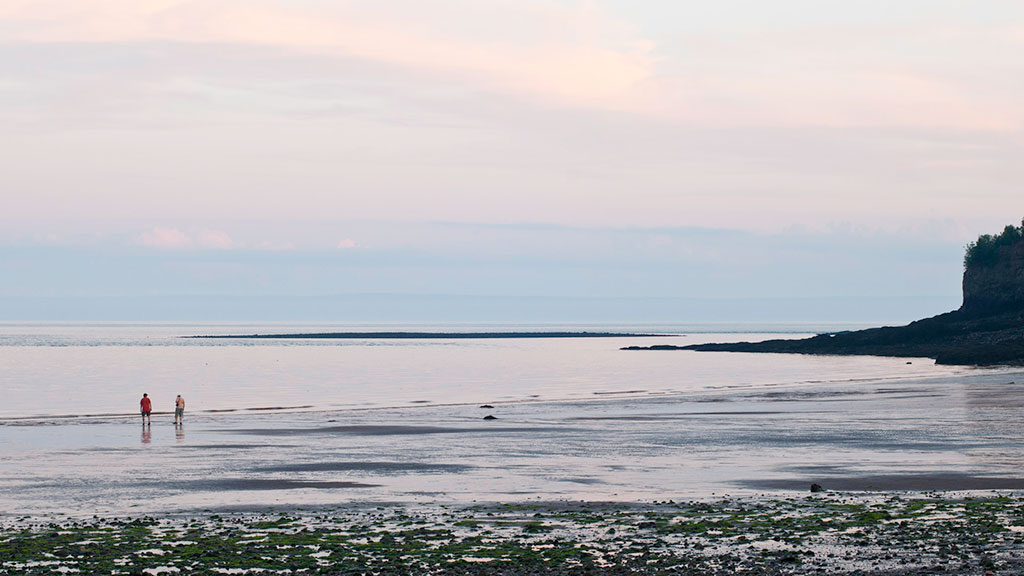 The last time we were there, there was no one else but a lone fisherman at the waters edge. He followed the tide out — all the beach seen in the image below is a temporary state of land.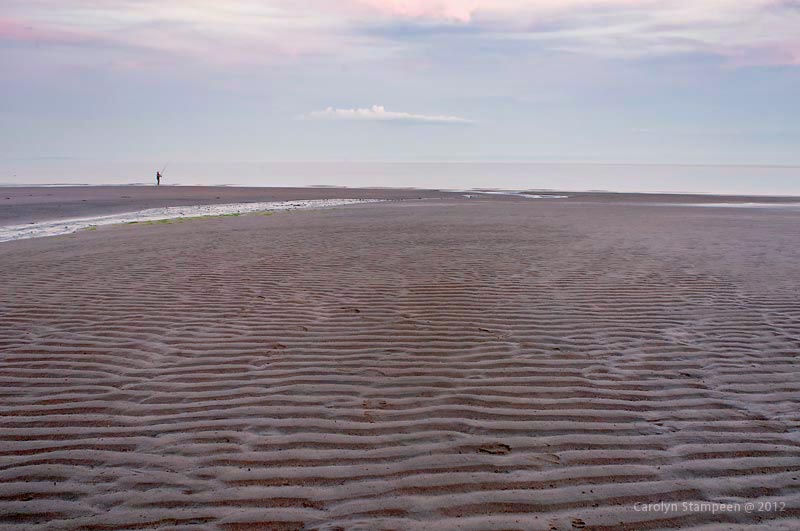 Listening to the waves lap on the shore, watching the fog roll on by as the sun sets and the tide comes in = priceless.
You may also be interested in our Cap D'Or Nova Scotia travel video.