We go back to visit the Lightkeeper's Kitchen every year. This year we brought Darcy (as promised) a print of a panoramic we shot there years ago.
We wander in for supper at the restaurant, sit down and begin chatting to the other patrons. One woman from Yarmouth didn't usually eat caesar salads or salmon, so she was really amazed how she loved Darcy's salad, and mentioned he is "one of Nova Scotia's best kept secrets".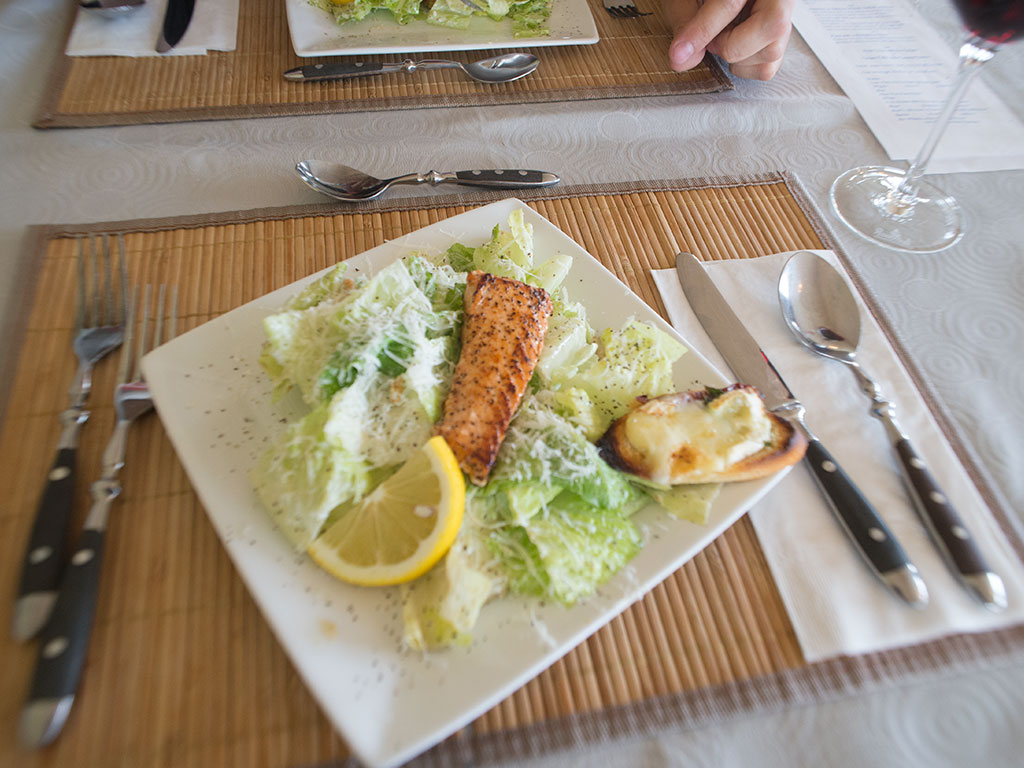 Yes, we've always known that too.  Darcy's "Lighthouse Kitchen" has the best food and view for miles around.  He gets great reviews on Trip Advisor and is busy in the summer months, but it's still a little out of the way to get there. Cap D'Or is a bit off the beaten path for some tourists, and that's perhaps why we still like it so much still. This place hasn't been spoiled by tourists, and we hope it never does.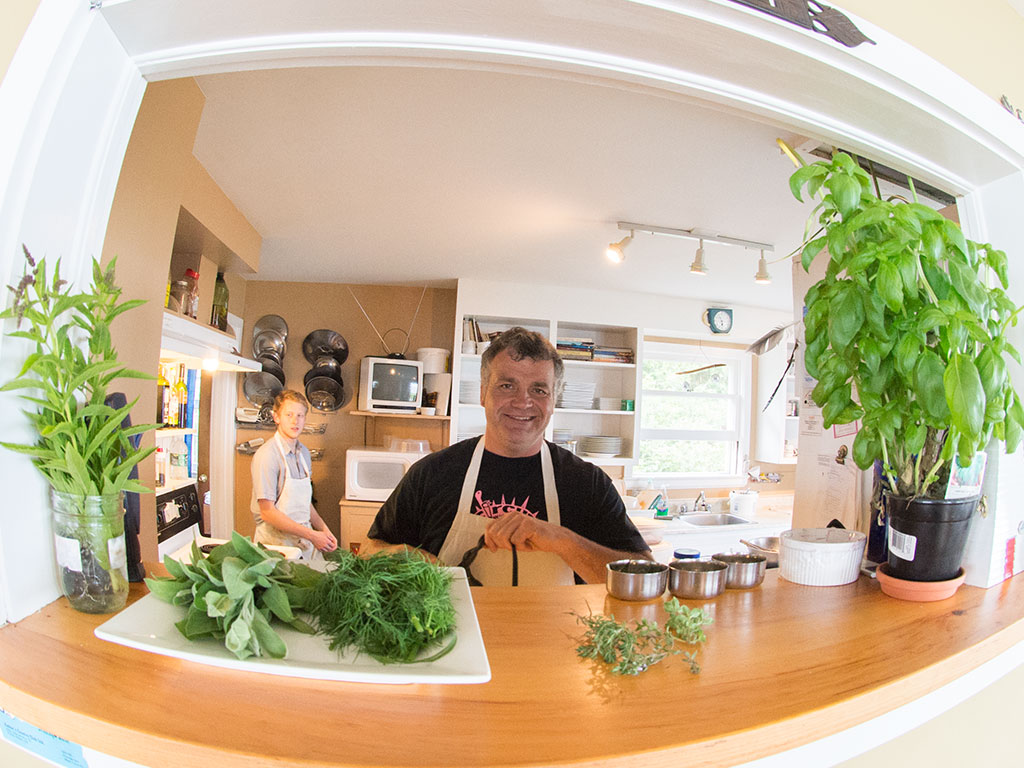 The dinner menu is a fixed menu, and it's cash or travellers cheques only, but he does cater to vegetarians, kids and special requests. As always, the fish is cooked and spiced to perfection. Don't forget to eat the garnishes, or you'll be harassed, hehe!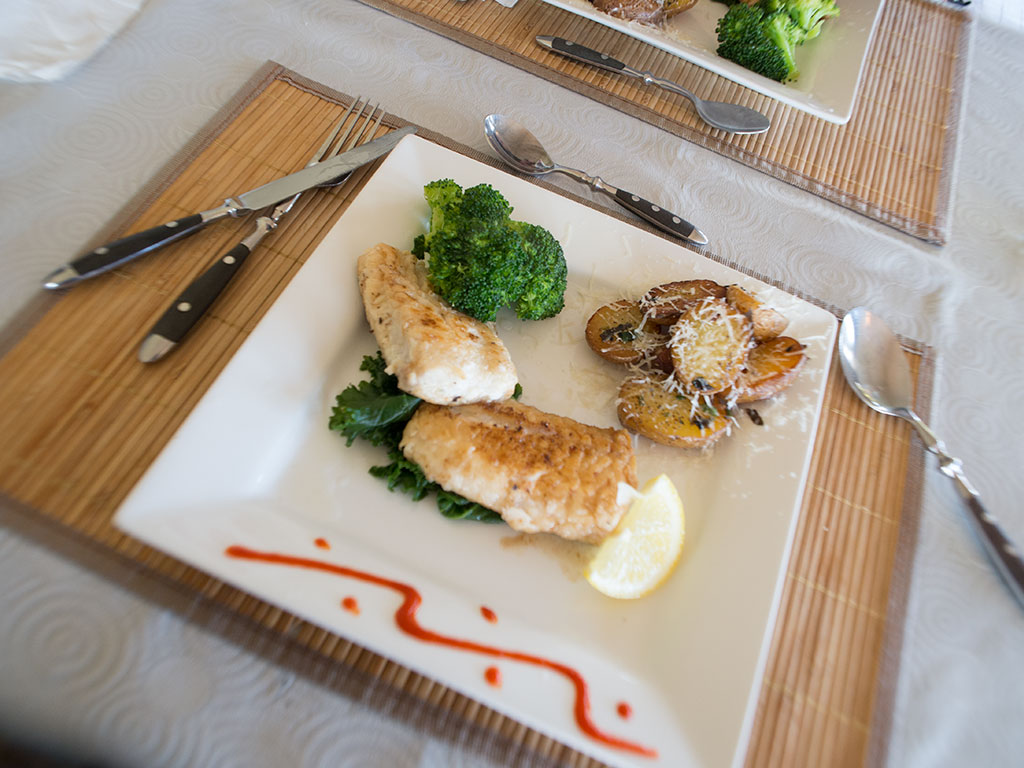 There's a choice of desserts, but I favoured the rhubarb cobbler as it's so similar to what my grandmother used to make. It's was very delicious I must say.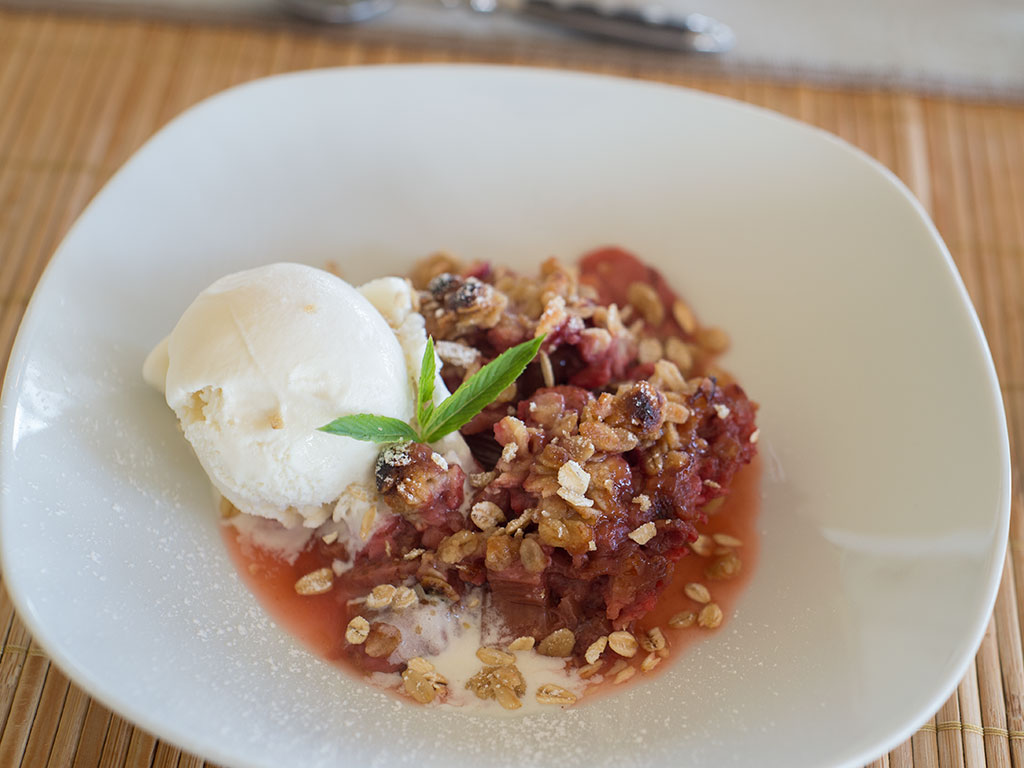 You may also be interested in our Cap D'Or Nova Scotia travel video.