When you travel the Maritimes, many food outlets offer lobster rolls and salad / or fries. Funny that it's rarely done well, though. I expect a lobster roll in a hotdog bun packed overflowing with lobster, 1% mayo and no celery filler. I don't about you, but I want lobster in my lobster roll!
Well, Whirligigs in Wallace, Nova Scotia, does a fantastic job.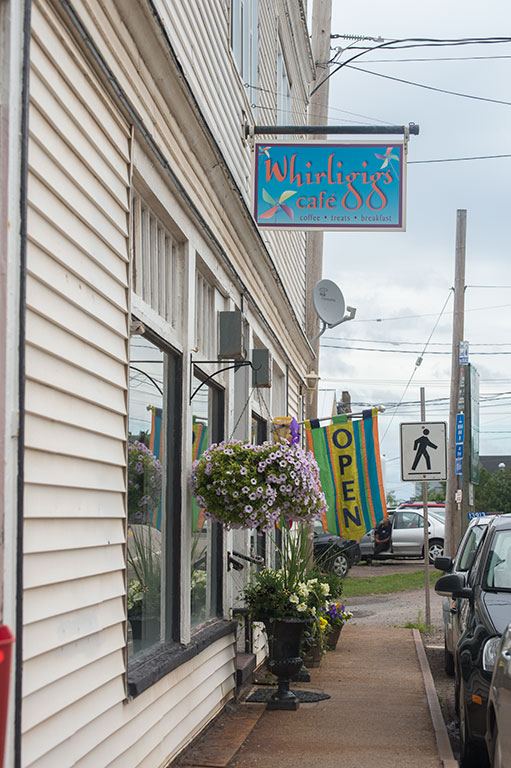 The salad was fresh with a really nice dressing as well. All in all, perfection… i.e. no fries! They close at 3pm, though, so it's a lunch thing only. Whirligigs is right downtown Wallace, at the intersection, so it's not hard to find.