Prospect is not too far from Peggy's Cove, but few tourists have even heard of it. It's so scenic and untraveled we've actually considered moving here. It's one place we visit every summer in Nova Scotia, as we have a friend from Ontario who has retired here.

Although it's off the radar for most tourists, it's sufficiently close to Halifax to offer faster Internet speeds than most ISP's in Toronto, so for us it's perfect. This particular day in early August we get up before sunrise, just so we can watch the sun come up over the village. It's so amazing to see the harbour and open Atlantic ocean so flat and peaceful, and at this time of day it's heavenly.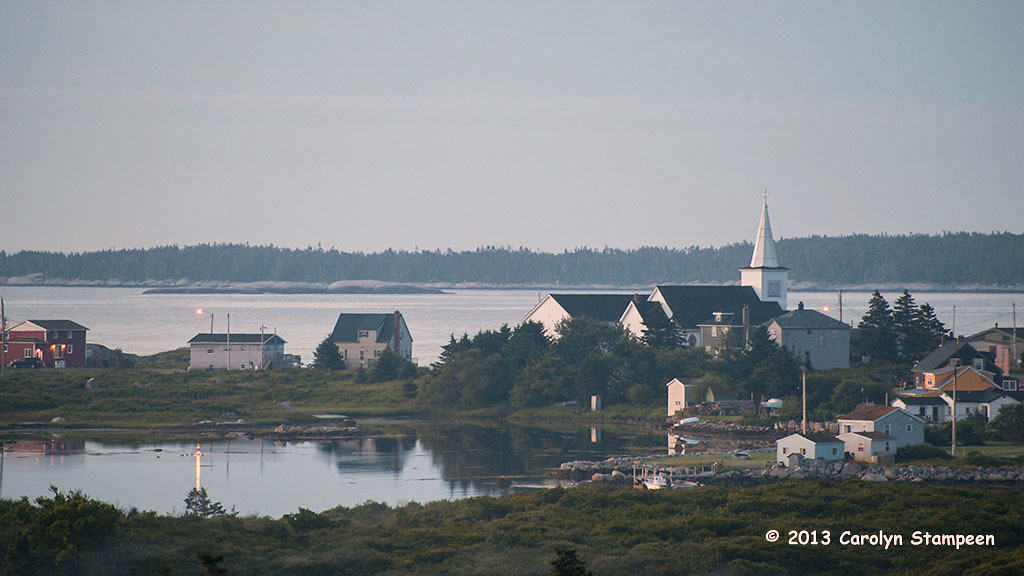 Before the sun breaks, it's so still and a little dark … and oh so quiet. What a change from the big city. The houses are simple and well weathered, but in the early morning light they're just stunning.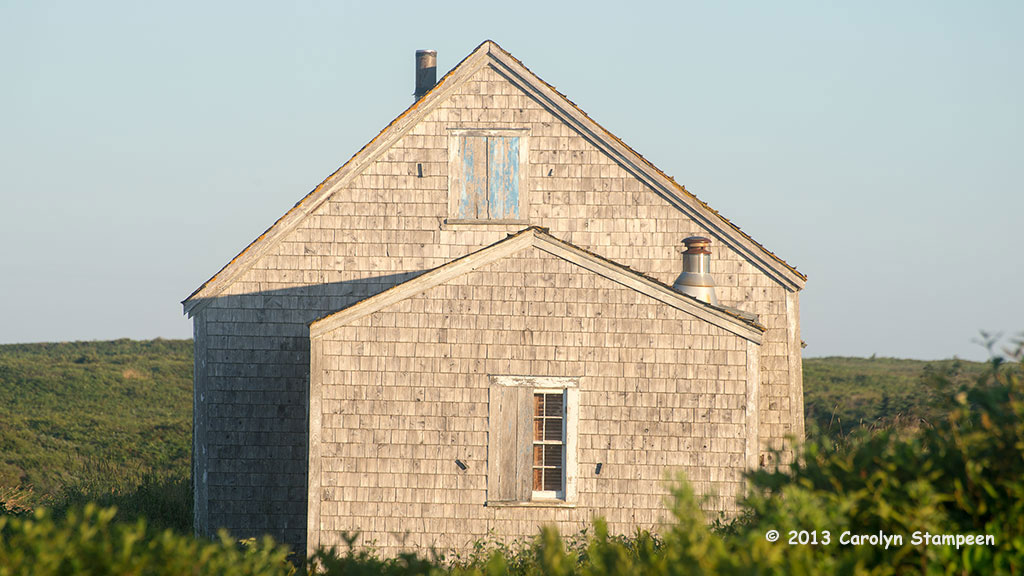 Being right on the edge of the Atlantic, Prospect gets its fair share of harsh weather. That combined with lack of very much topsoil makes it hard for larger plants and trees to take hold.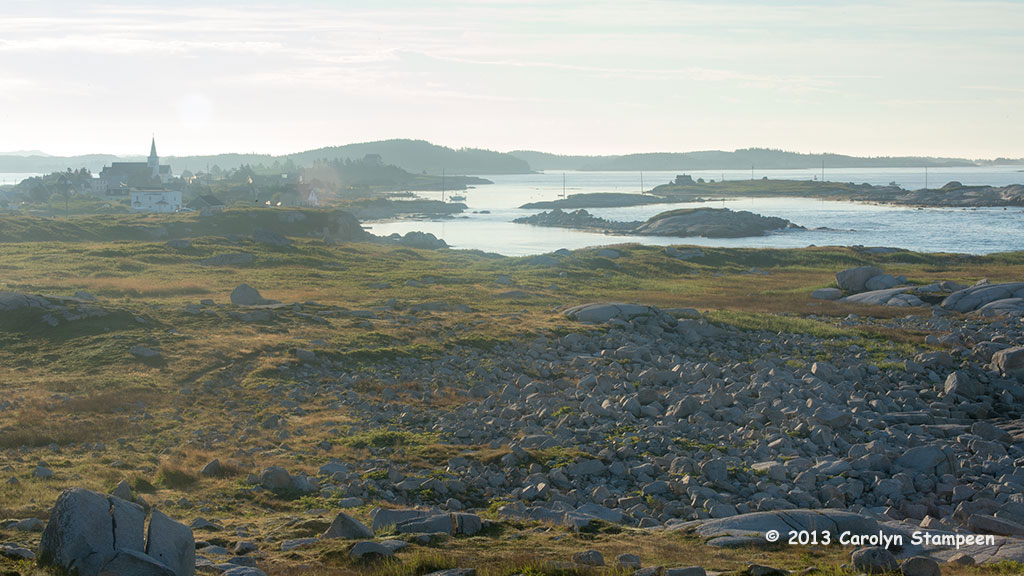 There's ocean, rocks and small plants, many of which depend on the ocean fog to bring them moisture, as there's little soil to grow in. Below, we see dew on the vegetation.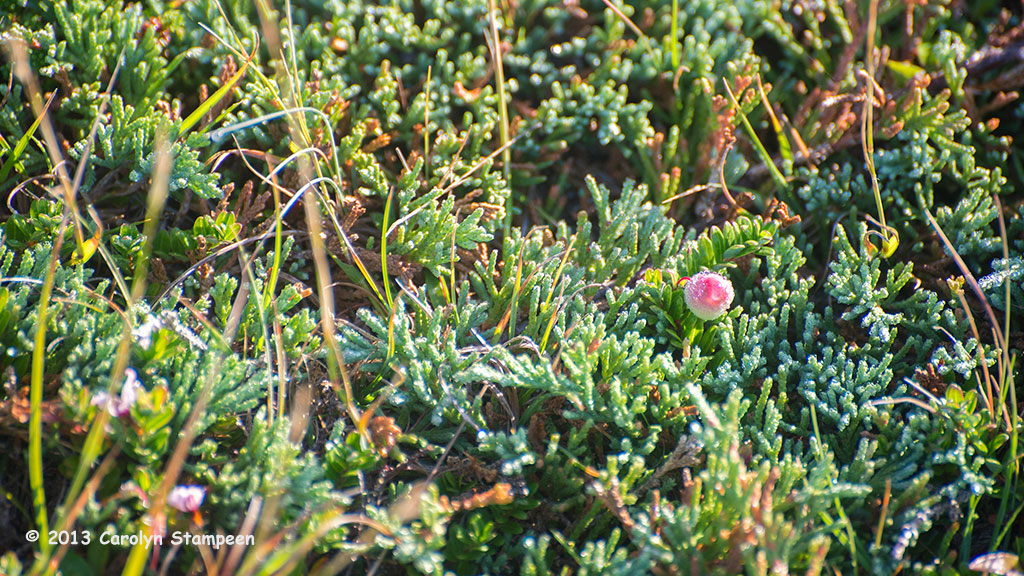 The "High Head Trail" is a hiking trail that begins in the village and follows the coast for miles and comes out at Hages Lane. It's a very ambitious hike that will take 3 or 4 hours if you're like us and stop to photograph.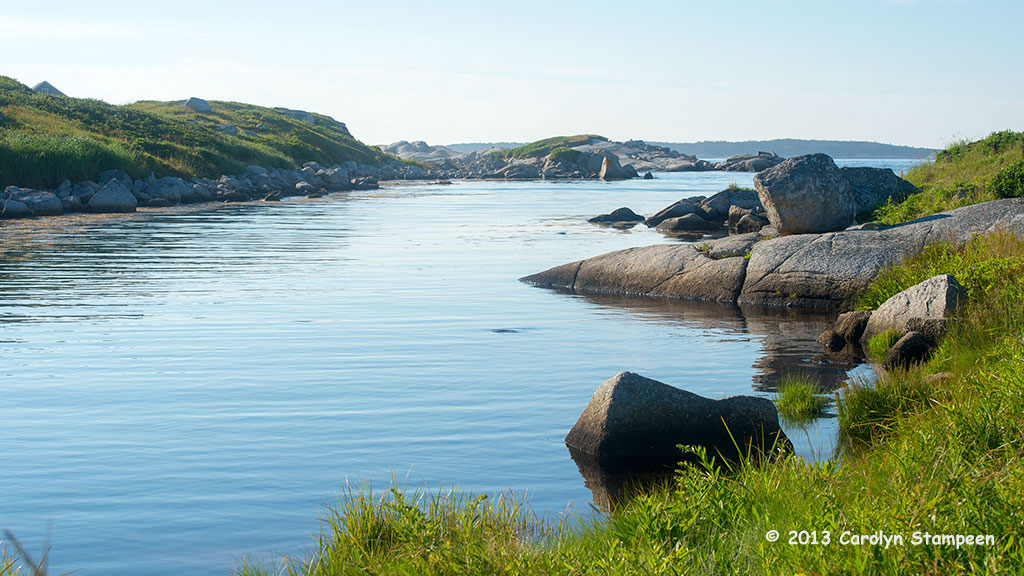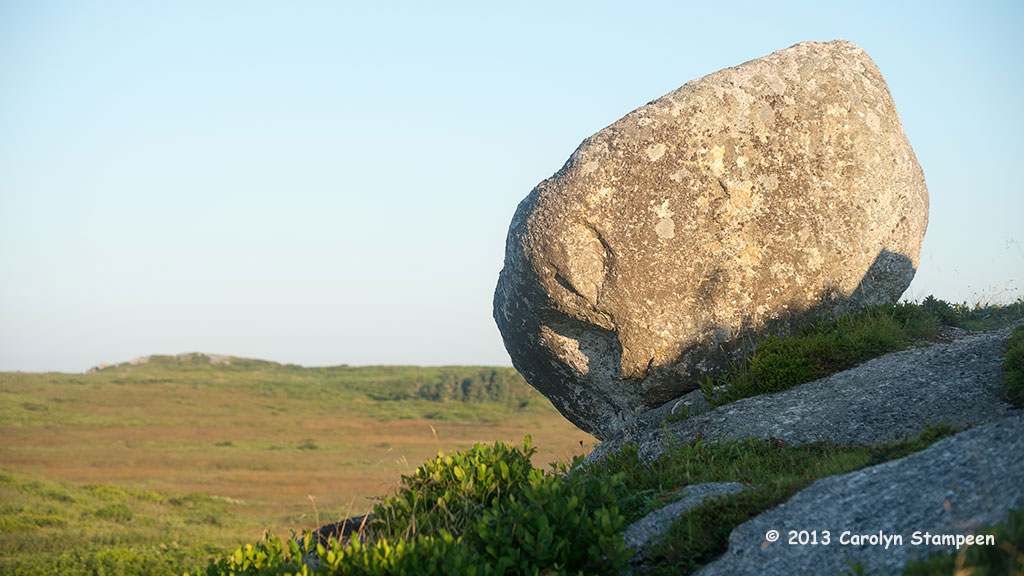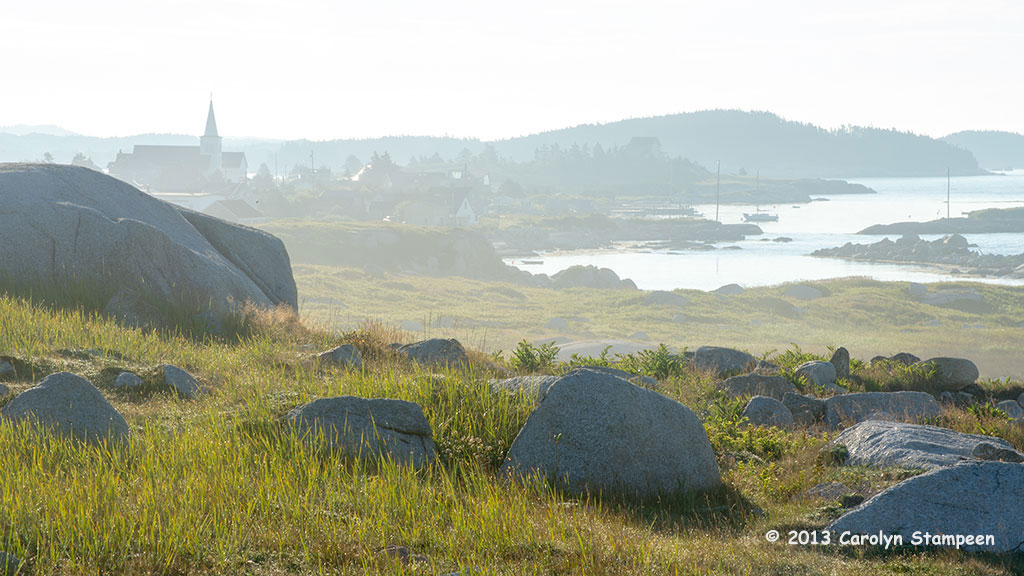 As you leave the village on "High Head Trail" all that is left is you, the ocean and the rocks. In the photo is our friend Darryl, which gives you some perspective and the size of the rocks and waves.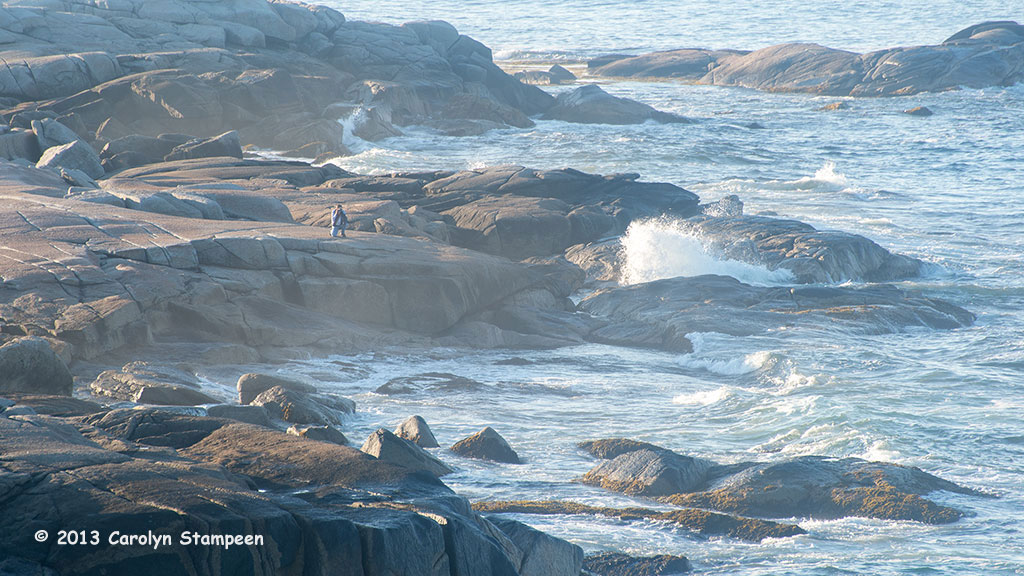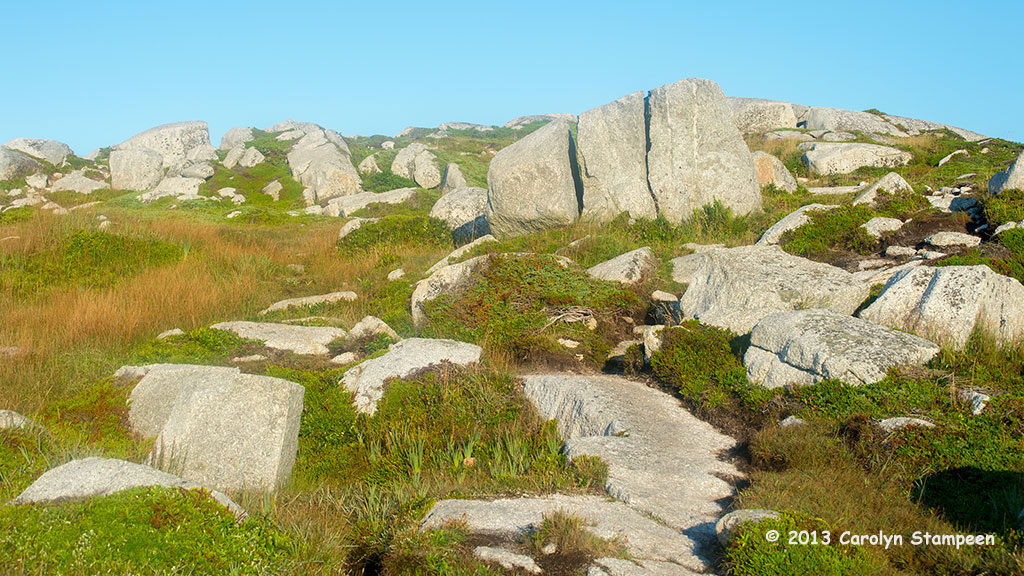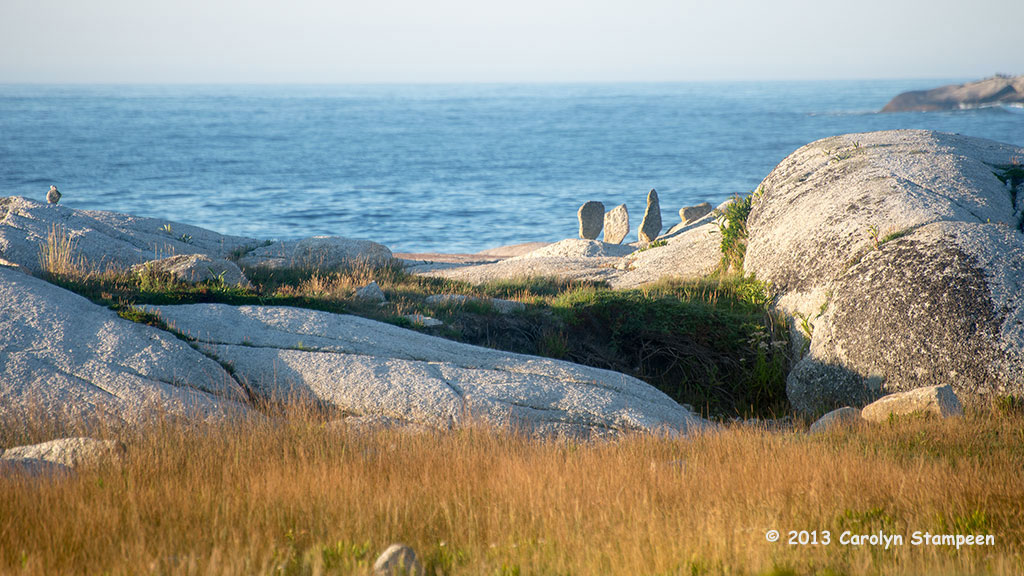 Prospect is an actual working fishing village, and in the early morning we catch a glimpse of a fishing boat leaving the harbour.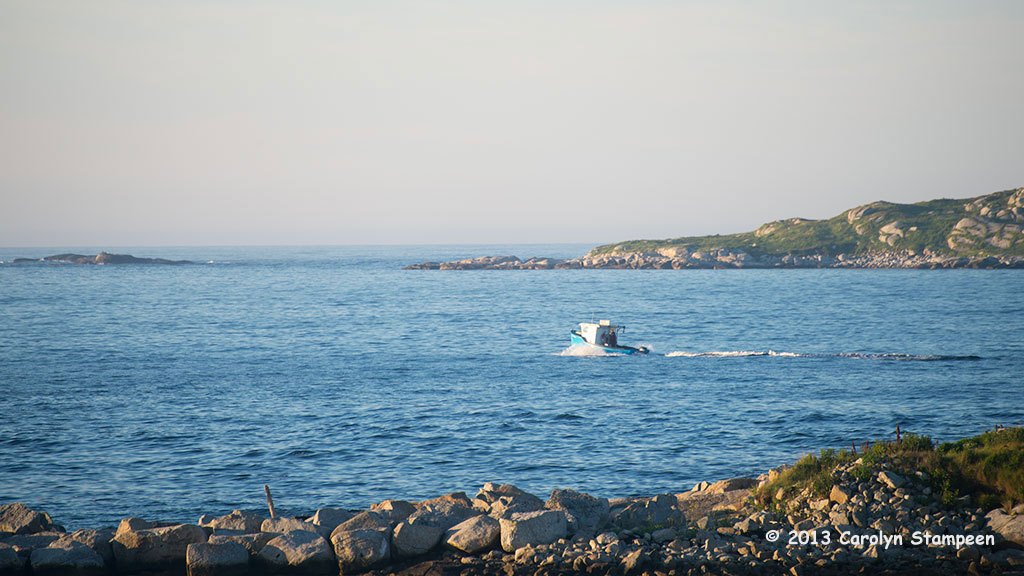 Even without trees around , there's still sparrows flitting about.
There's little to mark your way on 'High Head Trail", but you can't get lost, as it closely follows the ocean shore. The sounds of the ocean here are so relaxing.
High Head Trail from Carolyn Stampeen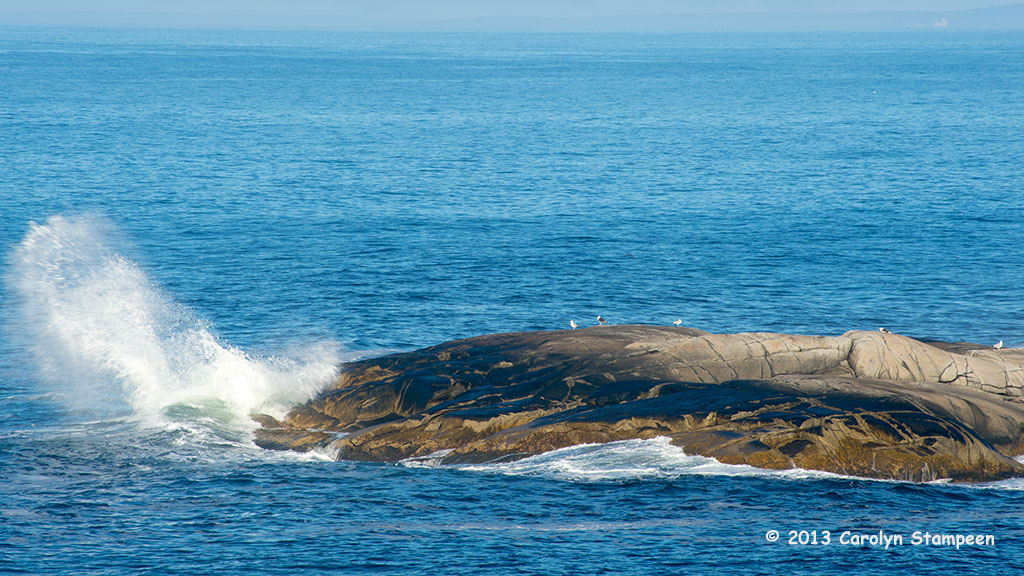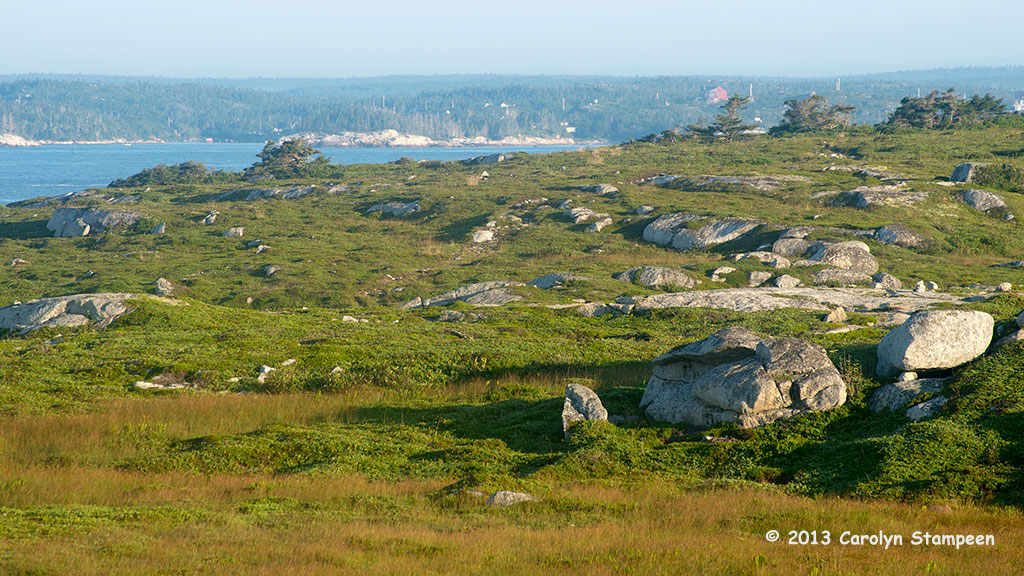 Prospect Nova Scotia