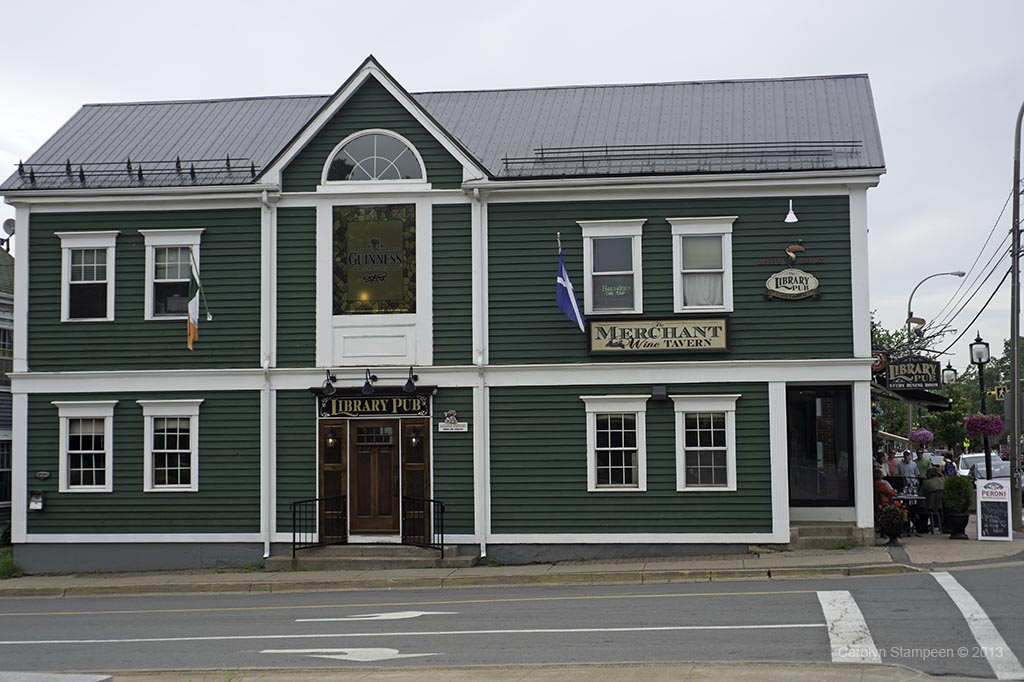 We hit Wolfville and started looking for a place for lunch. I had expected to easily find a pub, as Wolfville is the home of Acadia University and students need pubs.  Three pubs caught my eye in the streatch of town we were in, but while looking for parking, one caught Carolyn's eye as it mentioned wine. I saw the St. Ambroise sign hanging out front and was sold!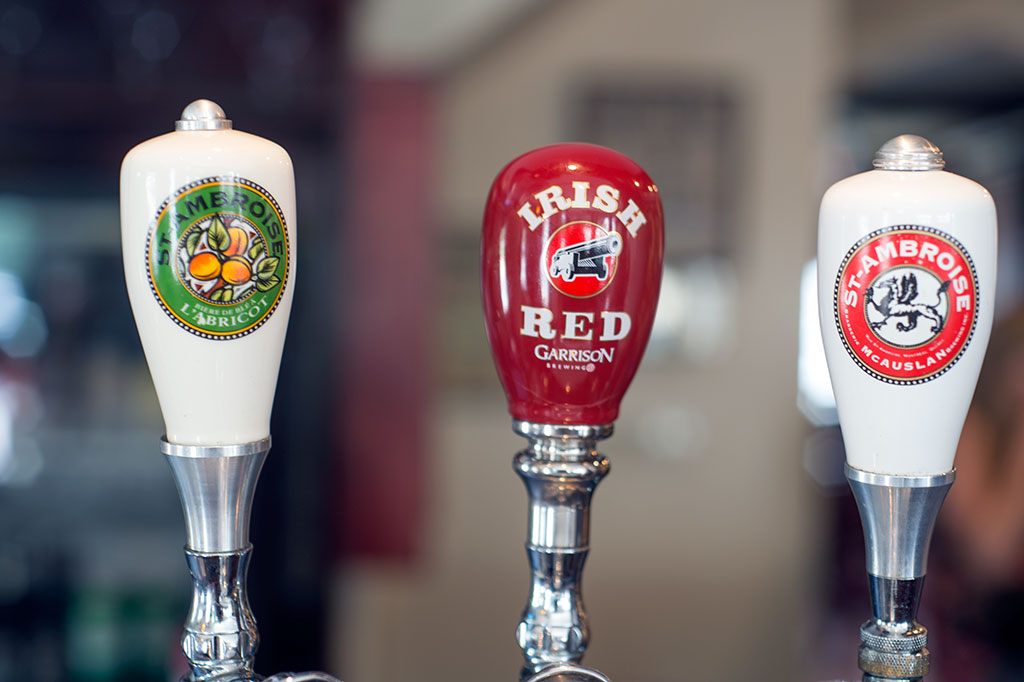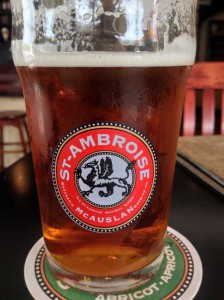 The Library Pub and Merchant Wine Tavern is on the corner of Main St. and Elm in beautiful downtown Wolfville. It has a wide selection of draught beer, amazing wine list and fresh menu items. I was pleasantly surprised by the selection of fine quality beers on tab for such a small town, more-so after finding 3 offerings from St. Ambroise: the Oatmeal Stout, Pale Ale and the Apricot Wheat Ale.
Since I rarely find anything from St. Ambroise on tap at home in Toronto, I immediately gravitated to the latter two offerings, as I have not had them on tap before. Both were, as expected, really fresh-tasting on tap. This was simply a small piece of heaven for me to unexpectantly find.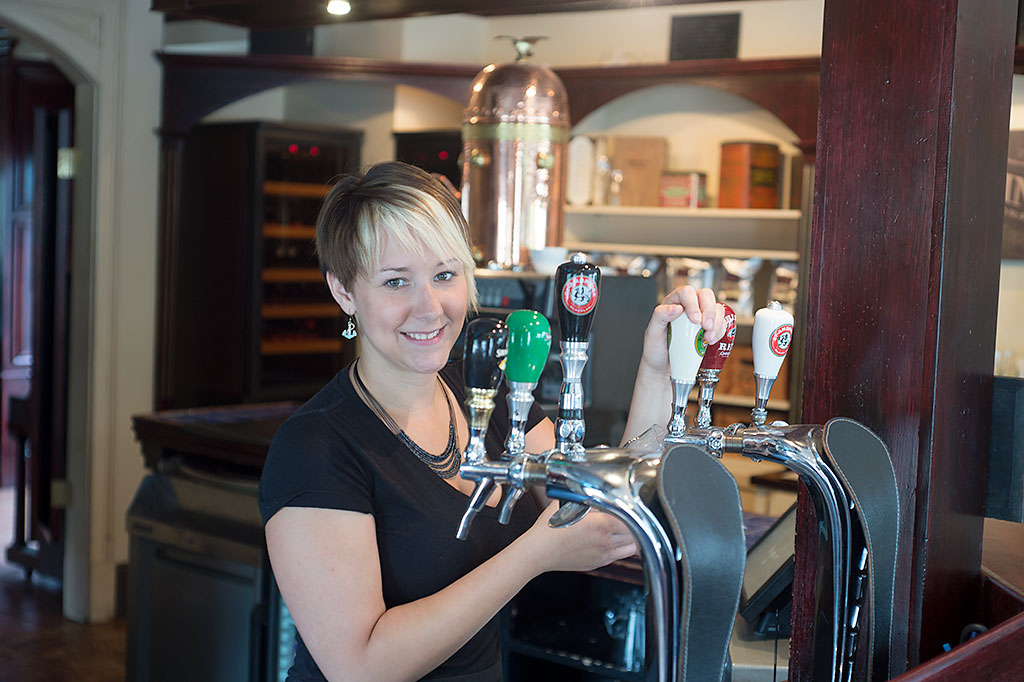 Simone, our server, greeted us warmly and recommended items from the menu for us. The veggie pizza with avacado with side of salad (Carolyn) and the chicken burger with side of soup (me) were amazing. Don't be shy about asking Simone about beer, either, as she's very knowledgable about all the offerings on tap and bottled local specialty beers too. The food, beer and service here is outstanding – I highly recommend checking it out if you are in the area. We will definitely return here.