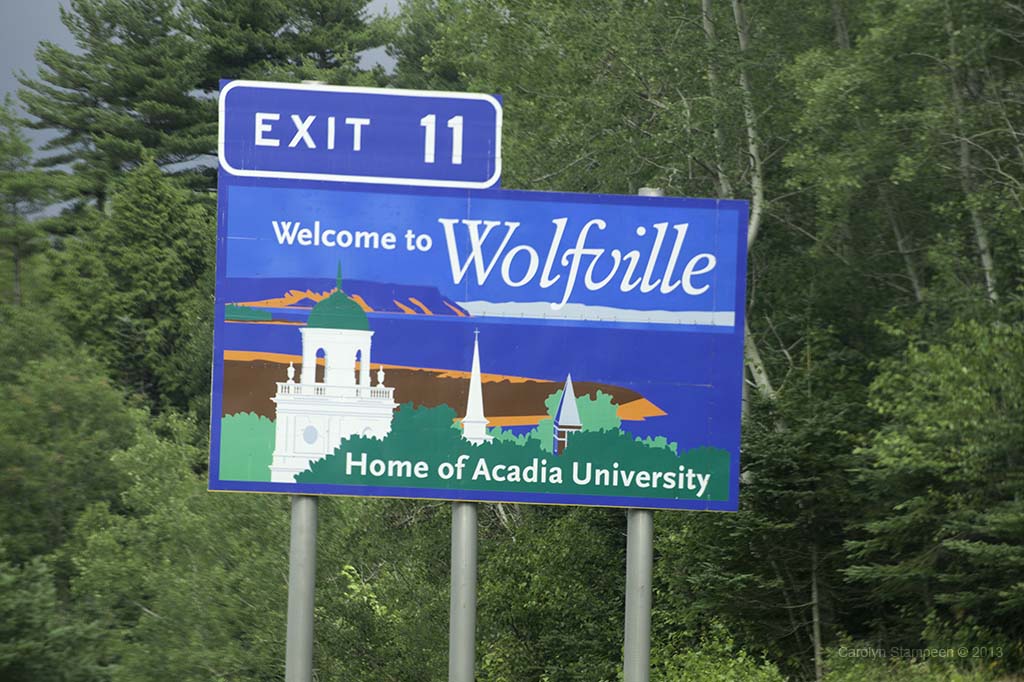 We were headed to Berwick and took our time.  One of our stops along the way was Mud Creek.  Well, sort of but not really.  In 1830, some wise townfolk decided that Wolfville had a much better ring.  We had two goals in mind here: lunch and the Old Burying Grounds.
Early European settlement of the Wolfville area was by the French Acadians in 1680. The Acadians thrived and mastered reclaiming marshland by building dykes and turning the reclaimed land into a fertile agricultural area. War and treaties and politics, however, resulted in the Acadian expulsion in 1755. In 1758, the British Nova Scotia government made emptied land available to British subjects in New England and the New England Planters moved in – about 8,000 of them. This was the first major influx of British settlers who did not come directly from Great Britain. One of my ancestors was one of these settlers and had relocated from Connecticut. Baptists there at the time were forced to meet secretly and he and many others looked forward to practising their religion openly.
The Old Burying Ground on Main Street is the last resting place of many of the Planters in the Wolfville area.  Some of the gravestones are broken, but most are still intact, all quietly reminding us that we are only a thread in the large fabric of time.  Since we were passing close to the area, I wanted to take some time to visit.
I've done some research into my family history and one day was particularly interesting in that the woman sitting at the microfilm scanner next to me was researching her Acadian ancestors who were among those booted out of their homes so that my ancestors could come and settle.  History is a complex web of who's in and who's out, and the European history of Nova Scotia is a pingpong game of French and British rule.
We need to take more time here.  The old homes are beautiful, we loved the atmosphere and it would be fun to explore more. There is a lot of history steeping in the place and a university town has to have some interesting things going on.  This is on a list of must-come-back to check out further.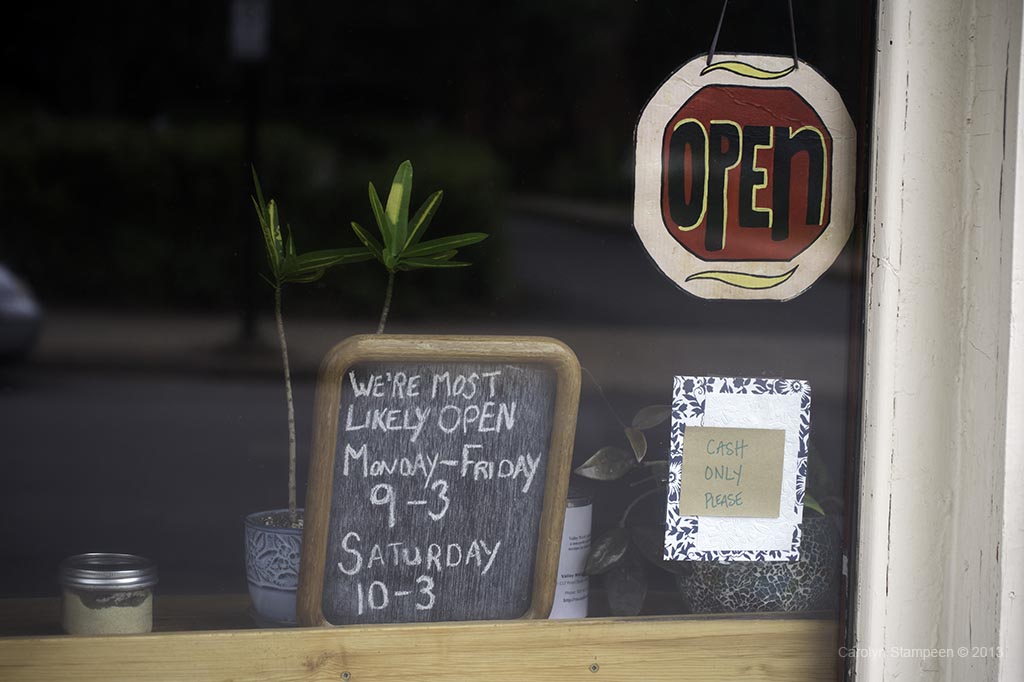 Links of interest: