Yes, that's what it was. A decommissioned CN dining car from 1928 was bought in Winnipeg and moved to Tatamagouche to function as a restaurant. Cabooses function as rooms for their hotel, the dining car is the restaurant. Quaint.

Train Station Inn Tatamagouche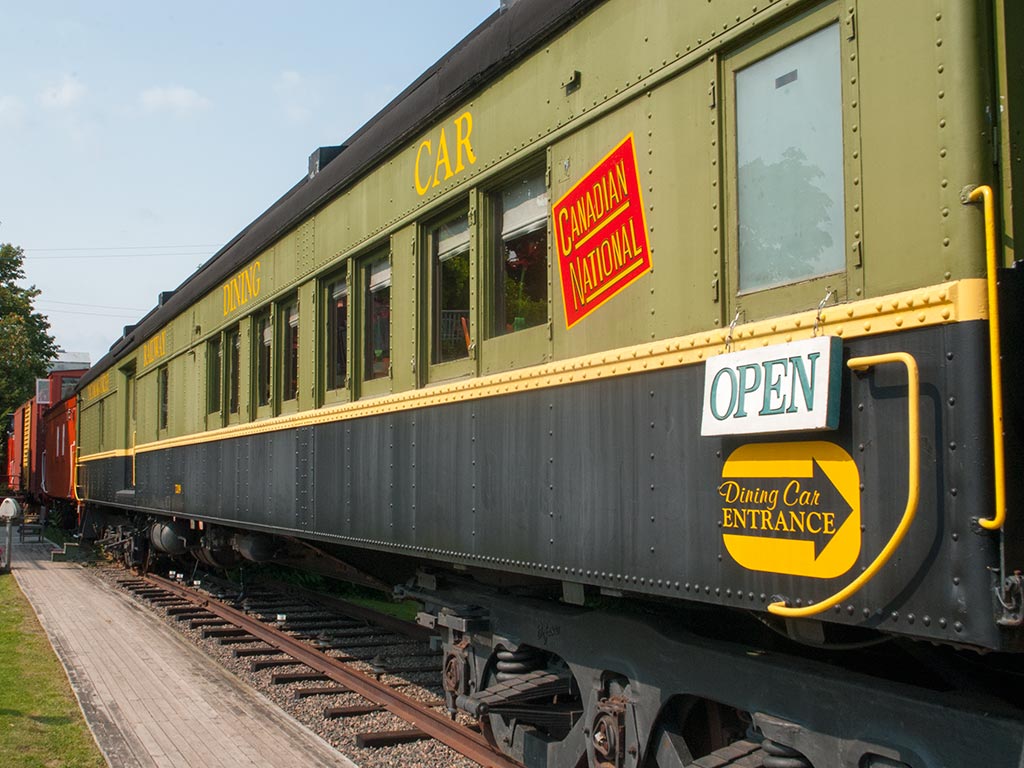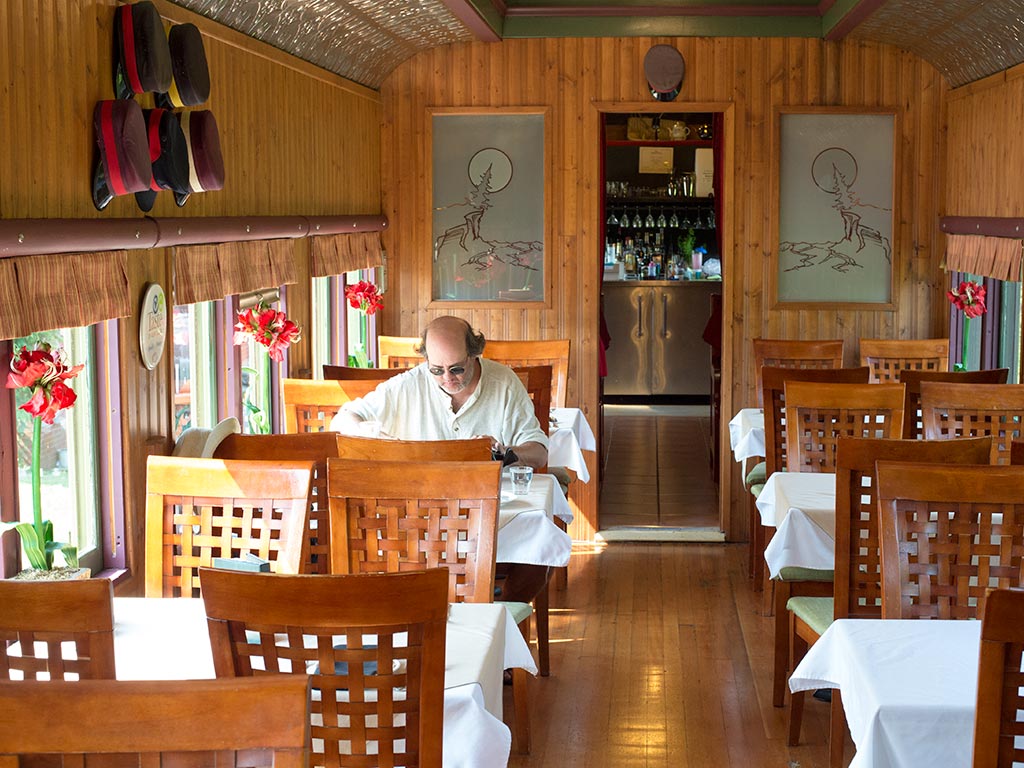 Food is topnotch as you can see by my Soup of the Day: Thai Chicken. Yum.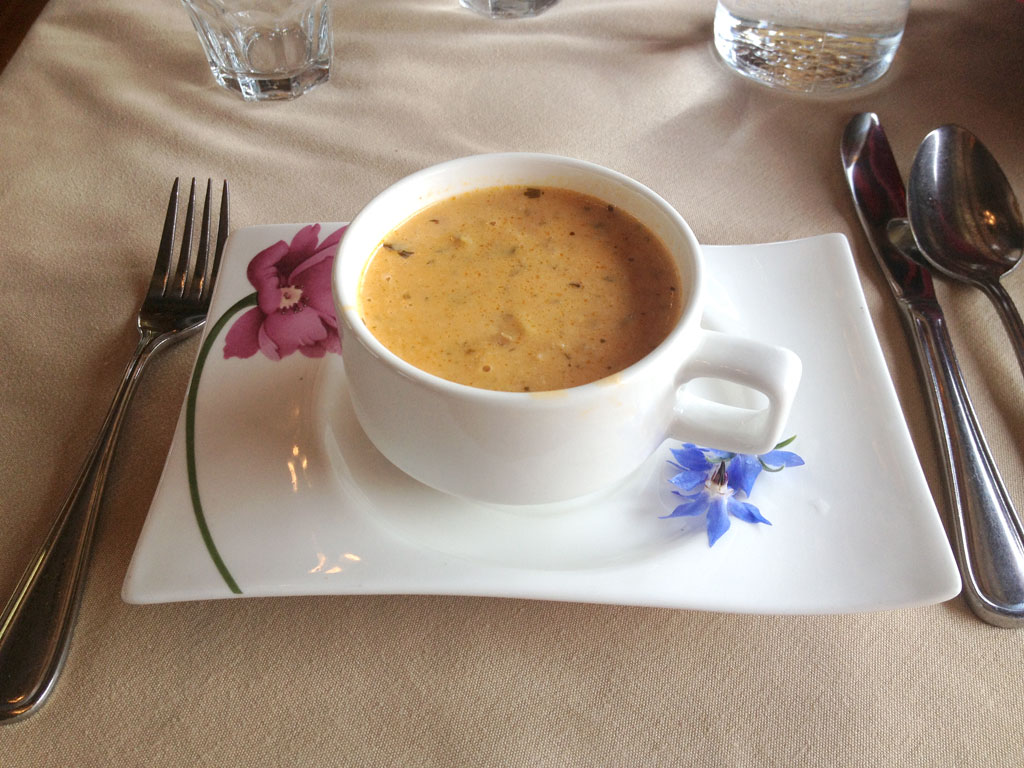 The seafood chowder is among the best we had anywhere, too.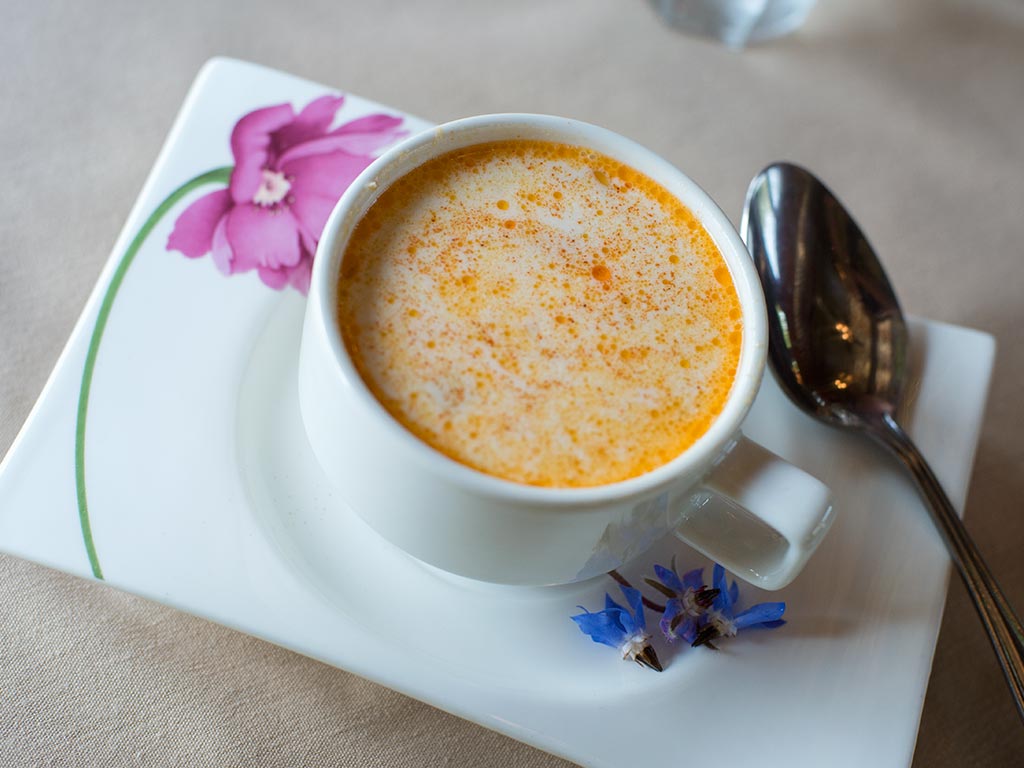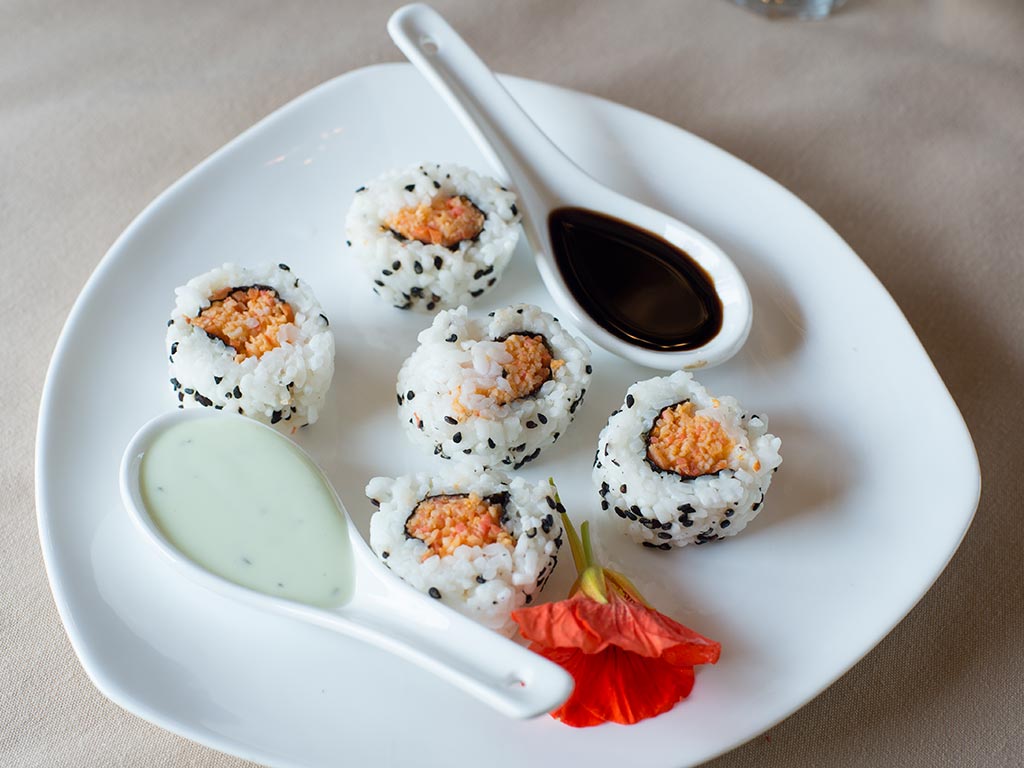 The crab rolls (above) were nice, though the rice was a little dry.  The chocolate torte (below) was everything a chocolate torte should be: dense, chocolatey, and yummy.
Service is great, and the little touches, such as the real flowers decorating the dishes, show an attention to detail that helps make dining an experience. If it's a hot day and you're concerned about sitting in a railway car in the heat, don't be: the cars are air conditioned.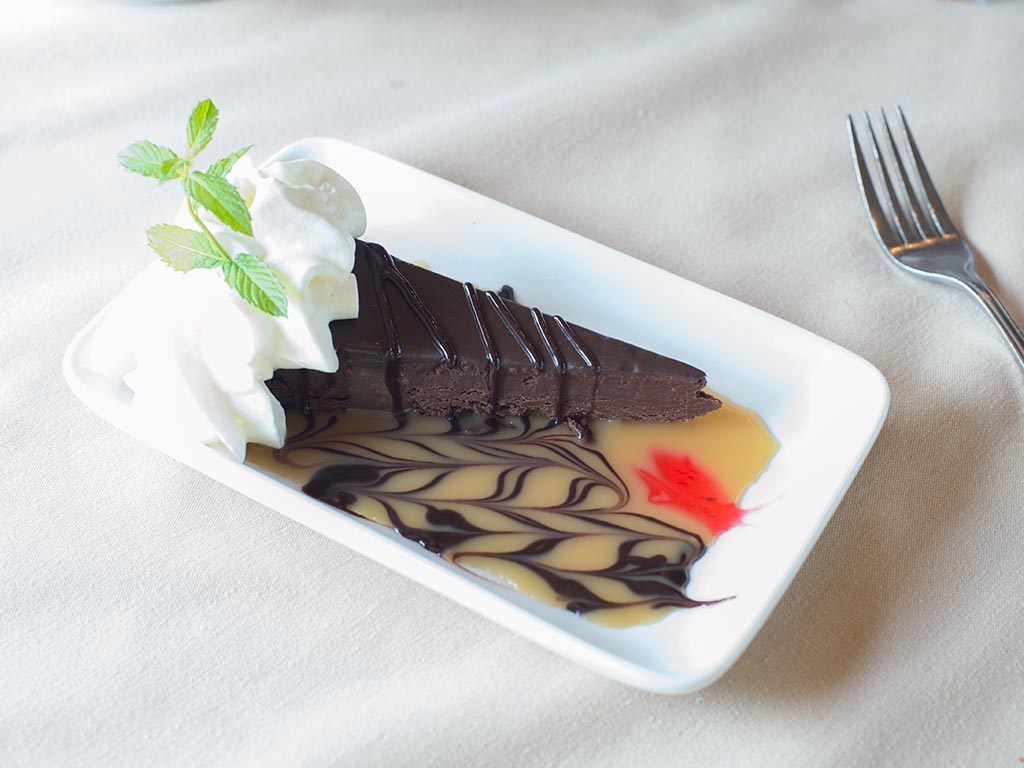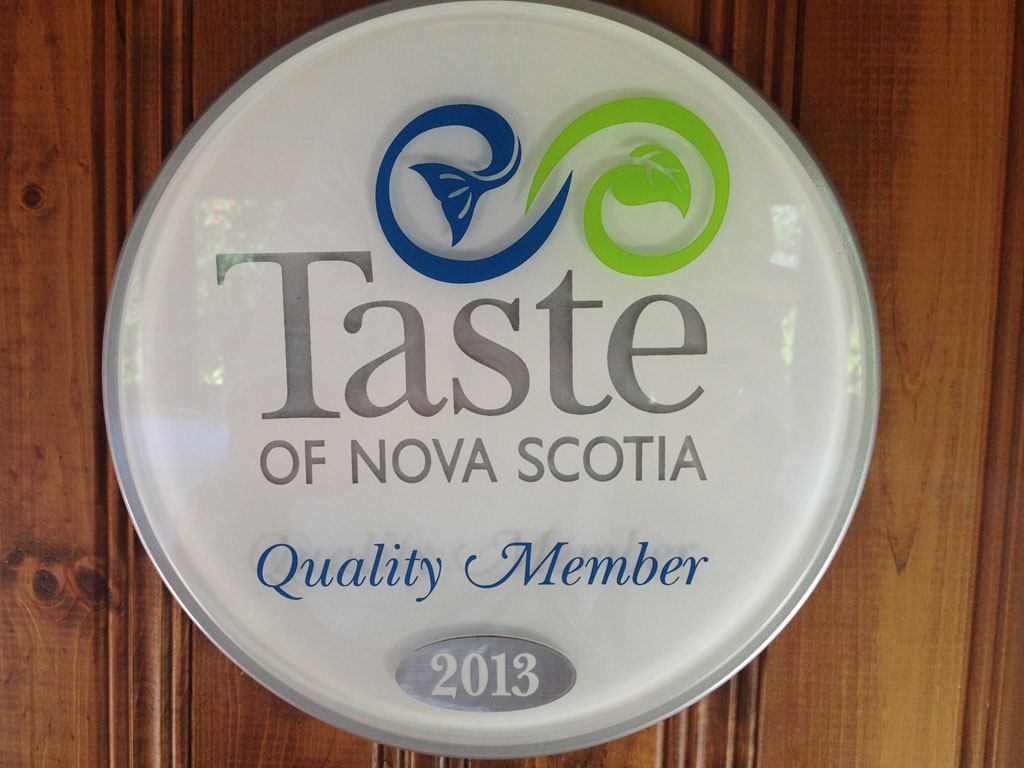 Looking for a great food experience, you can't go wrong here in Tatamagouche.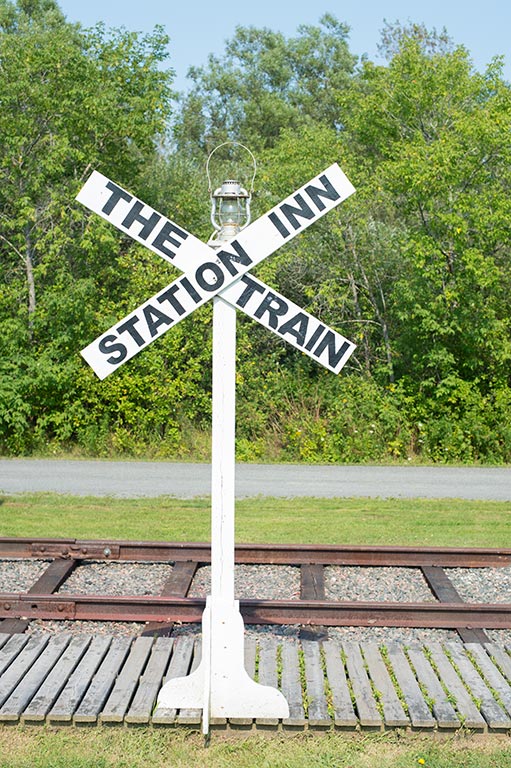 More Information on The Train Station Inn can be found here.
The inn is in Tatamagouche, along the Sunrise Trail in the Northumberland Strait part of Nova Scotia: